2011 - Present
Dr. William Warren Smith
Dr. William Warren Smith is the fifth President of Caribbean Development Bank (CDB), the regional development finance institution based in Barbados. He was first elected at a special meeting of the CDB Board of Governors held on October 29, 2010, and assumed office on May 1, 2011. On November 6, 2015, Dr. Smith was re-elected to serve a second five-year term as President, beginning on May 1, 2016.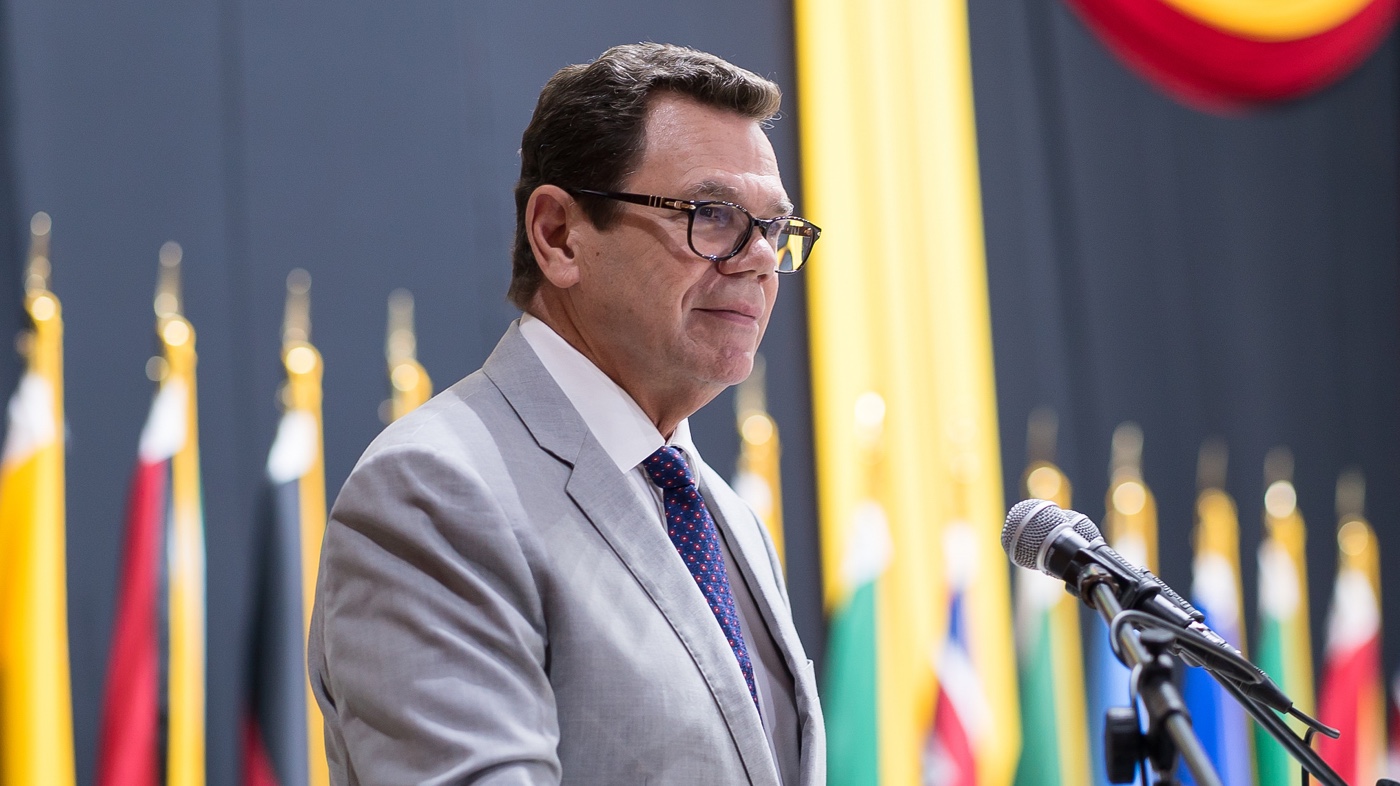 At the time of his first election, Dr. Smith was acting in the capacity of Vice-President (Operations) at CDB. His substantive position on taking up that acting appointment from August 16, 2010, was Director, Finance and Corporate Planning. Dr. Smith first joined CDB in 1985 and was seconded by the Bank in 1987 to set up the corporate planning function at the regional airline, LIAT (1974) Limited. He subsequently served as Chief Executive Officer of LIAT, before returning to CDB in 1998. He has also held high-level positions at a number of other institutions in the Region including Director of the Economics and Planning Division at the Petroleum Corporation of Jamaica; and Vice-President, Investments at Life of Jamaica Limited.
Dr. Smith, is an alumnus of Cornell University in the United States of America, and graduated magna cum laude with an AB in Economics (Hon) in 1974. He went on to read for a M.Sc. in Agricultural Economics, and for a Ph.D. in Resource Economics and Public Policy. Dr. Smith is a national of Jamaica. In 2016, he was appointed to the Order of Distinction in the Rank of Commander, a Jamaican national honour for distinguished public service.
View Speeches & Resources
Election of the President
Notice of Election of President
Former Presidents