News Release
Applications Deadline Approaching for CDB's Future Leaders Network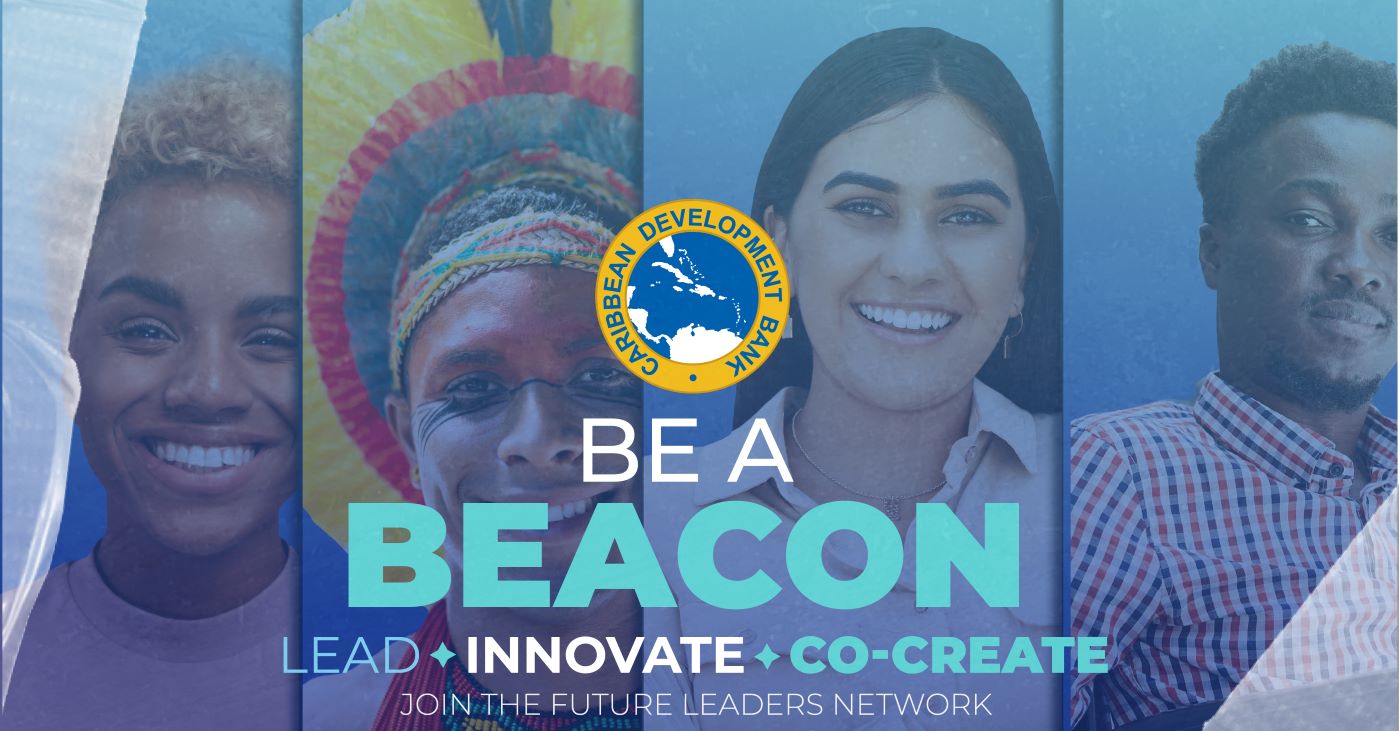 The Caribbean Development Bank (CDB/the Bank) advises that the revised deadline for its Future Leaders Network (CFLN) is Monday, March 20th, 2023.
The CFLN is intended to be a key mechanism to advance the priority areas of CDB's work and presents an opportunity for a diverse group of young women and men to influence and guide development discourse in the Bank.
The CFLN will consist of 19 young people (18 – 35 years old) who are leaders, change agents and innovators in areas that are critical to realising resilience and sustainable development.  The Network will serve two core roles - as advocates for the promotion and realisation of the youth and sustainable development agendas and advisors on programming and projects.
Members are expected to serve for 24 months.  Membership rotation is expected to occur at the end of the 24 months, with up to 50% of the CFLN membership being allowed a second term to ensure continuity of work.
All members of the CFLN will be provided with opportunities to participate in the CDB's events and activities which align with their interests while serving as a consultative forum for regular dialogue between the CDB and youth in the Caribbean.
Interested young people can apply at bit.ly/CFLNapplication.