News
Cayman Islands building professionals learn best practices for hurricane-resilient housing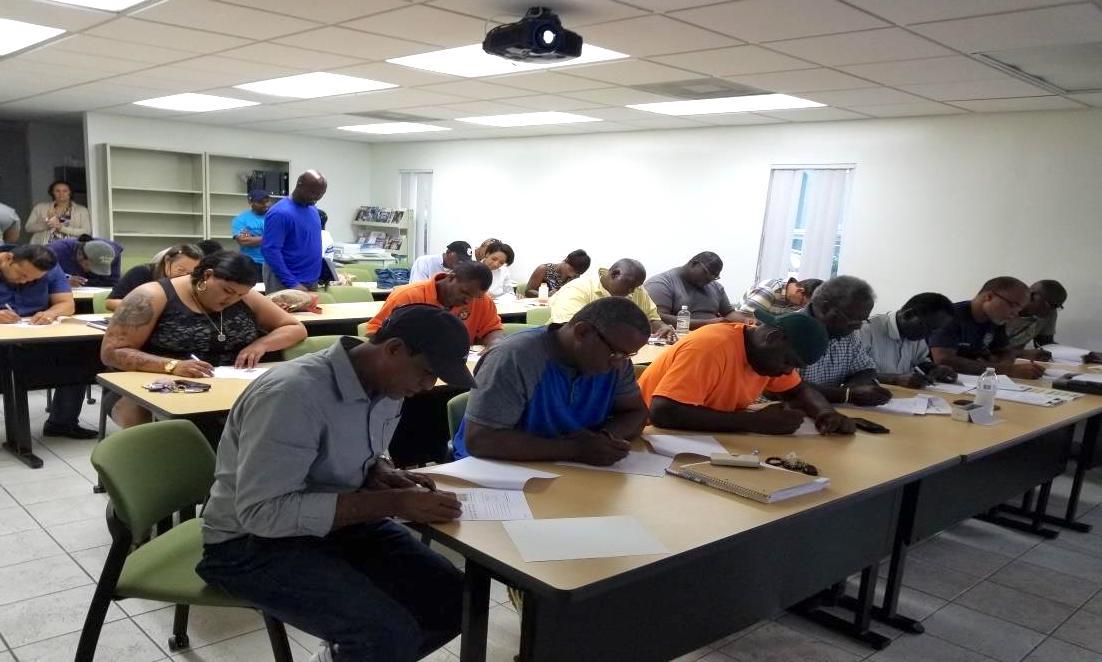 Thirty building professionals in the Cayman Islands are now better equipped to build more resilient houses.
This follows a  national workshop funded by the Caribbean Development, Bank (CDB), through the Caribbean Technological Consultancy Services Network. The group of small contractors, artisans and building inspectors learned about improved practices for construction with a focus on building homes that are more resilient to Category Five hurricanes.
The training was held in October 2018 and followed a similar regional train-the-trainer workshop for planners and building inspectors held in July 2018 and jointly hosted by CDB in collaboration with the Caribbean Emergency Management Agency.
CDB's support of the training comes against the background of the devastating 2017 Atlantic hurricane season, when the Region was hit by two Category Five hurricanes – Irma and Maria – in the space of two weeks.
Housing and infrastructure were the most severely affected sectors in the wake of these storms which impacted several CDB Borrowing Member Countries (BMCs) including Anguilla, Antigua and Barbuda, The Bahamas, British Virgin Islands, Dominica, and the Turks and Caicos Islands.
In late 2017, the United Nations Development Programme (UNDP) assessed that estimated costs for recovery in the Commonwealth of Dominica and Antigua and Barbuda were in excess of USD600 million and USD109 million. Damage to the housing sector in BVI was estimated at USD910 million.
Dr. Darran Newman, Division Chief (Ag.) of the Technical Cooperation Division, CDB said the Bank was motivated to mitigate the impact of these storms on the Region's housing sector by building the skills and expertise of those working within it.
"Given the Caribbean's annual exposure to the potential adverse impact of hurricanes on the housing sector, it made sense to us at the Bank to do our part to improve house construction practices, particularly in our BMCs that are most vulnerable to hurricanes," said Dr. Newman.
The overall aim of the regional initiative is to train 34 planners and building inspectors and at least 340 artisans and small contractors throughout the Region by April 2019.