News
CDB adds electric vehicle to its transportation fleet
The Caribbean Development Bank (CDB) has added an electric vehicle to its transportation fleet, as part of its commitment to advance a clean energy agenda in the Region. Energy security is a consideration integrated throughout CDB's work—both within the organisation and throughout its Borrowing Member Countries, under the Bank's 2015-2019 Strategic Plan.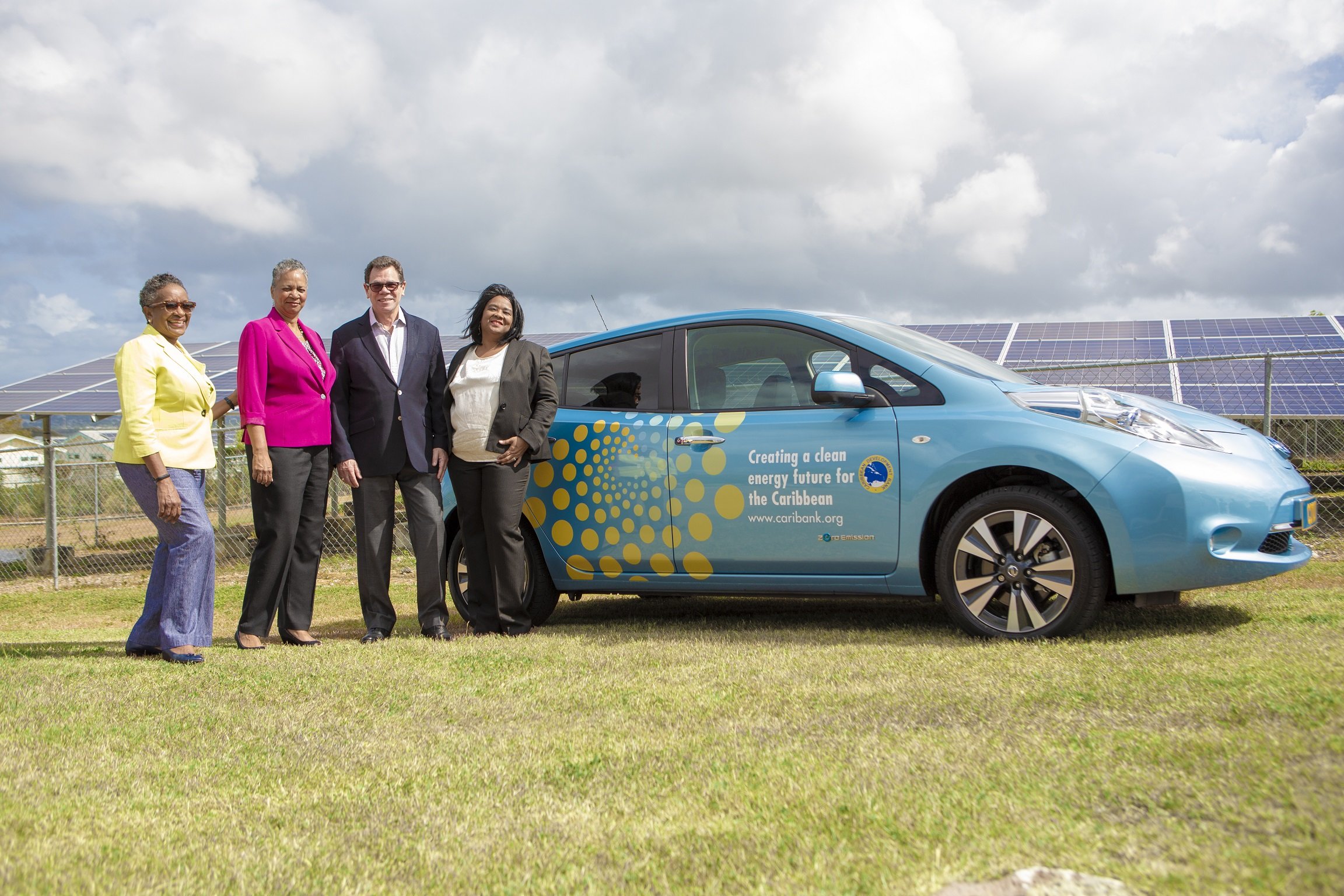 The vehicle, a Nissan Leaf Tekna purchased through the Barbados-based company, Megapower Ltd., produces zero emissions and will reduce the Bank's carbon footprint as it transports packages and officials throughout the island.
In 2015, CDB adopted an Energy Sector Policy and Strategy that set out the CDB's approach for tackling the Region's energy challenges, including emphasising energy security and access; prioritising renewable energy and energy efficiency; and promoting a holistic approach to energy sector transformation.