News
CDB hosts workshop to help Haiti deliver better results for MSMEs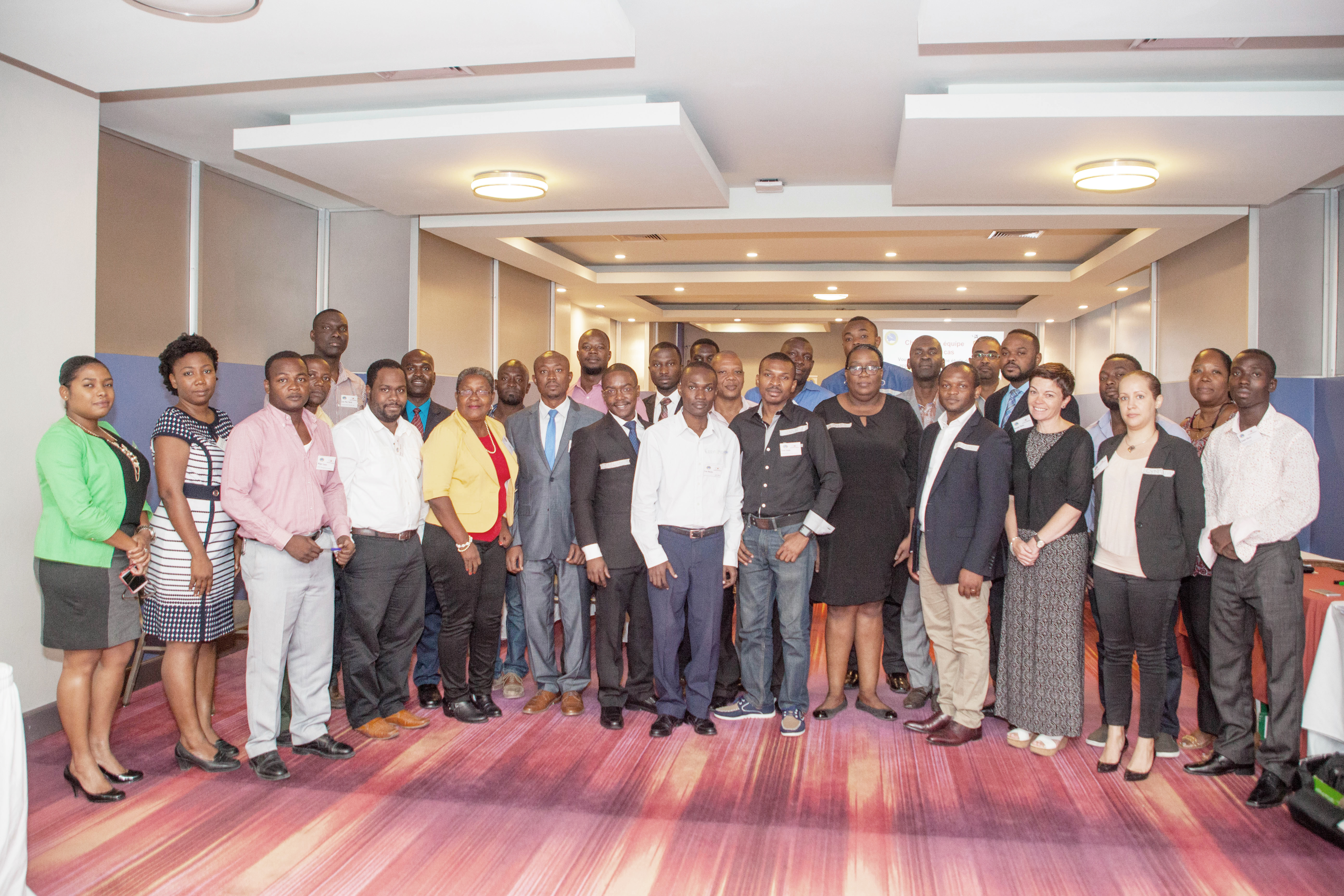 Across the world, development agencies and governments are increasingly being held accountable for their spending. This has prompted a global shift in focus to delivering measurable results, and strengthening monitoring and evaluation for better decision-making. The Caribbean Development Bank (CDB), committed to the Managing for Development Results (MfDR) agenda, recently delivered training to help organisations that support micro, small and medium-sized enterprises (MSMEs) in Haiti build capacity in this area.
The five-day national workshop was held from August 21 to 25, 2017 and targeted business support and community development organisations (BSCDOs) that provide financing and technical assistance to MSMEs.  Thirty officials, comprising mid-level to senior staff engaged in the design and/or implementation of MSME development programmes and projects from Haiti's BSCDOs, participated.
"The workshop was designed to strengthen the capacity of organisations central to MSME development in Haiti so that they can better monitor, measure and evaluate results. Learning events like this one are part of the Bank's ongoing commitment to invest in results-focused programmes and projects that support development effectiveness and ultimately, poverty reduction," said Darran Newman, Division Chief (Ag.), Technical Cooperation Division, CDB.
The curriculum integrated a Train-the-Trainer approach, which will allow participants to train others in their organisations and other relevant institutions in their respective communes/departments. The strategy facilitates ongoing learning in MfDR and has a considerable multiplier effect on the overall impact of the training sessions.
The workshop also included a specific session on gender, which deepened participants' understanding on how to mainstream gender in all aspects of project development planning, implementation, monitoring and evaluation, and reporting. The officials received training on how to undertake gender assessments comprising sex-disaggregated data—that is, data that is collected and analysed separately on males and females. They also learned how to assess and interpret other gender-related data.
"The focus on gender in this workshop was particularly important. Currently there is limited business development and capacity-building support targeting female business owners in Haiti. The growth of female-owned businesses through increased access to credit and business support services can considerably improve their contribution to Haiti's social and economic development," said Newman.
CDB, through its Technical Cooperation Division and Caribbean Technological Consultancy Services (CTCS) Network, hosted the training in collaboration with Société Financière Haïtienne de Développement S.A (SOFIHDES).
CTCS is operated in cooperation with regional and national institutions, laboratories, industrial enterprises, and consultants. It comprises a network of institutions and experts, and has as its primary aim, transferring knowledge, skills and technology to improve managerial and operational efficiency and competitiveness of MSMEs by providing technical assistance.
The workshop is aligned to CDB's strategic objectives of supporting inclusive growth and sustainable development, and promoting good governance. It is also consistent with the Bank's corporate priorities of promoting private sector development and competitiveness and innovation, and adopting a MfDR approach to long-term planning.