News
CDB hosts workshops for artisans and small contractors in TCI
The Caribbean Development Bank (CDB) is hosting two workshops for artisans and small contractors in the Turks and Caicos Islands (TCI) between May 22 and June 2, 2017. Both events aim to equip attendees with the technology and skills to improve bid competitiveness, project management and costing techniques.
The 'Computerised Job Estimation Techniques' (CJET) workshops will train approximately 60 participants in the use of CJET to analyse and manage the project execution and costing process at all stages. Artisans, small contractors and technical students of the Turks and Caicos Islands Community College will be joined by technical officers of the Ministry of Infrastructure, Housing and Planning at the workshops on May 22 to May 26 in Providenciales, and May 29 to June 2, 2017 in Grand Turk.
Darran Newman, Division Chief (Ag.), Technical Cooperation Division, CDB, notes: "One of the Bank's strategic objectives is to promote broad-based economic growth, by providing support which enhances the viability of micro, small and medium enterprises (MSMEs). Through the workshops, our goal is to strengthen the capacity of artisans and small contractors to improve their competitiveness and better position them to secure contracts. This will ultimately contribute to the sustainability of their businesses, employment and livelihoods, as well as their capability to compete for future contracts."
The two five-day workshops are being conducted in collaboration with the TCI Government, through the Ministry of Infrastructure, Housing and Planning. CDB will host the events through its Caribbean Technological Consultancy Services (CTCS) Network.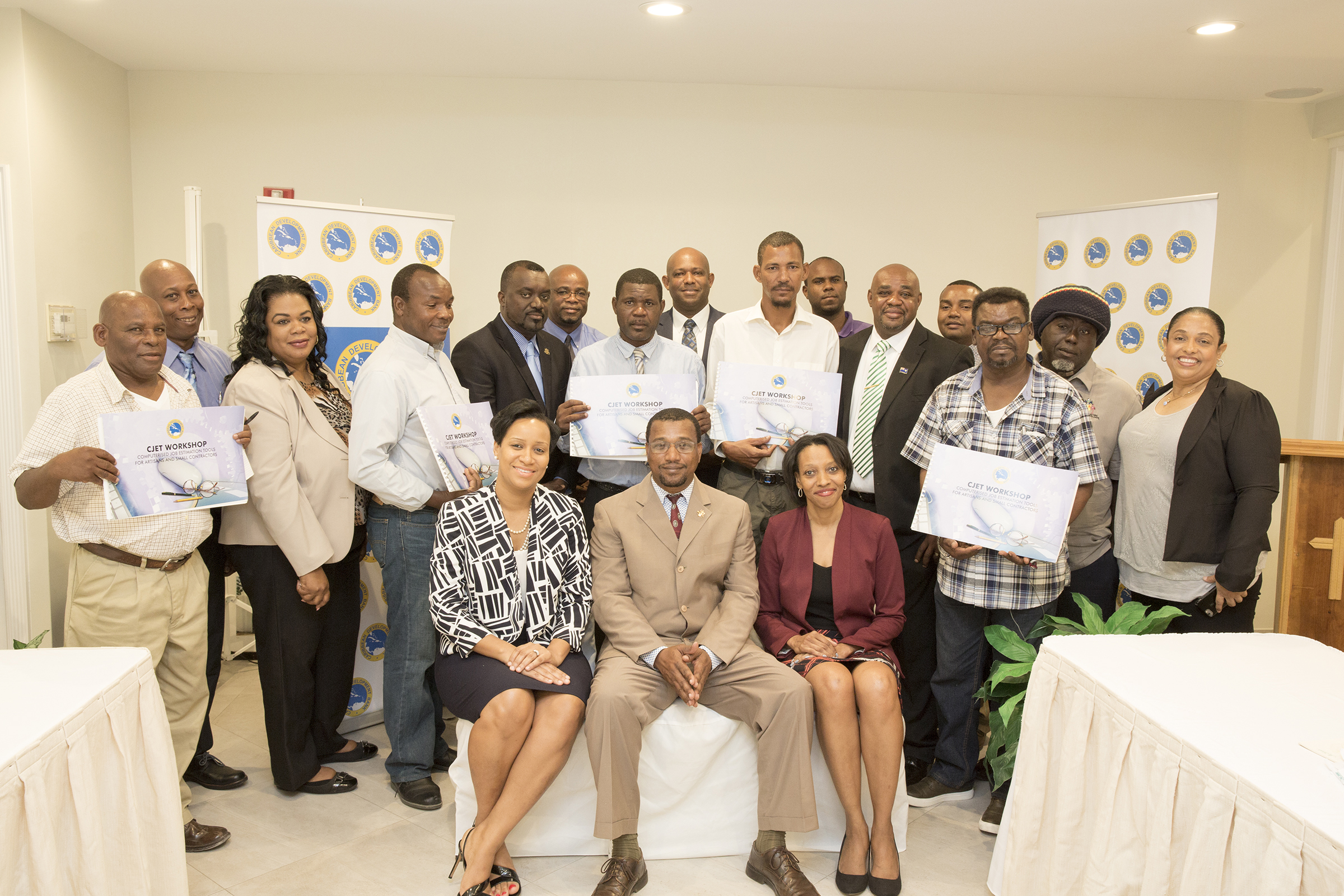 CJET was developed by the CTCS Network specifically for artisans and small contractors. Since its launch in 2011, training in the use of the Tool has been delivered to approximately 150 persons in 10 of CDB's Borrowing Member Countries. 
CJET is a simple but effective computerised tool which allows the small contractor to always know his/her finite cost, as he/she progresses through preparation of each line item in the bill of quantities. The Tool allows the contractor to be in a position to determine and manipulate the quality of his bid, see the impact of a given bid ratio/rate on the overall line cost and to anticipate the projected earnings in excess of each line cost.  This capability, therefore, allows the contractor to intentionally bid high or low on a given line item, while maintaining the option to spread any projected line losses over other items.
CTCS is managed within CDB's Technical Cooperation Division and operated in cooperation with regional and national institutions, laboratories, industrial enterprises, and consultants. It comprises a network of institutions and experts, and has as its primary aim, transferring knowledge, skills and technology to improve managerial and operational efficiency and competitiveness of MSMEs through the provision of technical assistance.