News Release
CDB MSME funding fills void for Dominican Agrobusinesses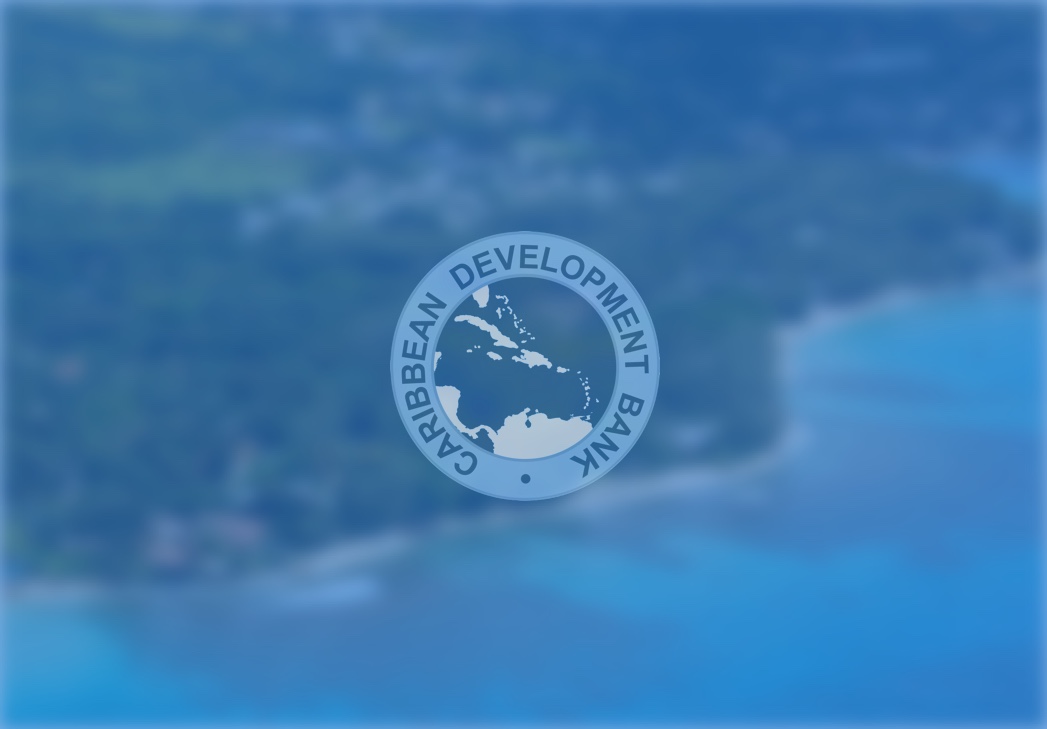 There is nothing that excites a mentor more than to see his or her charges progress from one stage to another. That is exactly how the team at the Organization of Eastern Caribbean States' (OECS) Competitive Business Unit in Dominica feels about a special group of micro businesses involved in agro-processing in that country.
Debra Blackman is Technical Specialist (Manufacturing) in the sub-regional office. She is a woman about business, a technocrat and not one for fanfare. However, she readily lights up with enthusiasm as she discusses the gains she has witnessed in several Dominican micro agro-businesses, some of which have graduated from fledgling cottage operations to increasingly successful small business ventures.
A grant of US$139, 840 from the Caribbean Development Bank's (CDB) Micro, Small and Medium-Sized Enterprises (MSME) Unit, formed the base for a project aimed at enhancing the competitiveness and sustainability of 40 agro-processors in the Nature Isle. The initiative is a collaboration between CDB, the OECS Competitive Business Unit, and the Dominica Youth Business Trust.
The profile of the average microbusiness participating in the project is a one-person operation with most of the processing occurring at their homes.
"They are cottage industries and very small companies who have products, that with some intervention, could get to market because they have such good prospects," Blackman observed.
The capacity building initiative, which is still ongoing, is being delivered in five components which include Good Manufacturing Principles, Marketing, Pricing and Costing, an attachment in a bigger, more sophisticated manufacturing facility, and a study undertaken on the feasibility of a central processing facility for the micro agrobusinesses.
The technical specialist noted the disruptions which the COVID-19 pandemic imposed on the mode of delivery of project's components. This resulted in a delay in execution of the in-plant training and demonstrations.
"Implementation really started in 2021 because 2020 was heavily impacted by COVID-19, resulting in the closure of many businesses, and participants were terribly distracted . . . . We were able to get them back on track and were able to begin implementation of the Good Manufacturing Processes Module. It was successfully implemented over a nine-month period," Blackman outlined.
At least 15 companies, producing products such as jams, jellies, rum punches, soaps, scrubs and other plant-based beauty products, have so far completed the general training, and Blackman was effusive in her praise of the project and the executing partners.
"It was very important because many of these small and micro enterprises have products with a lot of potential but for them to be able to grow their businesses, they have to be trained in how to process these items in a very safe environment," she added.
Blackman also touted the export potential of these microbusinesses but at the same time, lamented the limited financing options available to businesses of this size.
"Nobody wants to put money in the micro sector because they just see them as hobby enterprises that don't have the capacity to become a SME. What is needed for them to move into that SME space is training. . . . This project filled a very critical void in Dominica for these businesses," she said, while complimenting the CDB's MSME Unit for backing the initiative.
The technical support specialist added: "At the Competitive Business Unit of the OECS we normally deal with companies that are more established and are in the export space. The smaller enterprises that fall under this project are serviced from the national systems like the small business unit in the Govt and the Dominica Youth Business Trust.
"The CDB coming in to support this sector is a God send because without the financial support and the technical assistance that they needed, these enterprises could not have moved into a system that the OECS Competitive Business Unit could support.
"I am excited to tell you that some of the companies including Bannis Farms, Jolly Manufacturing, Frying Pan Productions, and Eclat Nova Luxuries from that cohort of companies . . . were able to apply to Caribbean Export for grant facilities that they can now use to go a step further in the development of their businesses.
"It is so exciting that they were able to meet the criteria now for Caribbean Export and that speaks a lot about the work that they have undergone for the past year," Blackman stressed.
Lana Athanaze the owner of Éclat Nova Luxuries was among the standouts from the last cohort. She described her exposure to the training this way:
 "From the training, I was able to elevate the export potential of my company. The sessions were invaluable and among many other benefits, I now have a much better knowledge, understanding and appreciation of international standards. I would definitely recommend this training to other small and microbusinesses."