News Release
CDB Providing Training Support for the Region's Entrepreneurs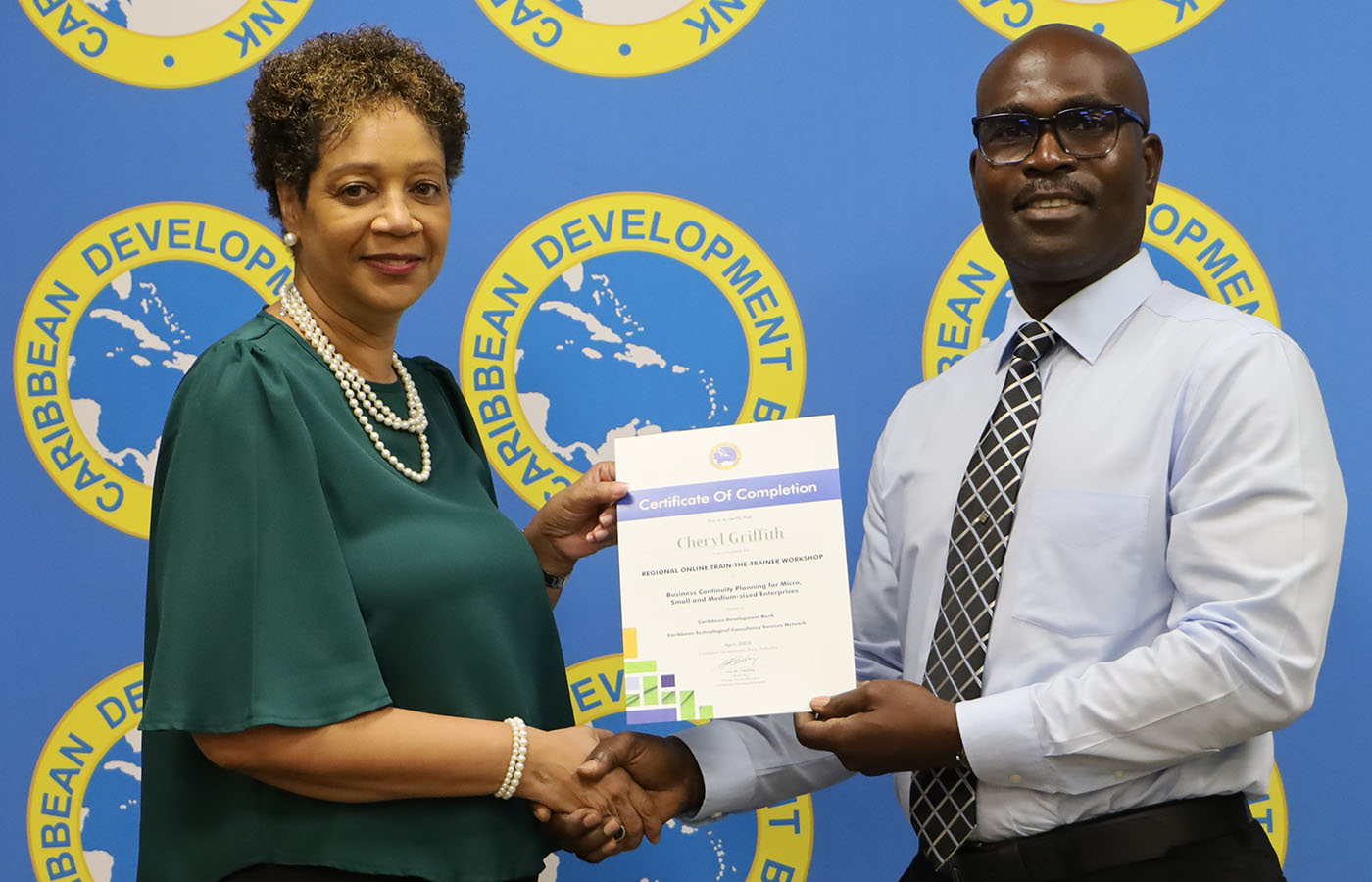 The Caribbean Development Bank (CDB) recently trained 174 persons directly engaged with Micro, Small and Medium-sized Enterprises, (MSMEs) across the region, to assist with much-needed capacity development within the sector. Through the Caribbean Technological Consultancy Services (CTCS), the Bank's flagship MSME capacity building programme, the skills of business development officers and business development specialists from 18 Borrowing Member Countries (BMCs) were strengthened in Business Continuity Planning, Digital and Social Media Marketing, Financial Literacy and Management. 
Mr Michel Thomas Senior Operations Officer at the Bank cited the value of the intervention, "These workshops are part of a larger drive being pursued by CDB, in partnership with the private sector to create a more robust ecosystem for businesses. We have heard and responded to the requests from MSMEs for support to address their management and operational challenges following the pandemic; and through this effort we hope to strengthen business management, digitisation and the resilience of MSMEs in our BMCs."
Ms Lisa Harding, Acting Head Private Sector Division, CDB, indicated that the training initiative advances the implementation of the Bank's Private Sector Strategy which recognises the significant role MSMEs play in Caribbean economies. According to Ms Harding, "This intervention contributes to regional private sector development, including MSMEs, as it aims to strengthen the operational capacity, increase access to finance and enhance the competitiveness of these enterprises."
MSMEs are integral to Caribbean socio-economic development, as they account for a substantial share of Gross Domestic Product (GDP) and the workforce. A CDB commissioned study estimates that MSMEs constitute between 70% and 85% of enterprises, contribute between 60% and 70% of GDP and account for approximately 50% of employment, including those from marginalised groups such as women, youth, indigenous communities and persons with disabilities. In addition, almost 40% of small businesses in the Caribbean are owned by women, with up to 60% ownership in some countries.