News
CDB signs grant agreement with the University of Guyana towards construction of library
The Caribbean Development Bank (CDB), the Government of Guyana and the University of Guyana have signed a USD150,000 agreement to support the institution's efforts towards the construction of a new library. The agreement was signed on May 29, on the margins of the 48th Annual Meeting of CDB's Board of Governors, which took place in Grenada.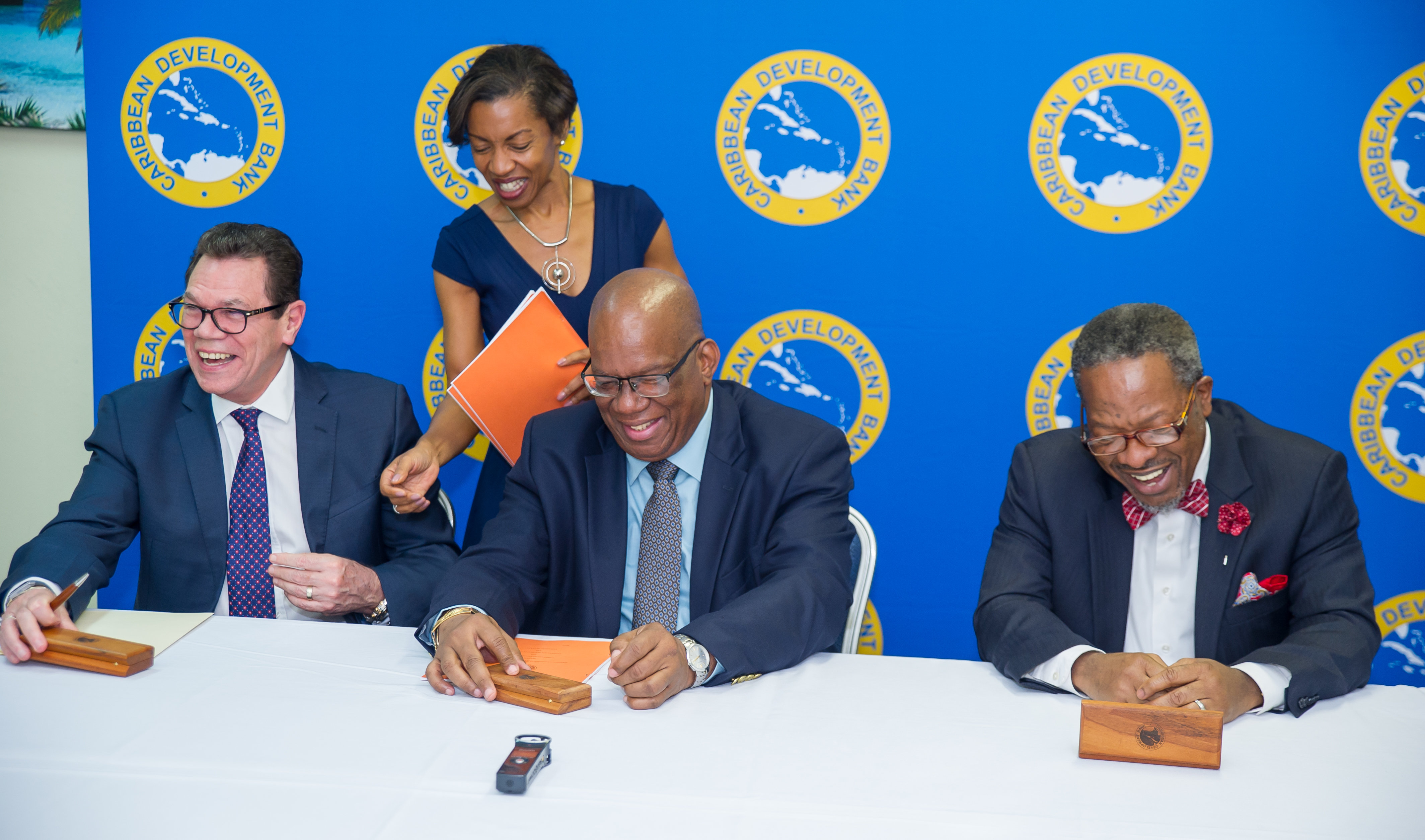 "We are optimistic that this process will place the University of Guyana further along the path to having new facilities that are environmentally resilient, socially inclusive and a place of study and lifelong learning for the men and women who attend this institution," said Dr. Wm. Warren Smith, President, CDB.
"This project is small but very poignant and very important; is going towards the advancement of the library facilities and we hope that with this other donors and other development partners can come on board, just like CDB […] to help with the reshaping of the university," said Hon. Winston Jordan, Minister of Finance, Guyana.
"We know that the library of any university is the intellectual centerpiece of what it does by way of what it does in education and instruction, by way of what it does in research for public policy and social benefit, and we at the University of Guyana have been without that critical infrastructure value for a long time. And so as we move along the project of rebuilding our university this is a demonstration of 'putting your money where your mouth is', and we are delighted to be able to have that," said Vice-Chancellor of the University of Guyana, Ivelaw Lloyd Griffith.
The seven-month technical assistance project for which the agreement was signed will allow the University to undertake a comprehensive assessment of its current library infrastructure, and prepare designs and cost estimates for construction of a new library. The designs will be supported by an Environmental and Social Management Framework to ensure a socially inclusive, environmentally sensitive and hazard- and climate-resilient new facility.