News
CDB study recommends strategies to promote regional innovation and productivity
If the Region is to enhance productivity and economic growth, new initiatives and strategies must be explored. A study by the Caribbean Development Bank (CDB), entitled "Enhancing Productivity and Growth in the Caribbean", suggests ways of enhancing productivity and economic growth by focusing on four main areas: foreign direct investment (FDI); information and communications technology (ICT); research and development (R&D) and innovation; and the adoption of industrial clustering to promote innovation and productivity.
"There is an urgency to find new ways of improving total factor productivity and propelling economic growth in the Caribbean, with the Region facing significant economic challenges associated with high levels of un- and under-employment and poverty; high fiscal deficits; high public debt; reliance on slow growing economic sectors; high levels of volatility; various economic and environmental threats; and the strain of maintaining adequate levels of foreign reserves," said Dr. Justin Ram, Director of Economics, CDB.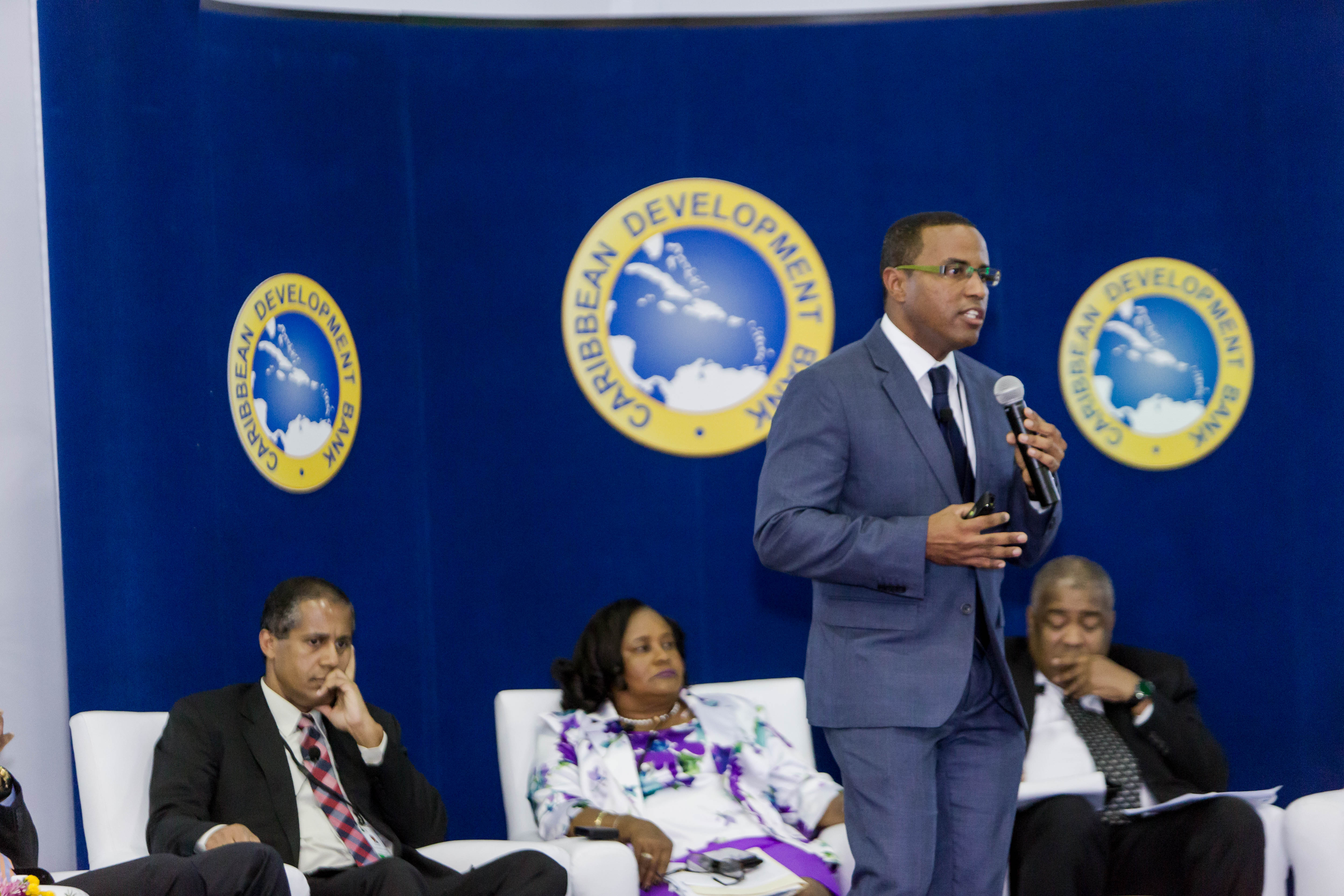 ---
Dr. Wm. Warren Smith, President, CDB, noted: "The study sets out a core set of productivity enhancement strategies which can propel economic growth onto a higher and more sustainable path, and improve the lives of ordinary Caribbean people over the medium to long term. The proposals set out in the study are intended to provide a practical set of policy measures to advance the growth agenda."
The four elements on which the study focuses are important ingredients in the development of a "knowledge economy" in the Caribbean—one in which the production of goods and services is based on the knowledge-intensive inputs of the labour force. This type of economy is considered crucial to productivity and economic growth.
The study also puts forward several recommendations to strengthen policy, institutional and regulatory frameworks around FDI, R&D, ICT and industrial clustering, including:
Creating a regional strategic plan for improving the ease of doing business in the Region
Providing incentives and financial support to boost R&D and innovation and cluster development and access to ICT;
Strengthening the human capital base of the Region by developing a strategic HRD;
Engaging with the Caribbean Diaspora;
Reducing the cost of ICT services in the Region to enable access and affordability by MSMEs; and
Strengthening the regulatory framework governing R&D, intellectual property, tax incentives, access to finance and cluster development;
The study was presented during a seminar at CDB's 47th Annual Meeting of the Board of Governors, which is being held in the Turks and Caicos Islands. Panellists included: Timothy Antoine, Governor, Eastern Caribbean Central Bank; Nigel Baptiste, Managing Director of Republic Bank, Trinidad and Tobago; Jennifer Dotson-Isaacs, President, Caribbean Congress of Labour; the Honourable Gillmore Andre Hoefdraad, Minister of Finance, Government of Suriname; and Dr. Justin Ram. The study may be viewed and downloaded on CDB's website.