News
CDB Support Opens New Agricultural Avenues for Jamaican Farmers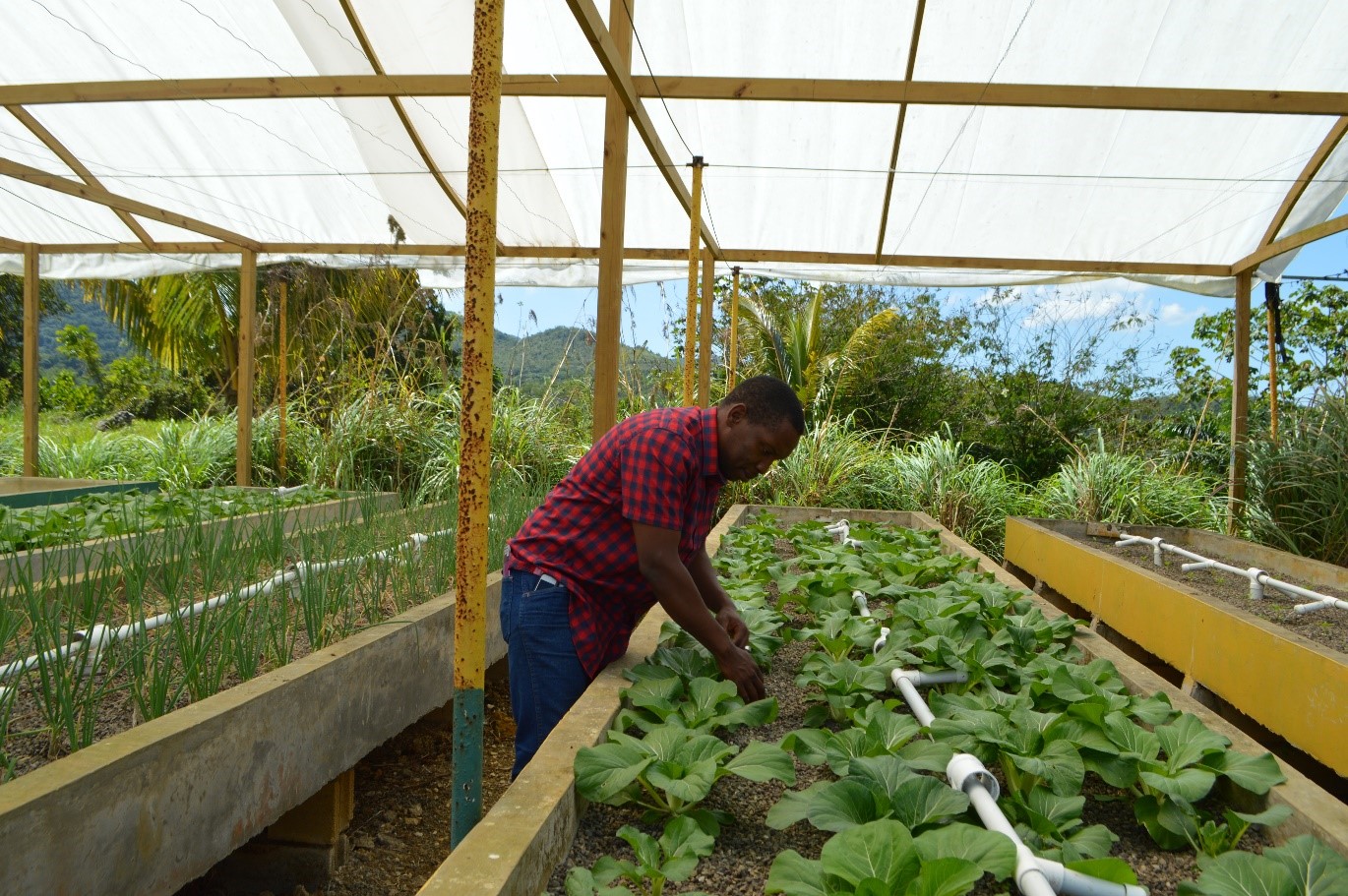 Aquaponics is still much underused in the Caribbean, as despite its potential and sustainability, many in the industry are simply not yet familiar with the agricultural technology. However, a project supported by the Caribbean Development Bank's (CDB) through its MSME unit, is promoting its use by small and medium-scale famers in Jamaica.
INMED Partnerships for Children, a nonprofit international humanitarian development organisation, successfully executed its Capacity Building Support for Aquaponics Farmers and Trainers in Jamaica with funding support from the MSME Unit.
Kristin Callahan, Chief Operating Officer (COO) of INMED Partnerships for Children, said the three-year programme was important in helping to increase access to climate-smart agriculture and economic opportunities for small- and medium-scale Jamaican farmers through increasing their knowledge and capacity in aquaponics.
So what is aquaponics and how does it work? Aquaponics is aquaculture, which is growing fish and other aquatic animals, combined with the process hydroponics –growing plants without soil. The two processes operate in a symbiotic way where plants are fed the discharge or waste from the aquatic animals to provide nutrition-filled resources to the plants.
Callahan explained that the programme focused on training in aquaponics, strengthening stakeholder partnerships in the aquaponics value chain, and structuring customised financial products for access to credit.
She added "We also collaborated with the College of Agriculture, Science and Education (CASE) to establish INMED Aquaponics® systems for demonstration, learning and research purposes on the college campus. These training opportunities targeted small farmers and emerging entrepreneurs to build capacity and promote adoption of aquaponics to improve local food security and sustainable livelihoods."
Speaking to the importance of the CDB funding, Callahan said it allowed them to successfully roll out the critical training component of the programme.
This involved designing and implementing an online training course, preparing workshop materials and delivering four workshops for over 100 agro-entrepreneurs and agriculture extension agents across Jamaica. She said this resulted in an increased capacity of participants to uptake the aquaponics technology and implement an aquaponics-based business.
To ensure the sustainability of the project, CDB also funded training for 45 agents from Jamaica's Rural Agricultural Development Authority to enable them to continue providing support to farmers and building capacity in the area.