News
CDB Supports Social Entrepreneurship and Innovation in Belize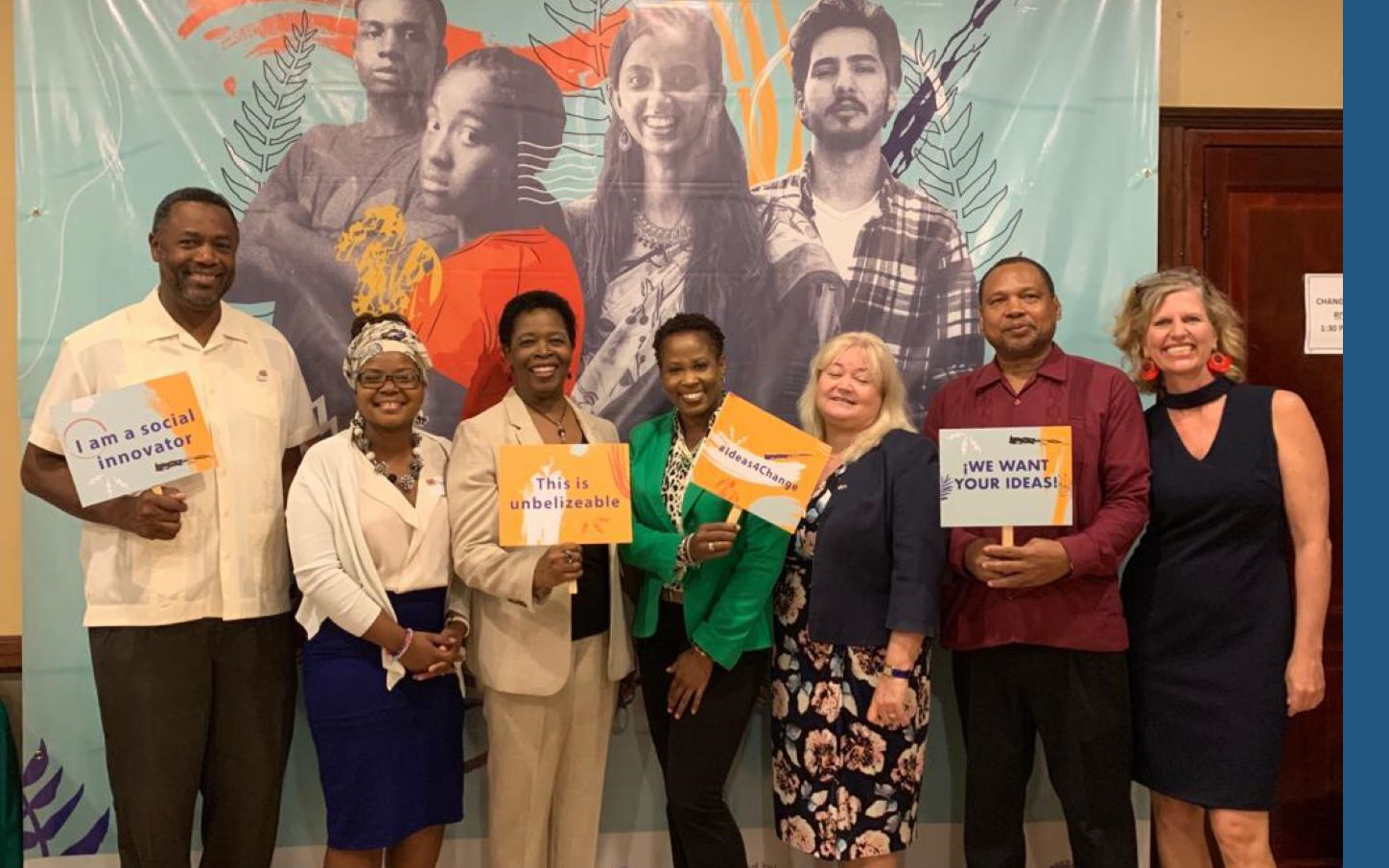 Changing the narrative around 'at-risk" youth by helping to spark their spirit of entrepreneurship and innovation is the goal of a project recently launched in Belize with support from the Caribbean Development Bank (CDB) and other partners.
Launched on October 10 in Belize City, 'Change Dah Story – Ideas for Change' is a seven-week social challenge which is part of a wider programme to stimulate entrepreneurship and innovation in Belize's underserved communities.
The project is employing a social innovation lab approach to support the development of business ideas in order to address the challenges, including crime and violence, faced by vulnerable youth in Belize. Finalists in the challenge will receive project development training; and winning teams will receive training and funding to turn their ideas into workable business models.
Speaking at the launch, Lisa Harding, Coordinator, MSME Development at CDB, outlined recent efforts by the Caribbean Development Bank to tackle high unemployment and associated social ills facing youth in Belize. These efforts include the Youth Resilience and Social Empowerment (RISE) and Youth and Community Transformation Projects.
She expressed delight that the Bank was associated with "a programme centred on social entrepreneurship, which will not only promote the development of innovative business ideas but also tackle some complex social and cultural issues".
She added that CDB, through its Caribbean Technological Consultancy Services (CTCS) programme, can support the "scaling of such innovations."
The launch took place at the Best Western Biltmore Hotel in Belize City.  Participants, drawn from local youth groups and social programmes, engaged in an interactive 'ideathon' session to form teams, analyse specific issues affecting vulnerable youth in Belize and brainstormed possible solutions. The teams worked with mentors to boost the likelihood of the solutions being viable and sustainable and pitched their proposals to a panel for feedback. In the weeks following the launch, proposals will be refined before being uploaded to the Social Innovation Lab's "Change dah Story – Ideas for Change" platform.
The platform will remain open until December 1, 2019 for interested members of the public to submit their own proposals. The winning teams will then be selected and the top three supported with funding of up to USD 10,000 each.
The challenge is promoted in collaboration with the Inter-American Development Bank, Compete Caribbean, Beltrade and the Department of Youth Services.