News
CDB training launches in Belize, supports Government with Development Strategy
The Government of Belize, with support from the Caribbean Development Bank, has launched a six-week programme aimed at further strengthening its human resource capacity, and the competence of public officers at the technical, middle and senior management levels.
The Public Policy Analysis and Management (PPAM) and Project Cycle Management (PCM) programme commenced on Monday, May 14, and will support the implementation of the Government of Belize's Capital Investment Programmes (PSIP), monitoring and evaluation and, in particular, the implementation of the Growth and Sustainable Development Strategy (GSDS).
"The training will significantly contribute in increasing ownership of the project cycle by relevant stakeholders, thus, improved ability to appraise projects, and most importantly provide capacity in risk management within management within the project cycle," said Yvonne Hyde, Chief Executive Officer, Ministry of Economic Development and Petroleum, while delivering opening statements. 
CDB has been offering PPAM and PCM training to its Borrowing Member Countries since 1980 to enable more effective management of policy, programmes and projects. The programme includes all BMCs regardless of whether CDB-funded projects are currently being executed in the country.
"This is in keeping with the programme's aim to strengthen efficiency and build capacity across the Region it serves," said Darran Newman, Division Chief (Ag.), Technical Cooperation Division, CDB.  "The opportunity this training provides for participants to shape government reform initiatives is a vital component of the Region's ability to reach its development targets," she said.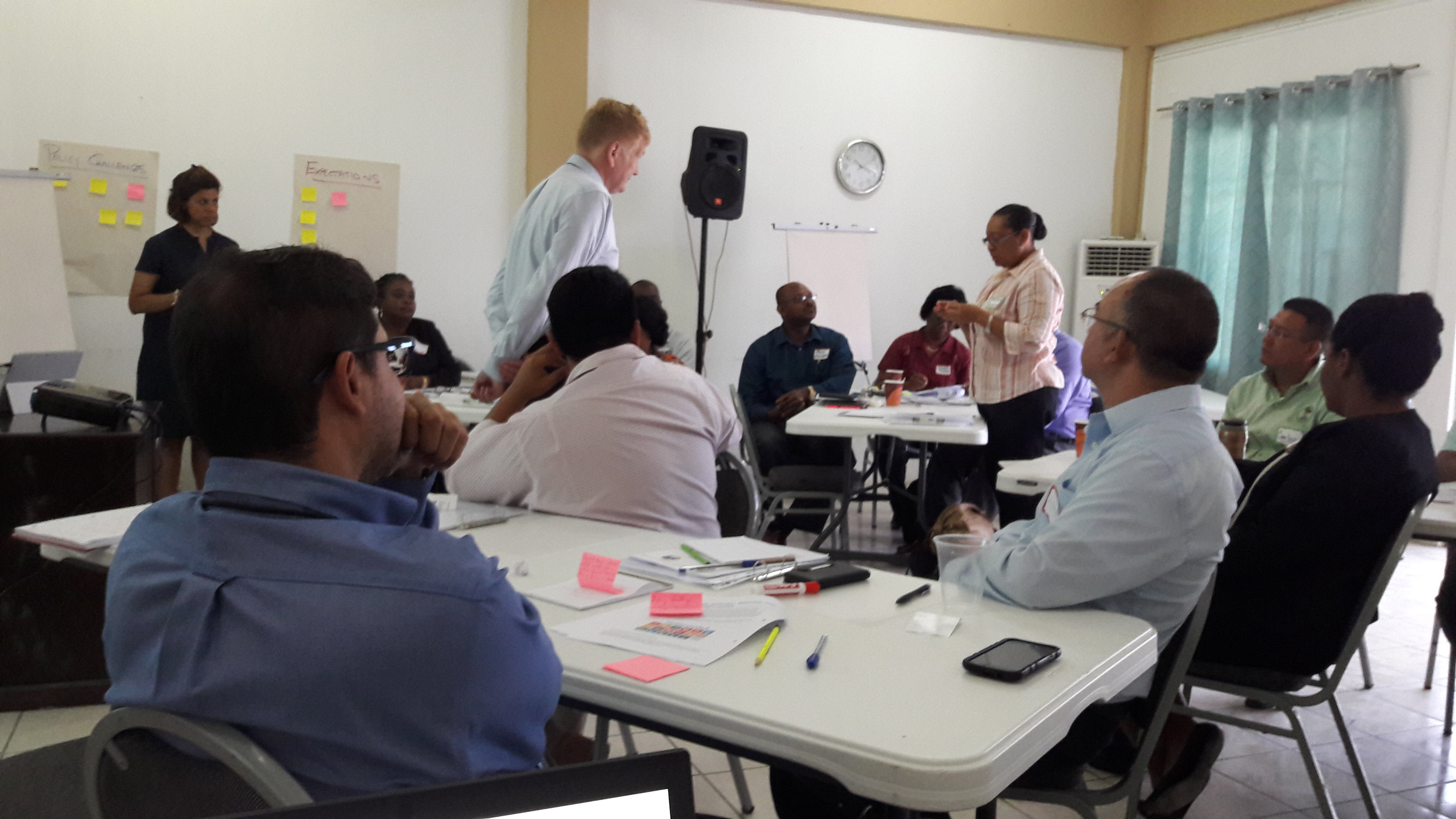 CDB's Training Unit in its Technical Cooperation Division, along with consultants from the Centre for International Development and Training (CIDT), University of Wolverhampton and the Dods Training Group, is facilitating the six-week capacity-building programme.  Similar sessions are also currently being conducted in St. Kitts and Nevis, and Saint Lucia.