News
CDB video wins gold advertising award
The Caribbean Development Bank (CDB) is in winners' row. The American Advertising Federation Fourth District has listed a video produced by the Bank, among the 2018 recipients of its prestigious Gold Angel Award. The accolade honours excellence in public service advertising that addresses community issues.
CDB produced the video, Building Partnerships for A Climate-Resilient Caribbean, to coincide with the United Nations Climate Change Conference (COP23) held in Bonn, Germany in November 2017. The Bank commissioned Mayers Media Inc., a Barbados-based company, to work on the project.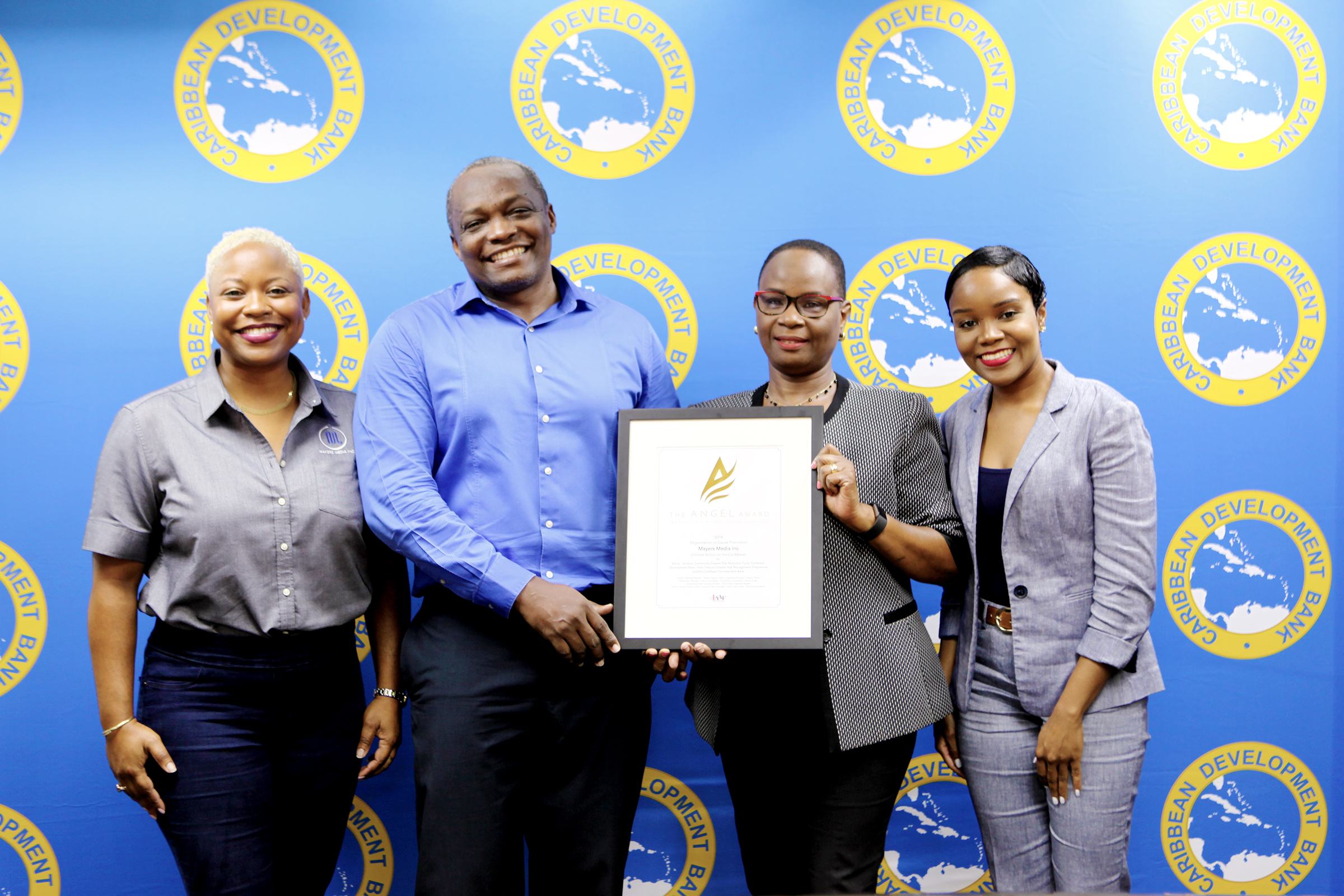 "This Award represents a win not only for CDB, the institution but also for the Caribankers who worked collaboratively and tirelessly to make the production possible. We thank Mayers Media for being a reliable creative partner in telling the story of CDB's climate action work," said Sueann Tannis, Head of Corporate Communications, CDB.
The video features Community Disaster Risk Reduction Fund interventions in Belize and Jamaica. Also, it spotlights a project designed to build capacity for disaster risk management and climate resilience in Ile-à-Vache, Haiti. The project launched in March 2018, and is funded through a CDB grant of USD5.5 million, which includes resources provided to the Bank under the African Caribbean Pacific-European Union-CDB-Natural Disaster Risk Management in CARIFORUM Countries Programme.
The video production team, now credited for public service advertising excellence is:
Director: Rachelle Mayers, Mayers Media Inc.
Writer: Sueann Tannis, CDB
Executive Producer: Sueann Tannis, CDB
Production Manager: Collin Cunningham, CDB
Production Coordinator: Valerie Jones, CDB
Cinematographer: Selwyne Brown, Mayers Media Inc.
Story Editor: Rachelle Mayers, Mayers Media Inc.
Editor / Sound: Shane Holford, Mayers Media Inc.
Sound: Mike Hulsmeier for Mayers Media Inc.
Voice Over Talent: Carol Roberts-Reifer for Mayers Media Inc.