News
CDB VP receives national honour in home country, Guyana
Monica La Bennett, Vice-President (Operations) of the Caribbean Development Bank, has received a National Award from the Government of Guyana. La Bennett was conferred with the Golden Arrow of Achievement during an Investiture Ceremony on October 6, 2018 in Guyana, also her home country.
"Our nation has an obligation to pay homage to those distinguished sons and daughters who through precept and example have provided outstanding service to their communities. Our nation honours them out of respect for the values which they exemplify and to contributions they have made and continue to make," said President of Guyana, David Granger, during the event.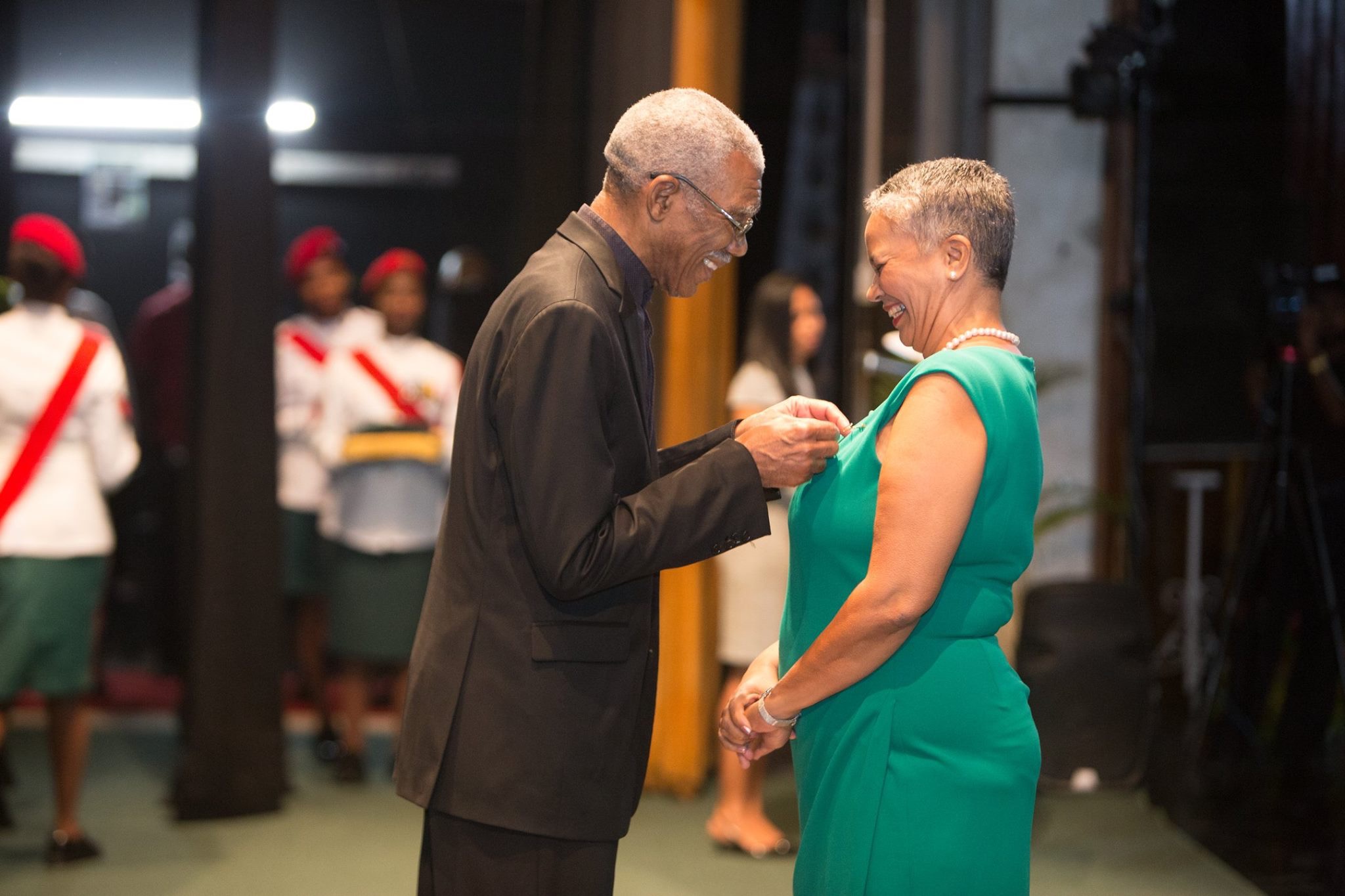 La Bennett received the Golden Arrow of Achievement for long and dedicated service in the field of finance, banking and accounting nationally and internationally. The Golden Arrow of Achievement is Guyana's national honour for "any citizen of Guyana who has performed an outstanding and specific act of service or achievement of an exceptional nature, or is given for long and dedicated service of a consistently high standard in responsible offices, local government services, social and voluntary services, industry or trade unions, or in any other area of public service."
At CDB, the Vice-President (Operations) provides leadership and direction to the Economics and Projects Departments, the Renewable Energy / Energy Efficiency Unit and the Public-Private Partnerships Unit. In addition, she spearheads the Bank's engagement with its borrowing members and development partners.
La Bennett was among 97 people, including 49 women, who received National Awards during the ceremony.