News
CTO recognises CDB for work supporting resilience in tourism sector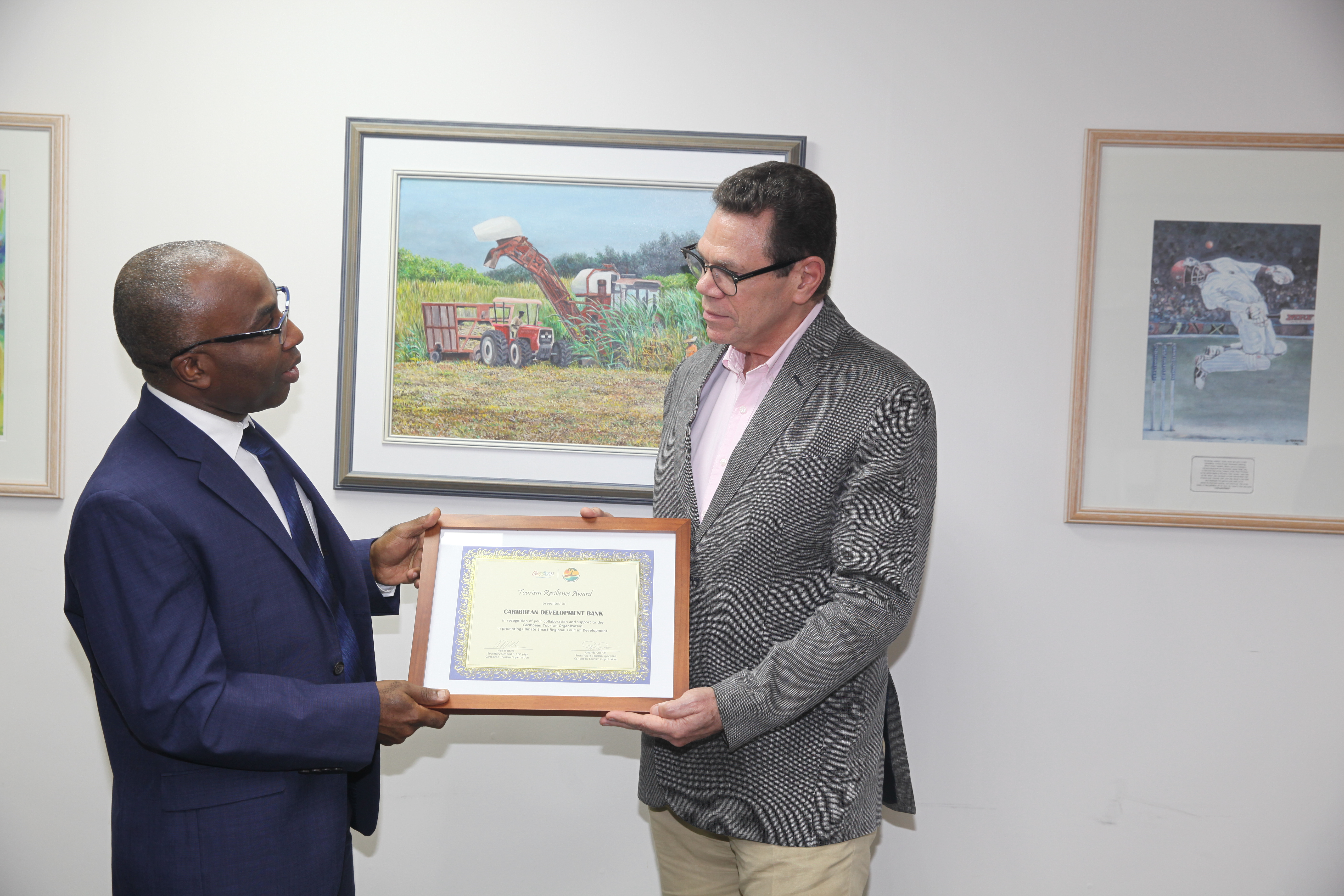 The ongoing efforts of the Caribbean Development Bank (CDB) to make the Region's tourism sector more climate resilient has been hailed by the Caribbean Tourism Organisation (CTO).
CTO recently presented the Bank with an award in recognition of CDB's support to the regional tourism body in promoting climate smart   tourism development region wide.
In 2017, CDB provided a EUR460, 000 grant to the CTO to implement the Climate Smart project aimed at increasing the sector's resilience to natural hazards and climate related risks.
The project supported policy formulation, the promotion of best practices in disaster risk management and climate change adaption, and the development of tools to enhance knowledge and awareness of disaster risk reduction strategies and the potential impacts of climate variability and climate change. It also included training to strengthen the ability of tourism stakeholders to undertake mitigation and adaptation responses to climate change.
The funding was provided under the African Caribbean Pacific-European Union-Caribbean Development Bank- Natural Disaster Risk Management in CARIFORUM Countries programme (NDRM).
NDRM works to reduce vulnerability to the long-term impacts of natural hazards, including climate change, thereby promoting the achievement of national and regional sustainable development and poverty reduction goals.