News
Educators enhance early Early Childhood Development skills
Educators throughout the Region have been learning more about how to maximise the earliest and most essential years of learning by enhancing their skills in Early Childhood Development (ECD).
This is being done with the assistance of the Caribbean Development Bank (CDB) and United Nations Children's Fund (UNICEF) which jointly financed the development of a gender-responsive and socially inclusive ECD Good Practice Guide.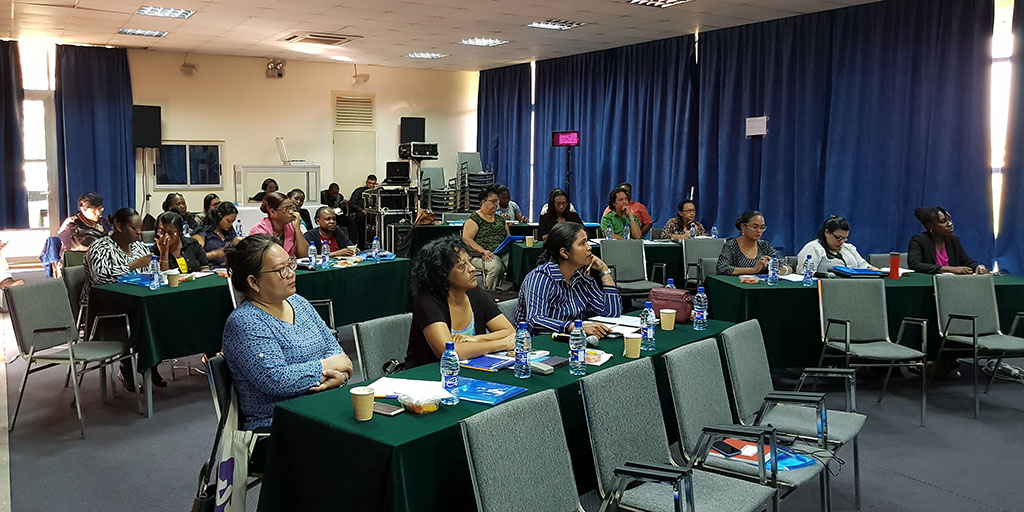 Teachers and education administrators have been getting familiar with the Guide at a series of National Sensitisation Workshops being held across the Caribbean, with the most recent training being held in Suriname in March 2019. Previous workshops were held in St. Vincent and the Grenadines and Guyana in November 2018.
The Guide captures the experiences of successful early childhood programming interventions across the Region, for enhancing instructional practices in ECD.
In preparing the Guide, CDB and UNICEF hosted a number of regional stakeholder consultations and in-country visits to review documentation and conduct interviews with key personnel to confirm the accuracy and appropriateness of chosen interventions.
The CDB/UNICEF ECD Good Practice Guide was successfully completed in 2018 and has been translated into Dutch, French, and Haitian Creole.