News
Final leg of CDB public sector training programme gets underway in Suriname
The Caribbean Development Bank's (CDB) largest ever in-person public sector training initiative made its way to its final country on April 8 when the Public Policy Analysis and Management and Project Cycle Management (PPAM/PCM)  training programme was launched in Suriname.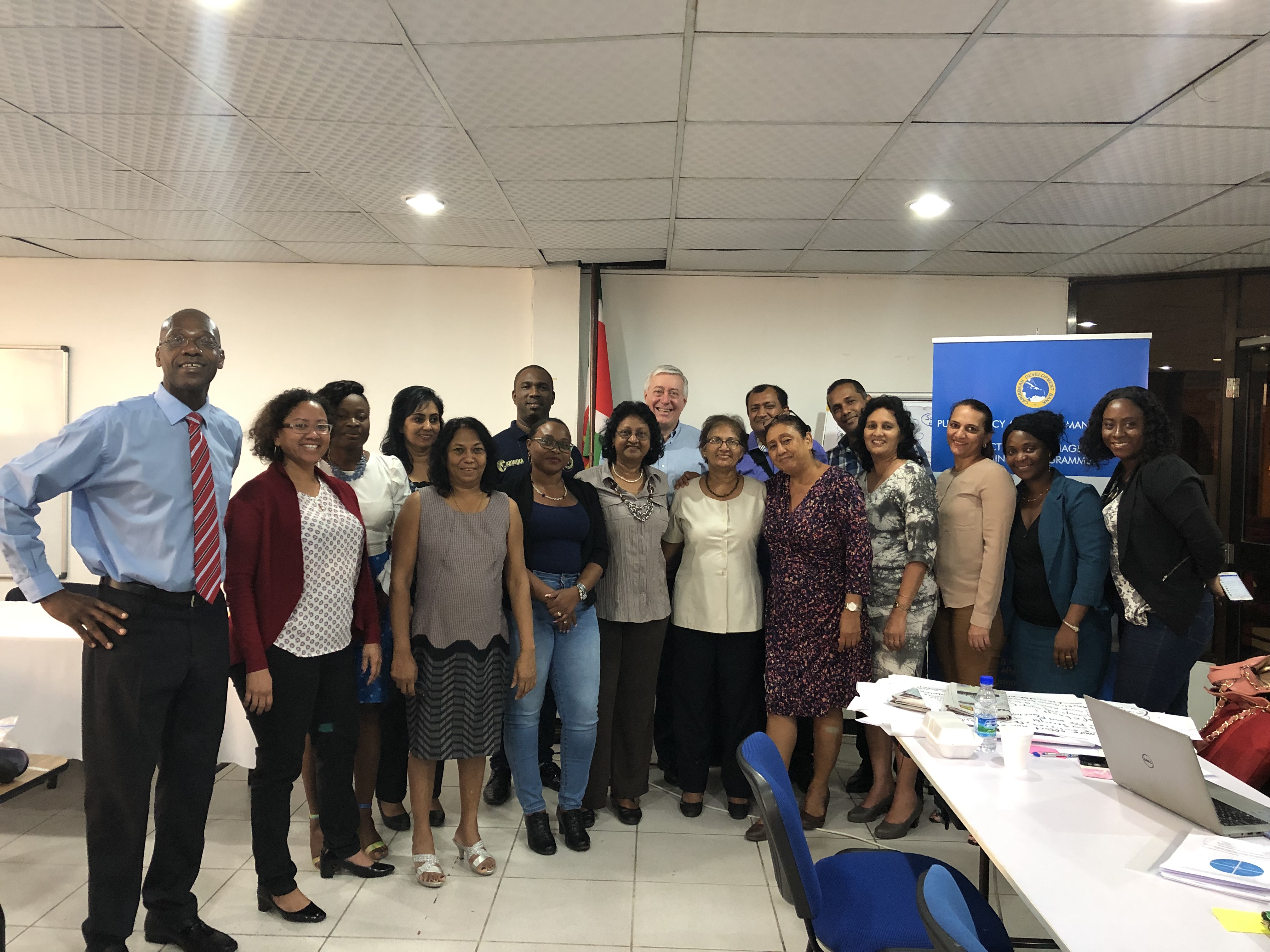 30 public officers in Suriname are currently participating in the five-week training programme which teaches participants to effectively manage, monitor and implement policies, programmes and projects.
More than 2000 public servants in the Bank's 19 Borrowing Member Countries have taken part in PPAM/PCM training over the course of more than two years.
Speaking at the launch on April 8, Suriname's Vice-President, Michael Ashwin Adhin, pointed out that the training was aligned with the Government's intent, as outlined in its 2017-2022 Multi-Annual Plan, to improve the country's planning system.
He noted that the PPAM/PCM training programme, which is being delivered to officials in the Ministry of Planning and National Planning Office, would help Suriname attain the goals set by his Government.
"Key in achieving the goals that were set for this area is an enhancing of our human resources while at the same time enhancing the institutional structure for planning. Training that specifically targets the staff of the ministry of planning units and the national planning office demonstrates how the Government  ensures that human resource development for planning is in step with institutional developments and reinforces this," he stated.
Consultant Coordinator of CDB's Training Unit, Reginald Graham noted the connection with the Bank's reasons for offering the training.
"CDB recognises that meeting the 2030 SDG (Sustainable Development Goals) targets across the Caribbean will require stronger, smarter and better policies which are sustainable and resilient", emphasised Graham.
The PPAM/PCM workshops are part of a wide-ranging CDB public sector training initiative aimed at improving the management, monitoring and implementation of policies, programmes and projects in BMCs. CDB launched the PPAM/PCM Training Programme in 2016. CDB is facilitating the training programme; and consultants from the Dods Training Group; the Centre for International Development and Training (CIDT), University of Wolverhampton; and MindBloom Consulting are delivering the modules, and providing monitoring and evaluation services.