News Release
Ground Broken to Mark Construction Phase of USD59.9M UK/CDB Road Upgrade Project in Belize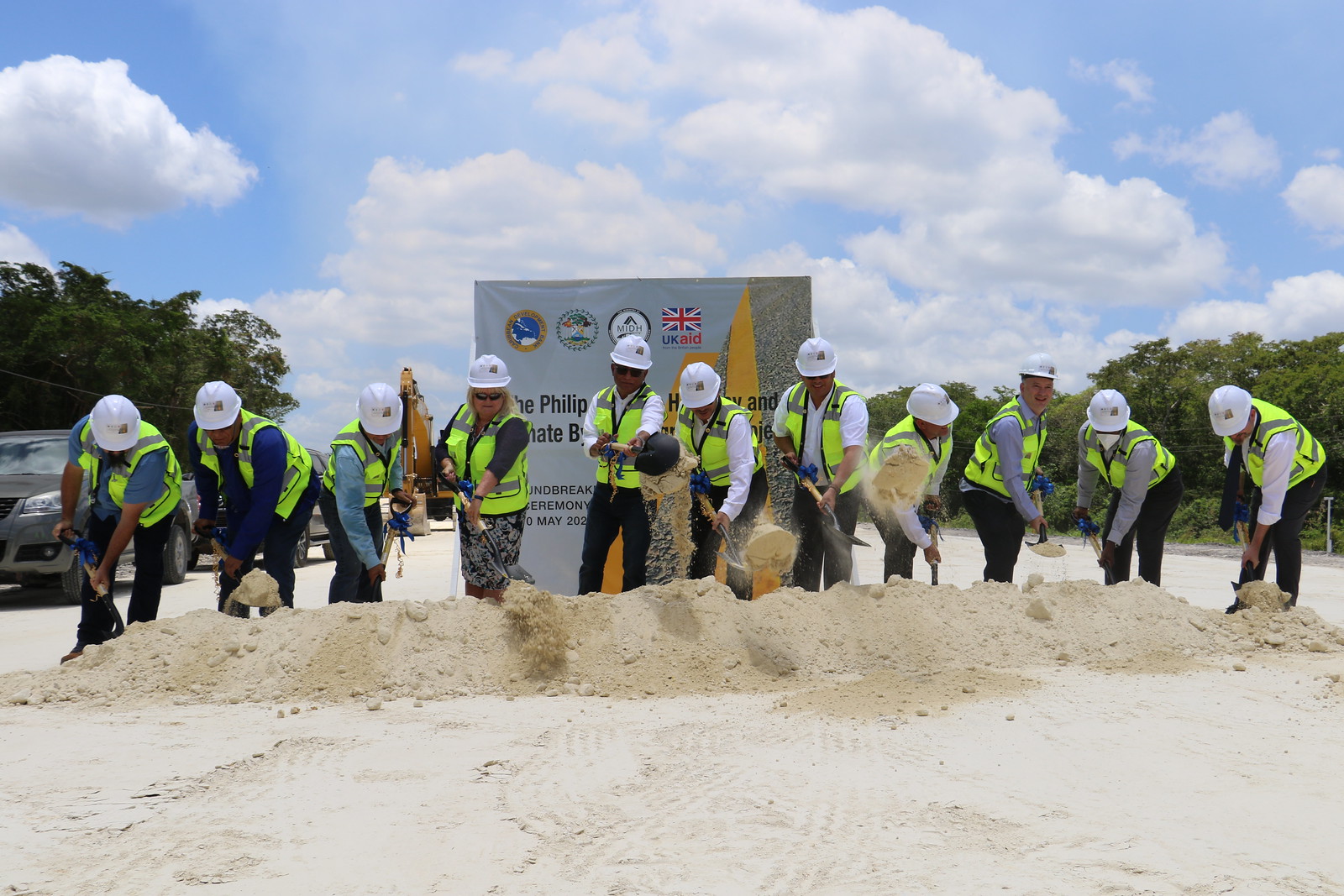 Representatives of the Government of Belize, the Government of the United Kingdom (UK) and the Caribbean Development Bank (CDB) broke ground to officially mark the construction phase of the USD59.9 million (mn) Philip S W Goldson Highway and Remate Bypass Upgrading Project.
The Project involves major improvement of 125 km of the essential arterial route that links Belize City to the Mexican border. The work includes road realignment, culvert construction and replacement, and improvement of pavements and junctions. In addition, sidewalks, bus shelters and pedestrian crossings will be installed.
The upgraded roadway will enhance connectivity, accessibility, and the resilience of the road network in Belize, and some 55,000 daily road users will benefit from improved road safety and reduced travel times. The construction phase, which is expected to run until late 2023, will generate increased economic activity for the 45,000 residents of Corozal, Orange Walk and other northern communities. 
The project will also support the development of livelihood opportunities for residents in the project footprint and will help to tackle the risks around gender-based violence and human trafficking through public education and communication.
At the ground-breaking ceremony, which was held on May 10 in Mameyal Curve, Belize, CDB's Vice‑President (Operations), Mr. Isaac Solomon said, "CDB's 2016-2020 Country Strategy for Belize identified this Project as an important intervention for modernising the road network, improving communication, safety, and resilience, and contributing to increased competitiveness and productivity. The implementation approach integrates the cross-cutting themes of gender equality, and environmental sustainability. The Project is also expected to contribute to Belize's achievement of its Sustainable Development Goals."
The British High Commissioner to Belize, Ms. Claire Evans, said: "It is great to see the Philip Goldson Highway and Remate Bypass Upgrading Project break ground, the second of the UK's grant funded critical highways to be upgraded. Working in partnership with Belize and CDB, these road improvements will deliver substantial social and economic benefits for the country."
The road upgrade project is being partially financed by a £16 mn (USD20.9 mn) grant from the Government of the United Kingdom, under the UK Caribbean Infrastructure Partnership Fund (UKCIF).  The UKCIF, which provides £350 mn in grant financing for climate-resilient infrastructure projects in the Caribbean, is administered by the CDB. The Bank is providing USD34.4 mn in loans and grant funding for the project and the Government of Belize has allocated USD4.6 mn.
The initiative marks the continuation of CDB's interventions in Belize which have benefitted several sectors including agriculture, public utilities, housing, health and education. However, the Bank's largest investment has been in road infrastructure improvement where approximately BZD 330 mn  in loan and grant financing has been provided since 1996.  Previous interventions include upgrades to the Santa Elena/San Ignacio Bypass, and the section of the Phillip S. W. Goldson Highway from Belize City to the Airport Junction.