News
Integrating gender in community-based climate change project in Belize
What is gender and how does it contribute to inequality? What kinds of messages and stories do women and men receive about gender roles? Where do these messages and stories come from, and what happens if a man or woman goes against expectations for gender roles?
These were some of the questions discussed during a gender sensitisation training workshop, held in July 2017, as part of a project underway in Toledo, Southern Belize. The intervention is helping communities in the area adapt, and become more resilient, to climate change. The training was designed to give participants a better understanding of gender, gender equality in Belize and their communities, and how gender considerations can be integrated into the project, "Building Adaptive Capacity and Resilience to Climate Change in Toledo, Southern Belize". It is being funded by the Community Disaster Risk Reduction Fund (CDRRF) and implemented in cooperation with Humana People to People Belize (HPPB).
The HPPB Project Management Team (PMT) and Project Steering Committee of the Project participated in the sessions. Training was conducted by Dr. Maria Ziegler, Operations Officer, Social Sector Division, Caribbean Development Bank (CDB). Cynthia Williams, Human Development Coordinator in the Women's Department, Government of Belize, also provided support for, and presented during, the training.
Williams shared insights on the status of gender equality in Belize, and highlighted the challenge of gender inequality in Belizean society. Issues range from gender-based violence to educational disparities to labour market segmentation and gender wage gaps. After this presentation, participants analysed gender in their communities and, from their discussions, concluded that gender inequality is an immediate and major concern. Attendees also learnt how gender can be integrated into the HPPB -CDRRF Project, including through gender-sensitive infrastructure design, public awareness and training, as well as project management and administration.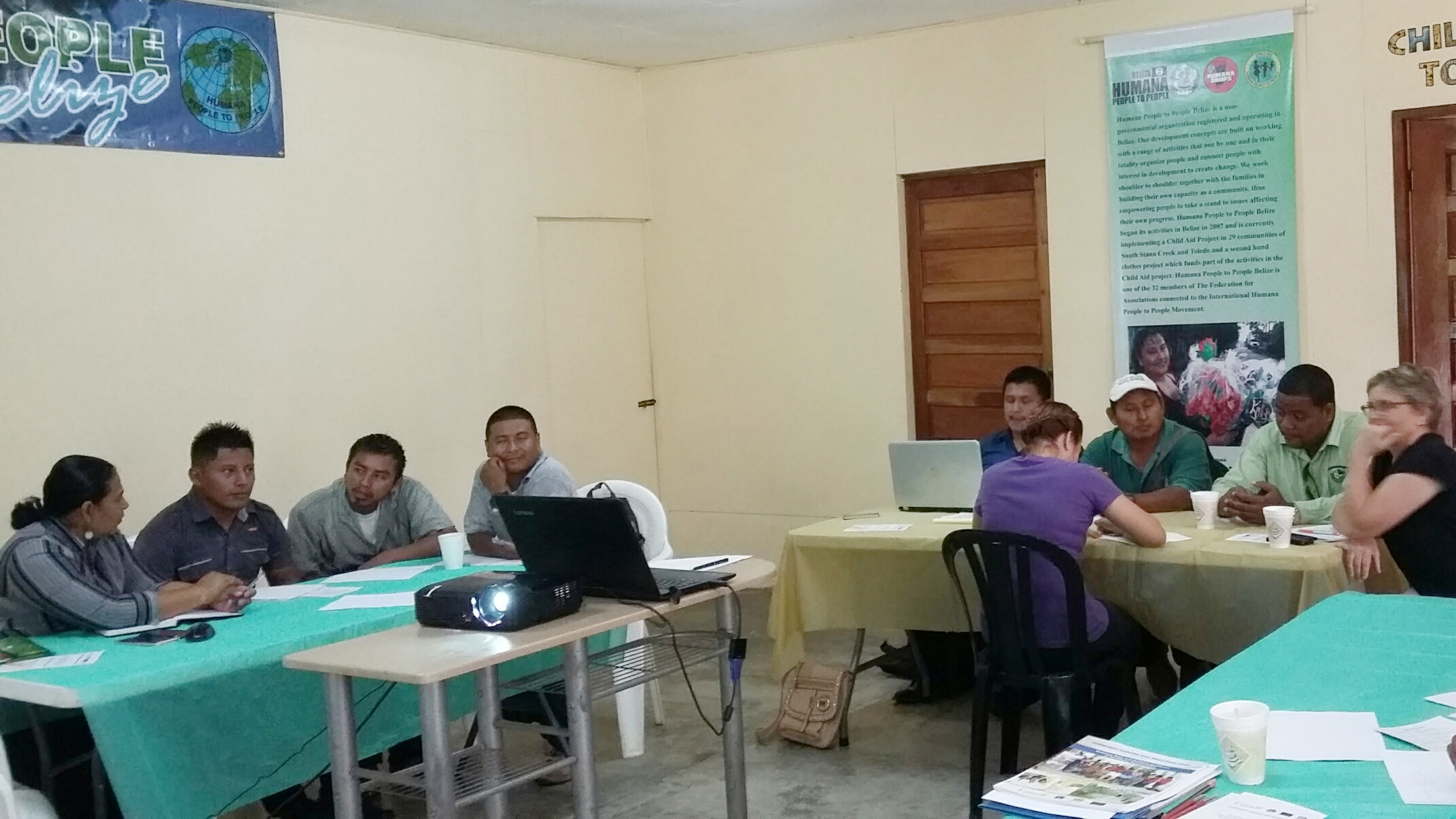 Participants (75% males, 25% females) gave the training positive reviews. Feedback showed that they believed the goal of improving awareness about gender equality in Belize was achieved through the training.
"Training in gender sensitisation is an instrumental training not only for the acquisition of knowledge but more importantly for the self-reflection necessary to effect positive attitudes and changes necessary," said Elizabeth Muschamp, HPPB Project Manager.
The training supported CDRRF's goal of building gender-sensitive, community-level resilience to natural hazards and climate change impacts.  The work of the Fund complements CDB's commitment to mainstreaming gender equality throughout its operations. The Bank sees gender as a fundamental cross-cutting theme to achieve its strategic objectives, namely 'Supporting Inclusive and Sustainable Growth and Development' and 'Promoting Good Governance', as defined by its Strategic Plan 2015-2019.
CDRRF was established by the Caribbean Development Bank (CDB) and is supported by the Government of Canada and the European Union. The Fund finances community-based disaster risk reduction and climate change adaptation initiatives at the local level across eligible borrowing member countries of the CDB.