News
In Jamaica, boosting climate resilience and food security through aquaponics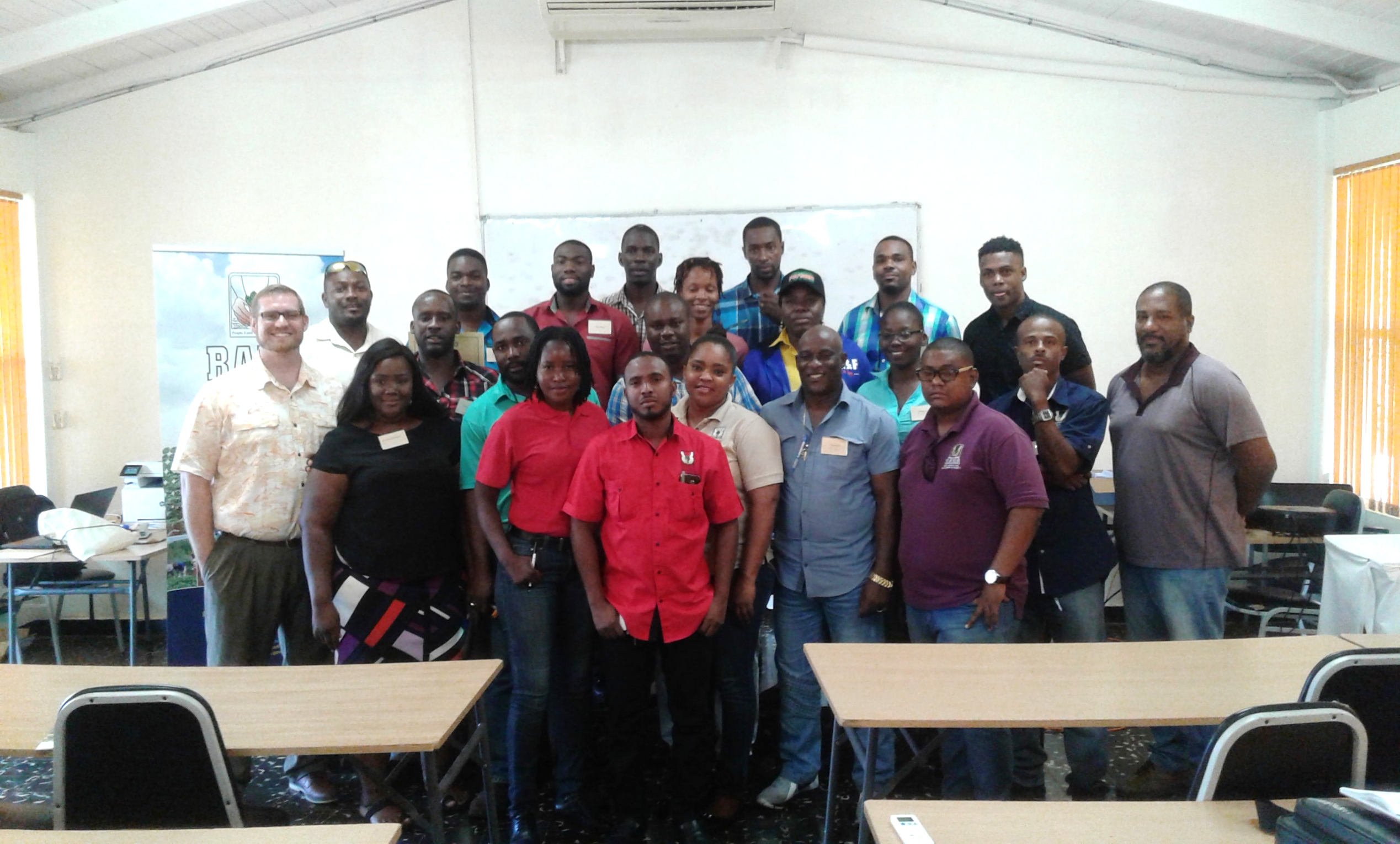 Twenty-four trainers in Jamaica's agriculture sector are now better equipped to assist small and medium-scale farmers with building resilience to current and future effects of climate change.  This follows the completion of a train-the-trainers workshop on May 3, 2018, which the Caribbean Development Bank (CDB) funded to support aquaponics agri-business enterprises on the island.
The three-day workshop complements a multi-year project in collaboration with INMED Partnerships for Children and the Inter-American Development Bank's Multilateral Investment Fund (IDB/MIF). The initiative seeks to implement an agri-business development programme, focused on making aquaponics a commercially viable technology for small and medium-scale farmers, and provide them with the technical and business skills needed to successfully manage a commercial-scale aquaponics farm. In addition, the programme focuses on improving linkages with consumers and financial institutions.
"By training the trainers, we are ensuring the sustainability of this critical project," said Lisa Harding, Coordinator, Micro Small and Medium Enterprise Development, CDB.  "The agriculture sector employs 18 percent of Jamaica's population and represents approximately seven percent of GDP, but small-scale farmers are among the most vulnerable to climate change. 
"CDB is therefore pleased to partner in this venture, which promotes new business models and technologies that build resilience, enabling farmers not only to adapt, but also thrive," Harding said. 
Five trainers and 19 extension officers from Jamaica's Rural Agricultural Development Authority (RADA) who have responsibilities in agriculture and livestock production across Jamaica, completed the three-day workshop. The event included a combination of classroom lectures, field demonstrations, a site visit, interactive learning and knowledge evaluation.
RADA is responsible for the delivery of extension/farmer training services, and has, in recent years, been seeking to upgrade its capacity to service the sector, but still lacks the ability to deliver the full range of support services and training, including those related to alternative farming techniques such as aquaponics.
Dr. Lorna Scarlett, Senior Parish Livestock Officer, RADA, one of eight women who participated in the workshop, expressed delight at receiving the training, noting that client-farmers often request assistance to get started in aquaponics but, until now, she has been unable to provide it.
"This was my first time receiving training in aquaponics, and what appeals to me most is that it is pesticide free," Scarlett said.  
With the knowledge gained, the senior officer says she is hoping to develop a demonstration site at the RADA parish office in Mandeville, Manchester. 
"We have been harvesting rainwater there but it is not being used. So the timing of this training is perfect. We can now add fish to the pool, channel that rainwater to our greenhouse, and train our clients through this project, in addition to generating income," she said.