News
Local government reform project launches in Guyana, aims to support economic and social transformation
The recent discovery of significant offshore oil reserves, plans to stimulate development in the hinterland, encourage eco-tourism, and maximize green energy potential have firmly placed Guyana on a path to economic and social transformation.
To ensure that current and future generations benefit from these changes, stakeholders, with support from the Caribbean Development Bank (CDB), have launched a project, which aims to increase the ability of local governments to effectively and efficiently manage resources, handle their communities' affairs, and reduce heavy reliance on central government for funding.
The local government reform project is expected to lead to a more decentralised approach to public service delivery and improve community participation in the local governance structure, which the Government of Guyana considers a key partner in delivering change and boosting socio-economic growth.
Speaking during the project launch on March 1, Dr. Justin Ram, Director of Economics, CDB, told attendees the reforms can be a key driver in transforming the economy and society for the better, as Guyana moves into an exciting future.
"Local government can be much more than a conduit for the provision of central government services.  By being closer to local communities, it is better placed to find local solutions to local problems, freeing up central government to address the many national challenges it faces today and will face in the future," he said.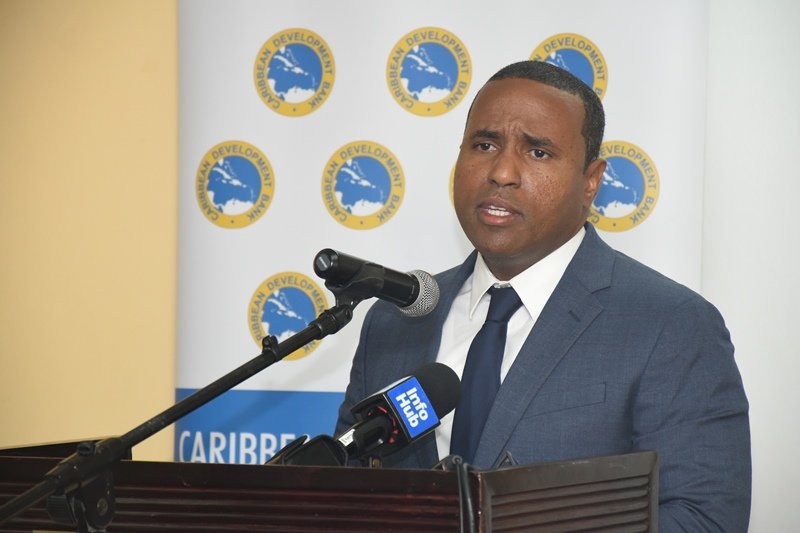 The project will seek to address the difficulties young people in Guyana face, and provide opportunities to better engage youth in the governance process, Ram told the audience.    
The project seeks to determine the tools and resources needed by the Ministry of Communities, the Guyana Association of Municipalities, and the municipalities to deliver on the reform process, and will provide a platform for an all-encompassing approach to service delivery at the local level by identifying avenues of potential partnerships, collaboration and cooperation.
Project components include possible legislative reforms, exploring avenues for revenue generation and examining inequalities in gender distribution of small and medium-size enterprises. 
Focus will also be placed on addressing the needs and sensitivities related to vulnerable groups such as women, children, youth, the elderly, indigenous people, persons with disabilities, and the poor.
Five municipalities—Georgetown, Linden, Bartica, New Amsterdam and Lethem—because of their social and economic diversity, were selected for participation in the project.