News Release
Maximising MSME Growth the Focus This Year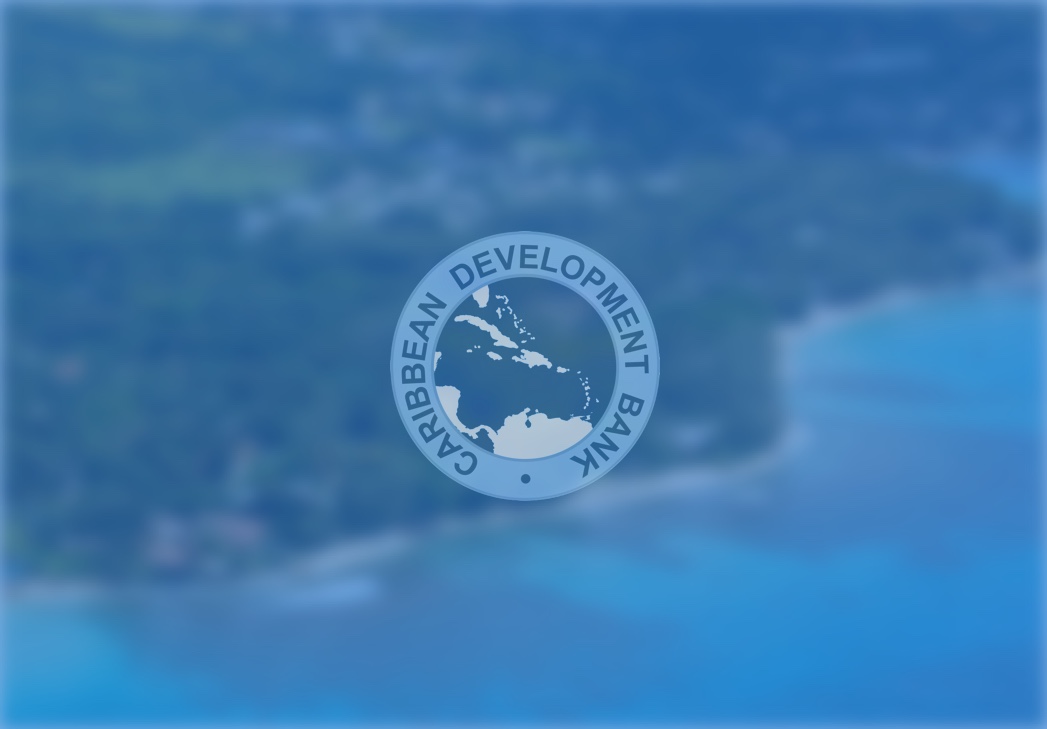 For the Caribbean Development Bank's (CDB) Micro, Small and Medium Enterprises (MSME) Unit, the past few years were focused on urgent interventions to ensure regional MSMEs managed to ride out the COVID-19 pandemic.
However, 2023 is about supporting the significant rebound in the MSME space occurring across various sectors.
Lisa Harding, CDB's Head (ag.) of its Private Sector Division,  made the observation as she assessed the Unit's performance while also outlining plans for 2023.
With economies in the Bank's borrowing member countries (BMCs) showing  marked turnarounds from the contractions that characterised the global economic and health crisis period, Harding emphasised the Unit's focus on sustaining that growth.
Harding observed: "Our interventions in 2022 were still very targeted at helping firms to survive and to catapult them to take advantage of the rebound in 2023. In most countries, it has been led by tremendous tourism growth. Moreover, we have also witnessed the emergence of what can be described as successful 'pandemic businesses'.
 "Going forward, there is good reason for continued optimism in the MSME sector. We want to focus on sustainable business practices and when we reviewed our portfolio and engaged with MSMEs, we are seeing many examples of the move away from plastics, increased use of recycling, and an emphasis on renewable energy and green initiatives."
During 2022, the MSME Unit oversaw the approval of approximately USD2 million in funding and support to enhance the enabling environment for private sector development and to improve the competitiveness of numerous MSMEs across the Bank's 19 BMCs, including special attention targeted at Haiti. In most cases, the Unit insisted that collaborations with partners in other BMCs be built into the projects, ensuring  wider access to upskilling and knowledge transfer.
The senior CDB official, who hailed the expanding contribution that MSMEs are making to employment generation, poverty reduction and overall economic activity and social stability in the region, was also pleased with the growing evidence that financial institutions are rewarding that contribution.
"We think this year is going to be a much better year for improved access to affordable credit for MSMEs . . . .We've also seen more financial institutions recognising this sector is playing a significant role in the economic recovery and are now looking at new and innovative financial instruments to offer financing  being introduced," Harding outlined.
The CDB's Division Chief also highlighted the Bank's role as a catalyst in helping to de-risk and unlock financing that had not been -traditionally directed at MSMEs.
"We have a major project coming on stream, in collaboration with the International Trade Centre, that will provide  a dedicated facility to support women-led firms, including women from indigenous communities," she disclosed.
Meanwhile, Malene Joseph, Consulting Project Coordinator for the CDB's Cultural and Creative Industries Innovation Fund (CIIF), was also positive about the trajectory of cultural industries practitioners, their products and services.
The USD2.6 million CIIF was established to support the development of the creative industries sector in the Caribbean, through awards and grant funding for innovative projects.
Joseph, a cultural industries expert, touted the quality of interventions supported by the CIIF that have deepened the understanding of financial institutions of cultural industries and how financial products and services can be tailored to assist the sector's expansion.
In this connection, Joseph highlighted, a complementary project being supported by the Bank, through which support was provided to strengthen the valuation of intellectual property (IP). This is particularly important to creative practitioners in monetising their IP, thereby increasing their chances of accessing much needed financing.
The Consulting Project Coordinator highlighted the level and quality of cooperation and collaboration emerging from CIIF-backed programmes. The Caribbean Animation and Film Training (CAFT) involving a St Lucia, Jamaica and Martinique cluster was underscored as a prime example. The Caribbean Cooperation Business Model for the Animation Industry in Jamaica, which involved partnerships with entities in Barbados and Trinidad and Tobago, was another outstanding example of productive partnerships.
Joseph explained: "What the collaboration in all of these projects has done is opened up opportunities for business inflows that one small studio or small operator could not have managed sustainably on their own."
Regarding CIIF support for cultural industries practitioners in Haiti, she acknowledged the significant potential in the French-speaking nation as the CDB continues to build trust and its presence on the ground there.