News
PM of Antigua and Barbuda: Better air transport essential for regional economic resilience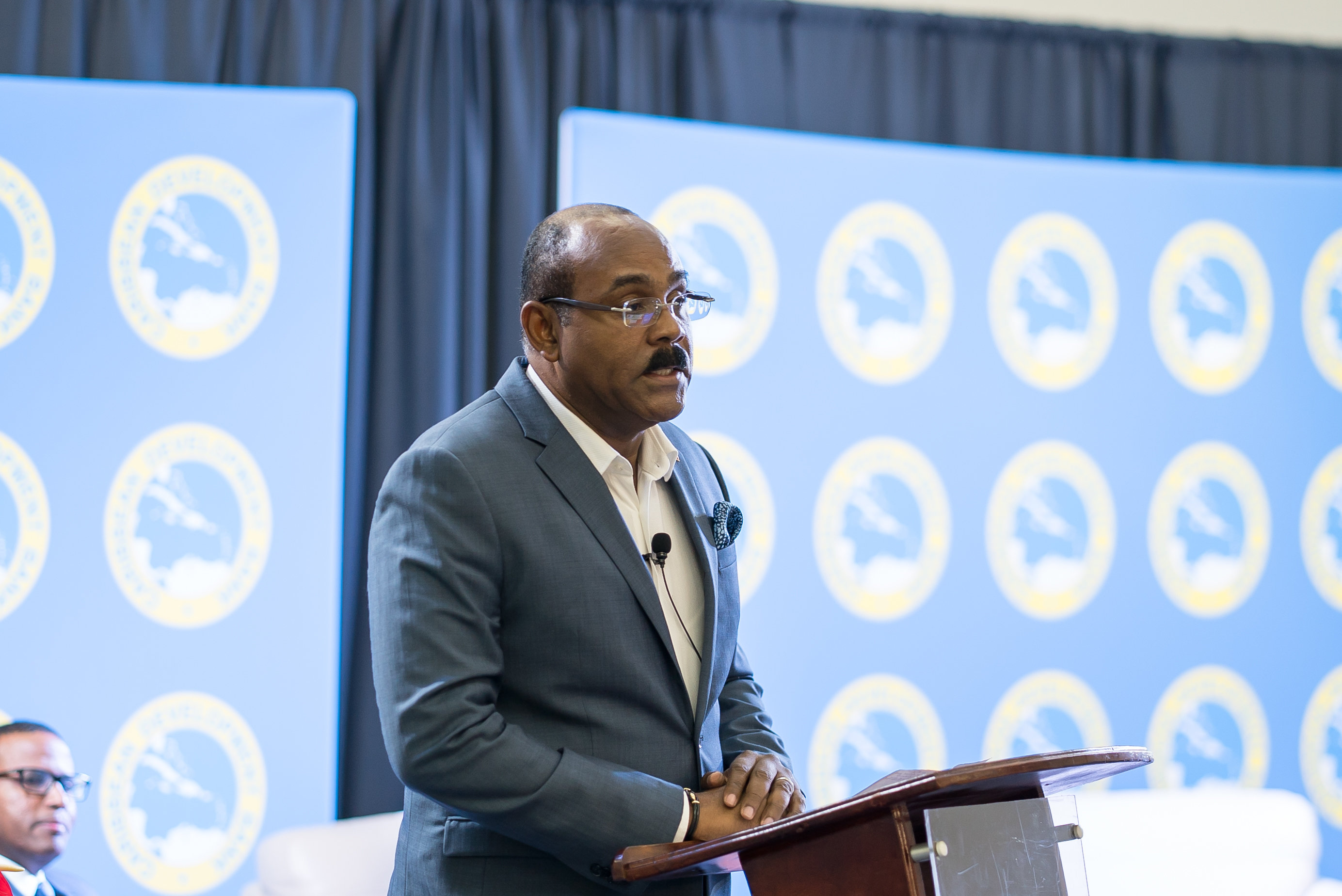 The Hon. Gaston Browne, Prime Minister of Antigua and Barbuda, has made a call for regional governments to embrace the reforms that are needed to create a sustainable air transport sector in the Caribbean. The Prime Minister was speaking at a seminar on Air Transport Connectivity and Competitiveness, hosted by the Caribbean Development Bank (CDB) in Grenada.
"Reliable connectivity of air transport in the region is quintessential to the movement of people, to the movement of goods. So it is evident that reliable air transport is important to the integration movement. It is also fundamental to the overall economic growth and resilience, especially in the tourism sector, [of] those countries that are heavily dependent on tourism," said Browne.  
He noted that one of the most critical areas for reform involves the reduction of regional airport taxes and service charges, saying that this would stimulate additional travel within the Region, as well as increases in tourism. However, the Prime Minister added that any solutions to the challenges faced in the air transport industry would need to have buy-in from all countries in the Region.
"One of the solutions that I am proposing is a subvention by all countries within the region, certainly within the OECS and Barbados […] We have to see the subsidy as an investment in our tourism product, an investment in the integration of our people, to move goods, to move people and to ensure that the integration process works," he said.
During the seminar, CDB also presented a working paper on Aviation Competitiveness and Connectivity. Dr. Justin Ram, Director of Economics at CDB, noted that the research seeks to provide an evidence-based approach to examining the importance of air transport connectivity to the Region.
"In the Caribbean, because of where we are, we need to travel quite a lot. Looking at the current state of aviation, we have seen that extra-regional travel has increased over the period 2007 to 2016. However, intra-regional travel has declined. There are a number of reasons for that, including high costs, high taxes, fees and charges, inefficient use of assets such as airports and aircrafts and an inadequate regulatory environment ," said Dr. Ram.
The working paper suggests that a number of policy remedies could be implemented to enhance air connectivity, including a reduction in aviation taxes; reduction in airport charges; bilateral service agreements and improvements in infrastructure. If these policies are taken on board, in one scenario it is estimated that an additional 288,000 jobs would be added across the Region, along with USD4.4 billion in GDP (19 BMCs plus six non-BMCs).
The paper was presented as part of the CDB's 48th Annual Meeting of the Board of Governors, held in Grenada from May 30 to 31.
The seminar was chaired by Ian Bertrand, Principal, El Perial Management Services, joined by panellists, Prime Minister Browne; Julie Reifer-Jones, Chief Executive Officer, LIAT; and Dr. Ram.
It built on CDB President, Dr. William Warren Smith's opening statement at the Meeting during which he urged regional leaders to build resilience in the Caribbean's air transportation sector.