News
Trinidad and Tobago moves to improve public sector productivity with CDB training
Creating a more efficient and effective public sector is key to Trinidad and Tobago's national development plan, and to achieve this, its Government has partnered with the Caribbean Development Bank (CDB) to roll out the Public Policy Analysis and Management and Project Cycle Management (PPAM/PCM) Training Programme.
Civil servants from various Ministries throughout the twin-island republic, including Permanent Secretaries and Deputy Permanent Secretaries, are participating in face-to-face sessions, which commenced on February 26 at the Ministry of Works and Transport head office in Port of Spain.
"Part of our Vision 2030 initiative is where the public service must meet rising public expectations by delivering faster results, and must provide public officers with the necessary, modern tools and policies that improve service delivery and create public value," said Marie Hinds, Deputy Permanent Secretary, Ministry of Planning and Development, and host of the training session.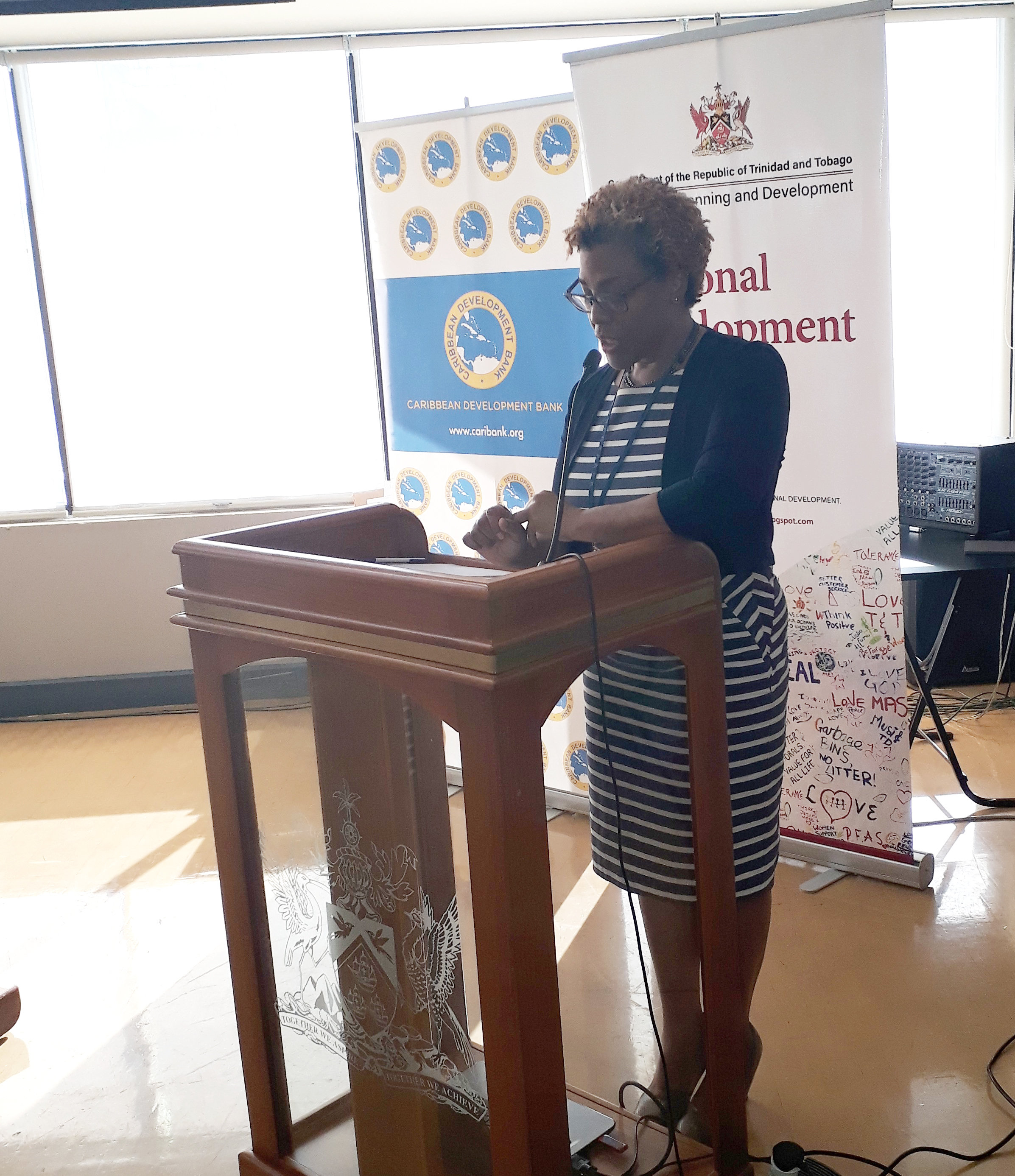 "Our watchword under Vision 2030 has to be implementation, and this CDB training offers the first opportunity toward building the capacity for implementation," she said.
CDB introduced PPAM/PCM in 2016 to assist governments of its 19 Borrowing Member Countries with more effectively managing policies, programmes and projects.  More than 1,000 public officers from countries across the region signed on to participate in recommended online and face-to-face courses under the Programme, as have members of CDB staff.
PPAM/PCM is actively supporting reforms to strengthen countries' efficiency and help them achieve their development goals.  The Programme addresses topics related to public administration, including the process of formulating public policy, decision-making structures, allocation of public resources, transparency in the provision of public service, and the effective design and management of projects. 
CDB believes the capacity-building initiative will have a valuable impact on institutions across the region.
"As countries work toward achieving their development targets, they will need even stronger institutions with the capacity to implement transformative programmes and projects, supported by smart policies. Throughout our Region, there is talent in the civil service, but we must ensure we continually update our skills, and stay relevant," said Darran Newman, Division Chief (Ag.), Technical Cooperation Division, CDB.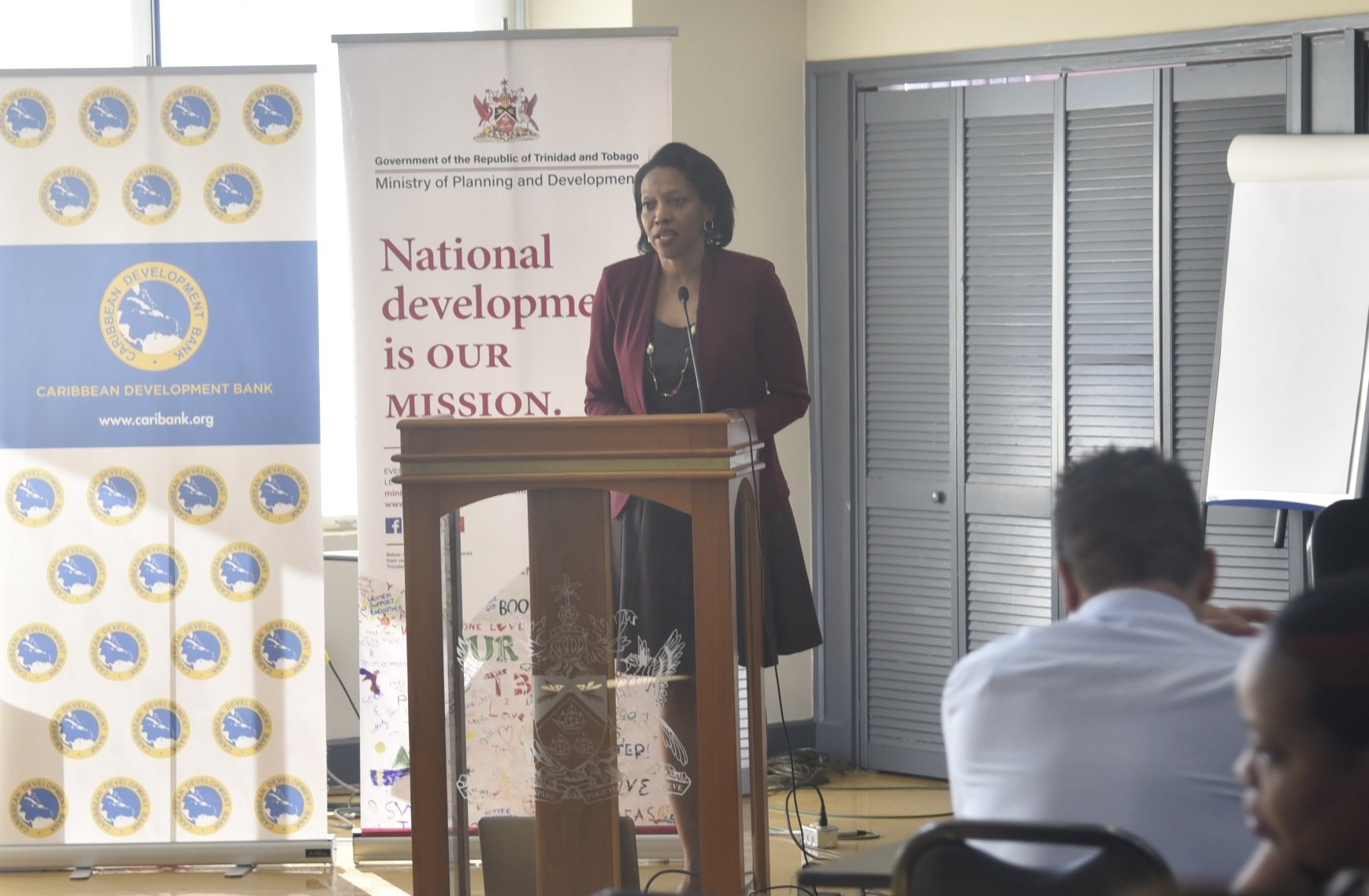 "This Programme is designed to invest in those skills, to ensure that our current and new generation of public policies are being designed and implemented to increase gains in social, economic and environmental areas, including climate resilience," she added.
The training is part of a wider partnership between CDB and the Government of Trinidad and Tobago, involving financial support of over USD400 million for the period 2017 to 2021, to facilitate improvement of the country's competitiveness and economic diversification, governance, and to drive environmental sustainability.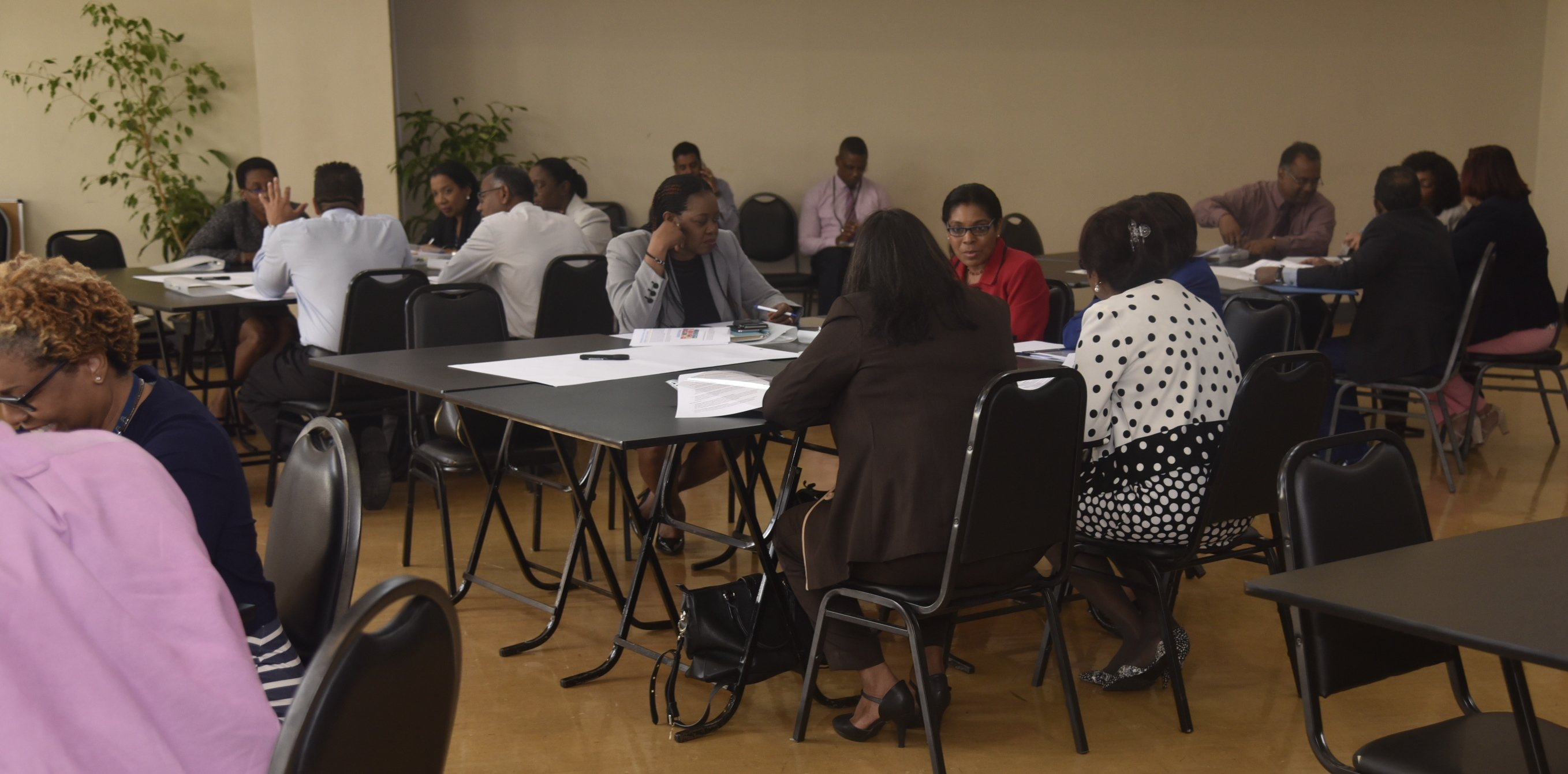 In stressing the importance of capitalising on the Training Programme, Hinds told those attending the opening ceremony, "We cannot continue to operate in the way we have in the past. Indeed, there are times in the development of a country when extraordinary challenges demand an equally compelling response," she said.
Hinds noted that the institutional reforms the training supports are critical to Trinidad and Tobago's development, given the country's current economic situation, and limited pool of funds.
CDB's Training Unit in its Technical Cooperation Division, along with consultants from the Centre for International Development and Training (CIDT), University of Wolverhampton and the Dods Training Group will facilitate the six-week programme.