Gender Equality Policy and Operational Strategy (2013-18)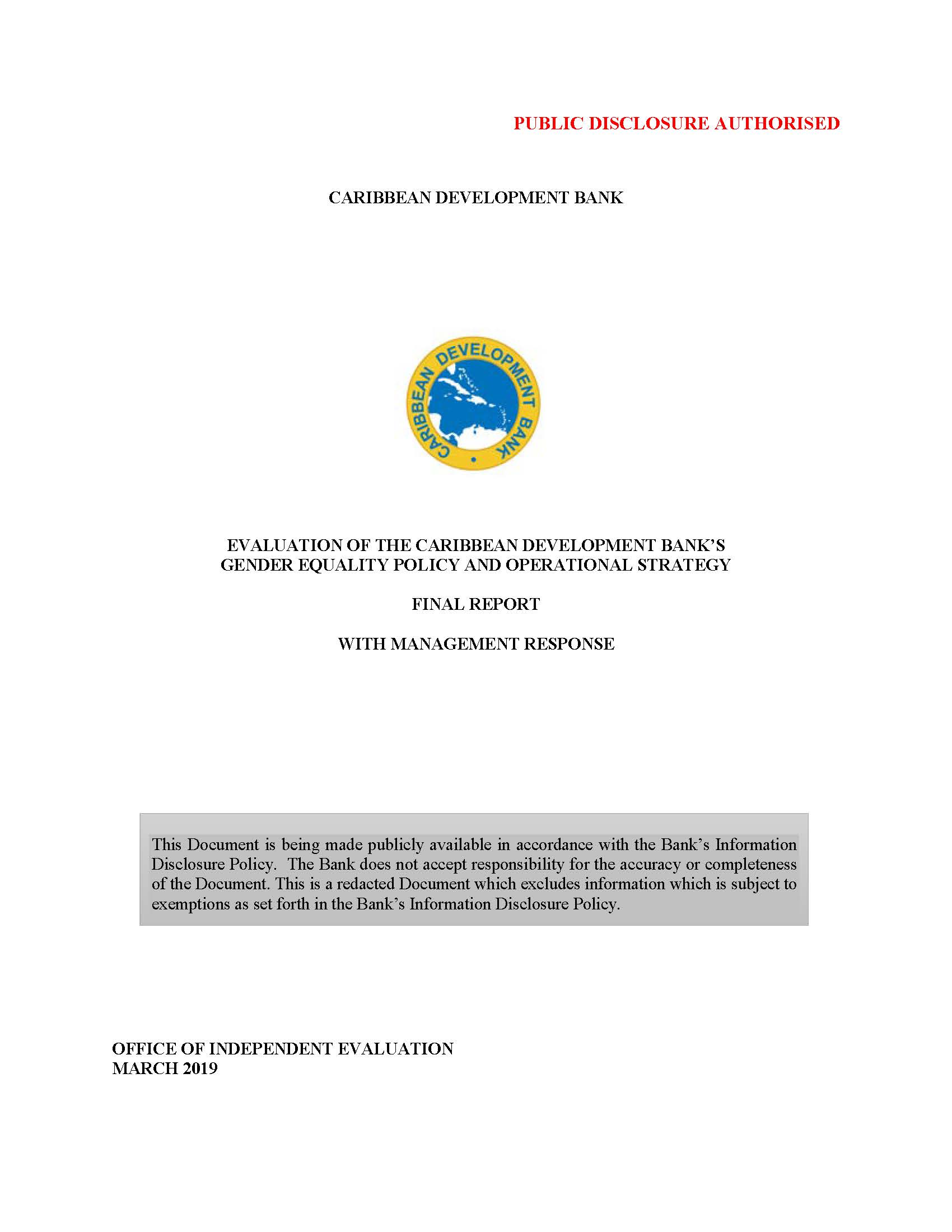 Summary
The Board of Directors of the Caribbean Development Bank (the Bank) approved at its two hundred and eightieth meeting (March 22, 2018) Technical Assistance to evaluate the Bank's Gender Equality Policy and Operational Policy which dates back to 2008 (Paper BD 15/18).  The resulting report represents findings, conclusions and recommendations of the evaluation focusing primarily on the 2013-2018 timeframe, corresponding to the period following the 2012 internal assessment of the GEPOS and 2013 Gender Equality Action Plan (GEAP).  The evaluation examined the full range of the Bank's operational activities, including loans, grants, and technical assistance.  The evaluation did not analyse gender equality results, due to the unreliable quantity and quality of data on results and the GEAP's emphasis on developing internal tools and procedures.  
The purpose of the evaluation was to examine the extent to which the Bank's activities have promoted gender equality, and to gather lessons and recommendations on the:  
•    relevance of the Bank's approach to promoting/catalysing gender equality;
•    effectiveness of operations that seek to support gender equality;
•    sustainability of institutional improvements in the Bank and borrowing member countries (BMCs); and
•    institutional factors that influence investment in and mainstreaming of gender equality in Bank activities.
Download PDF