Guyana - Third Road Project (2018)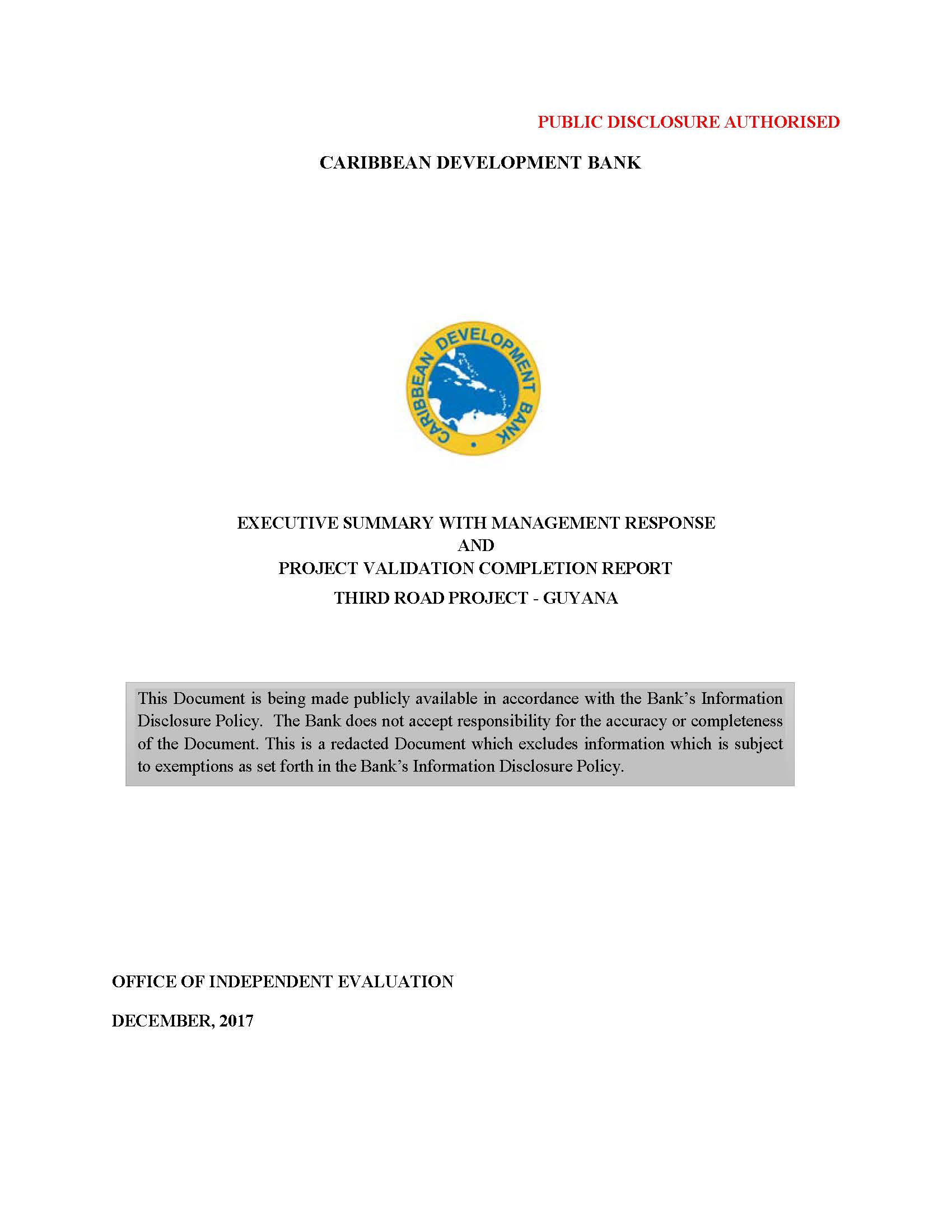 Summary
The Government of Guyana (GOGY) has prioritised the safe and efficient operation of its primary road network, and importantly, the provision of an efficient transportation network linking the main population areas with the capital city, Georgetown.
During an August 2000 programming mission by the Caribbean Development Bank (CDB), one of the projects prioritised by GOGY was the upgrading of the southern access into Georgetown, from the Demerara Harbour Bridge (DHB) to Ruimveldt on East Bank Demerara Road (EBDR), and the corridor from DHB on West Bank Demerara Road (WBDR) to West Coast Road (WCR). The resurfacing of DHB was also envisaged as a part of the project.
At appraisal, the road network was generally in fair to very poor condition.  The standard of construction and maintenance varied widely, as affected by weather conditions and frequency of maintenance. Bridges built over 30 years ago have exceeded their useful life and the timber structures were in need of replacement by concrete/steel bridges to facilitate compliance with existing 32-ton vehicular load limits.