Colonaire: Community Profile and Livelihood Baseline Assessment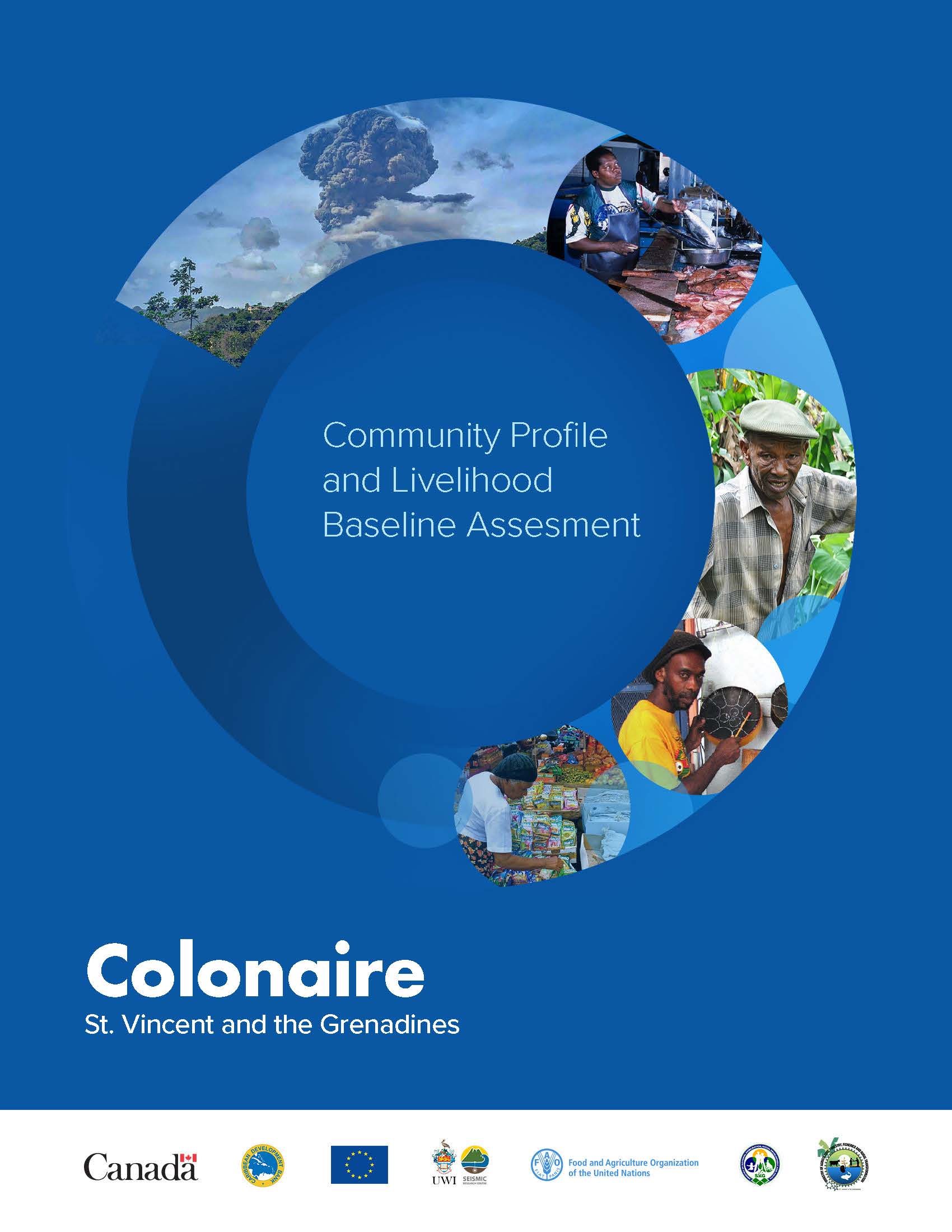 Summary
In 2019, the Livelihood Based Assessment and Contingency Planning approach was applied in St. Vincent and the Grenadines to provide pre-disaster livelihood information for eleven communities involved in the Volcano Ready Communities in the St. Vincent and the Grenadines (VRC in SVG) project. 
This assessment was conducted to gain an understanding of the various livelihoods in the town of Colonaire. 
Colonaire is a small and relatively dense rural community in the Parish of Charlotte. It is located on the north eastern side of the island of St. Vincent and the Grenadines at coordinates 13°14'N 061°07'W.  It stands on the banks of the Colonaire River and is five (5) kilometres south of nearby town Georgetown.  It is approximately 16 miles away from the capital of Kingstown and the estimated terrain elevation above sea level is -9999 metres. "Top Village", "Bottom Village", "Friendly Village" and "Long Stretch" are the subdivisions of Colonaire. To date, the correct pronunciation of the village's name, continues to be a debate in many circles. 
The data in this document provides a solid 'before' picture of normal livelihood patterns that are most at risk for disasters.  In this report there is information on the most common livelihoods in Colonaire and the required skills and equipment to carry out the various activities involved in these livelihoods. There are also seasonal calendars which identify when these activities are carried out and how hazards affect the livelihood outputs.
According to the Population and Housing Census completed in 2012, the total population of the Colonaire census division was 6,849 persons, of which 3494 persons were male and 3355 females. The population density of the division was 511 persons per square mile.  The town of Colonaire and Friendly Village combined have a total number of 354 households and a total population 1074, of which 535 persons were Male and 539 Female. The average household size of the division is 3.2 persons. The  socio-demographic overview of the community is presented in Chapter 3 while Chapter 4 provides an overview of the governance structure of the community.