Rose Hall: Community Profile and Livelihood Baseline Assessment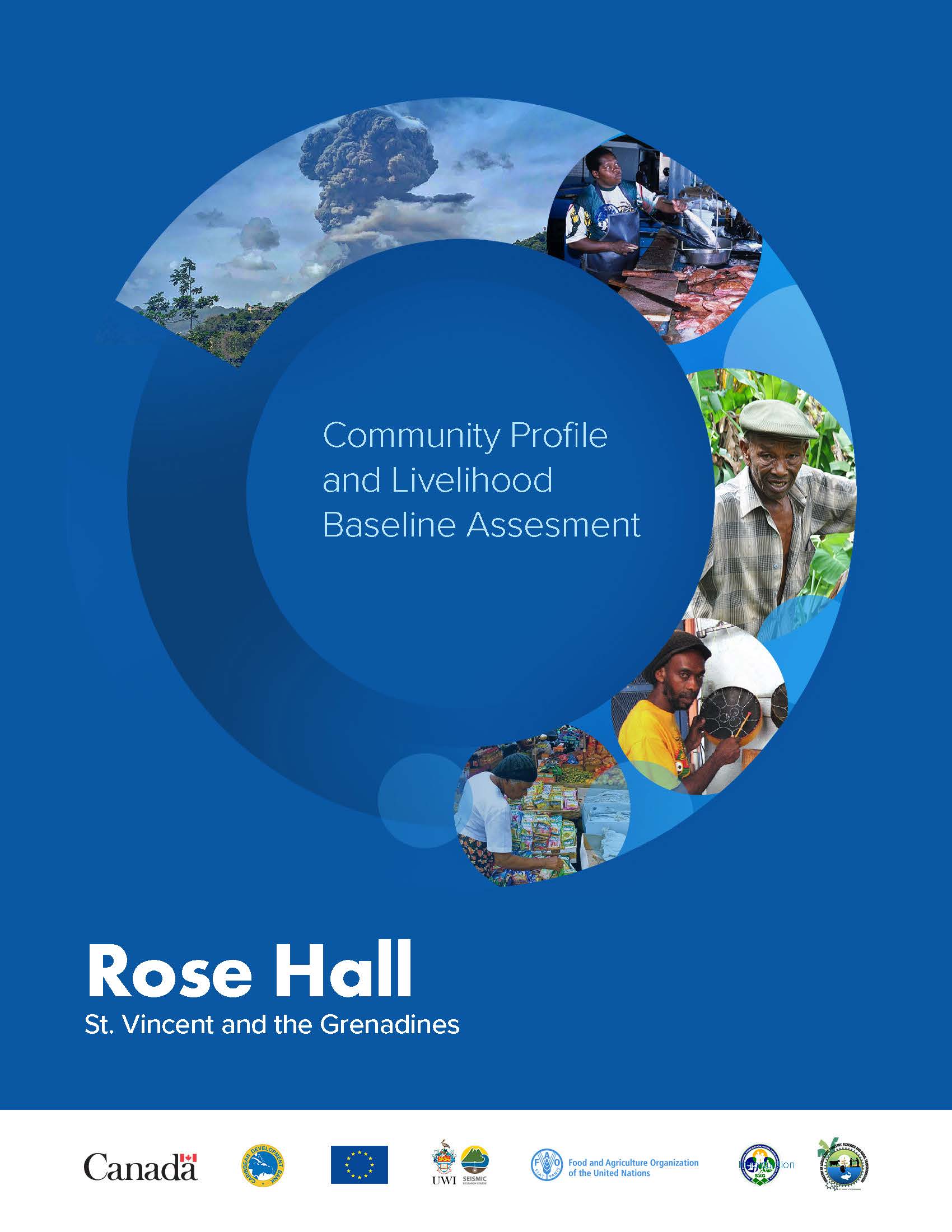 Summary
In 2019, the Livelihood Based Assessment and Contingency Planning approach was applied in St. Vincent and the Grenadines to provide pre-disaster livelihood information for eleven communities involved in the Volcano Ready Communities in the St. Vincent and the Grenadines (VRC in SVG) project. 
Rose Hall is one of the communities that was included in this process and this report provides the Livelihood Baseline Assessment (LBA) information that resulted from the assessment process. 
Rose Hall is located 1142 feet above sea level in the parish of St. David and is the highest settlement in Saint Vincent and the Grenadines. It is known for organic farming with its fertile soils and close proximity to the La Soufriere Volcano. The community also boasts a strong cultural heritage and is the home of the Rose Hall Drummers.  
According to the 2012 Population and Housing Census, the community of Rose Hall had an estimated two hundred and eighty-five (285) households with a population of nine hundred and fifty-four (954). Data relating to the wider Chateaubelair Census Division is used as an indication of the social realities of the community. These are discussed in detail in Chapter 3. 
Based on an earlier conducted Community Engagement Survey funded by the project in September 2018, community development activities are seen as important by a majority of residents of the community but only few play active leadership roles through involvement in an organisation. The vision, mission and objectives of the community groups in Rose Hall and other results pertaining to the survey are outlined in Chapter 4. Chapter 4 also provides an overview of the governance structure of the community.