South Rivers: Community Profile and Livelihood Baseline Assessment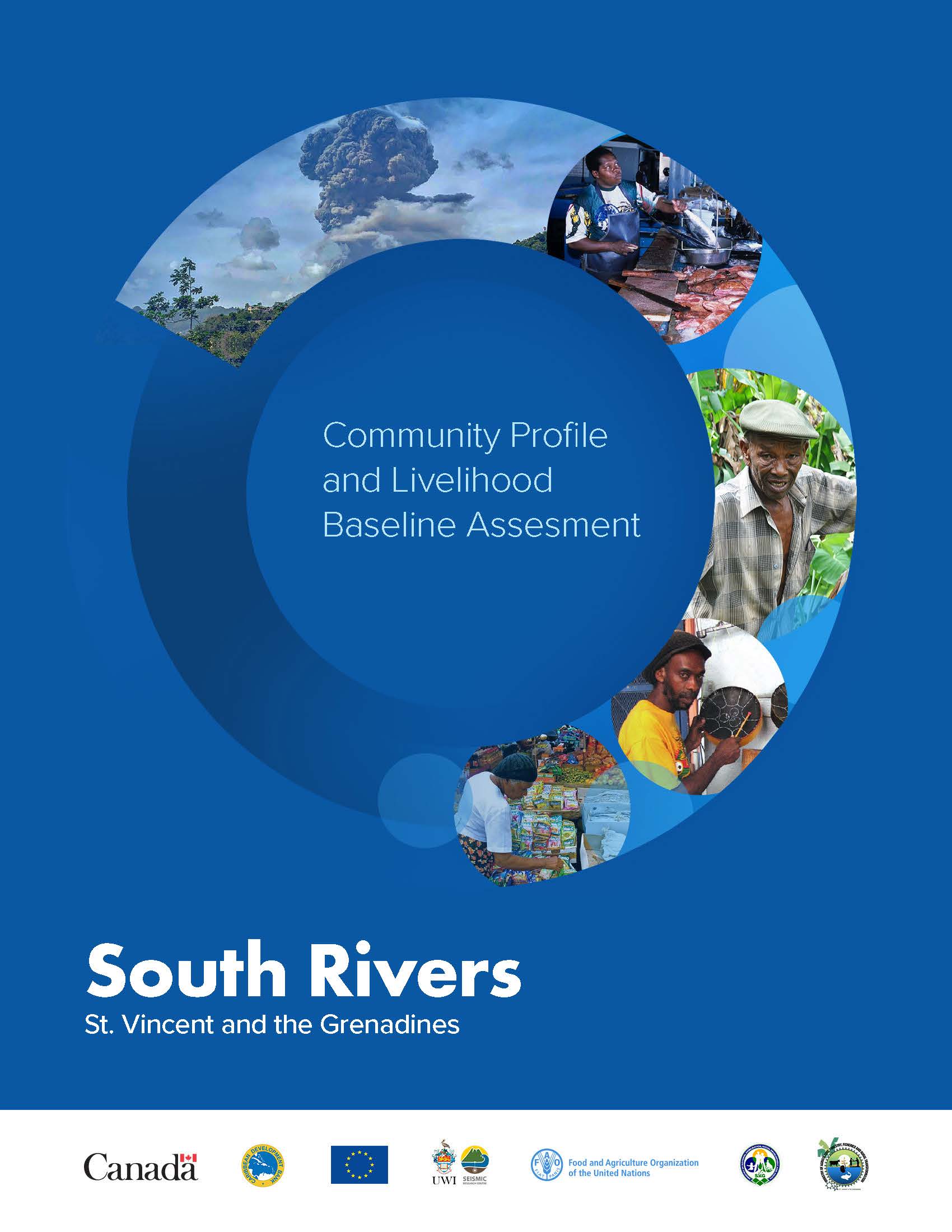 Summary
In 2019, the Livelihood Based Assessment and Contingency Planning approach was applied in St. Vincent and the Grenadines to provide pre-disaster livelihood information for eleven communities involved in the Volcano Ready Communities in the St. Vincent and the Grenadines (VRC in SVG) project. 
South Rivers is one of the communities that was included in this process and this report provides the Livelihood Baseline Assessment (LBA) information that resulted from the asessment process. 
South Rivers is a rural community within the Colonaire Enumeration District. It is located on the North Eastern Side of St Vincent and the Grenadines. It is approximately eighteen (18) miles north of capital city Kingstown, at co-ordinates 13o 14' 0" North and 610 8' 0" West. The Village is mostly flat to gently sloping. It is bordered by Park Hill to the South, Colonaire to the East and Fuggerson Mountain to the North. The entire settlement spans just over thirty (30) acres of land. 
According to the 2012 Population Census, the population for the entire division of Colonaire in 2012 was  6,849 persons of which 3,494 were males and 3,355 females. South Rivers itself had an estimated population of 1,127, comprising of 608 males and 519 females. These individuals occupy 332 households. The average household size was 2.9 persons. A socio-demographic overview of the community is presented in Chapter 3 while Chapter 4 provides an overview of the governance structure of the community.
Chapter 5 highlights levels of employment and the occupational groups in the Colonaire Census Division, as an indication of the economic profile of the community. Chapters 1 through 5 form the Community Profile for South Rivers.