Spring Village: Community Profile and Livelihood Baseline Assessment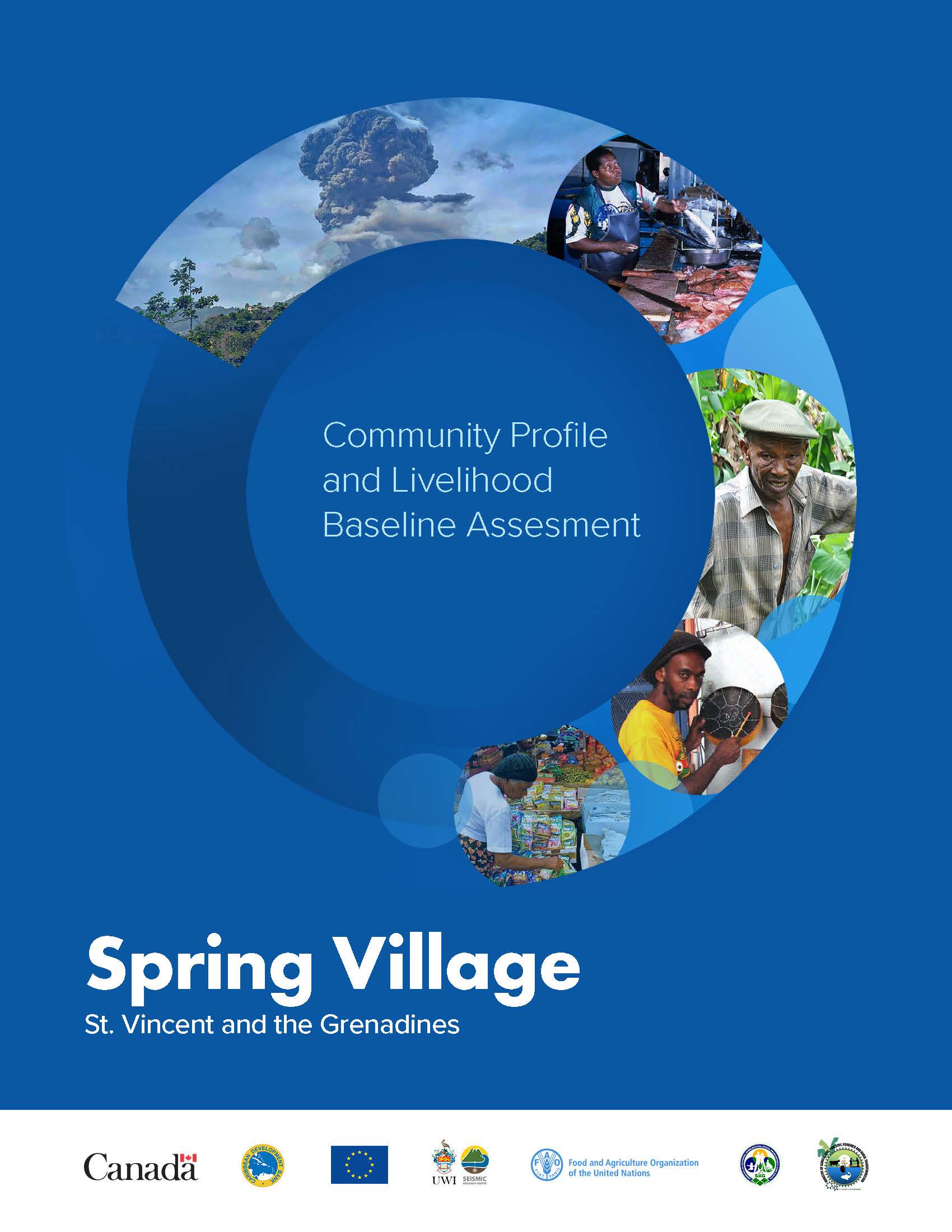 Summary
In 2019, the Livelihood Based Assessment and Contingency Planning approach was applied in St. Vincent and the Grenadines to provide pre-disaster livelihood information for eleven communities involved in the Volcano Ready Communities in the St. Vincent and the Grenadines (VRC in SVG) project. 
Spring Village is a village north of the town of Barrouallie and south of Chateaubelair. It is comprised of Mangaroo, Cocoa, Gordon Village, Charles Village, Cumberland, High Road, Ball Ground, Hog Hole, Corner, Top village (Old Road), Middle Village, Gordon Yard, Belle Isle and Hermitage. The village lies approximately 17 miles south of the country's active volcano, La Soufriere and the western side is made of very fertile soil which the community utilizes for farming.
According to the 2012 Housing and Population Census the community of Spring Village has an estimated one hundred and eight (108) households with a population of three hundred and ten (310) persons. Data relating to the wider Barrouallie administrative division is used as an indication of the social realities of the community. These are discussed in detail in Chapter 3. 
Based on an earlier conducted Community Engagement Survey funded by the project in September 2018, community development activities are seen as important by a majority of residents of the community but only few play active leadership roles through involvement in an organisation. The vision, mission and objectives of the community groups in Spring Village and other results pertaining to the survey are outlined in Chapter 3. Chapter 4 also provides an overview of the governance structure of the community.
Chapter 5 highlights levels of employment and the occupational groups in the Barrouallie Census Division, as an indication of the economic profile of the community. Chapters 1 through 5 form the Community Profile for Spring Village.