Integrating Gender Equality into Trade Operations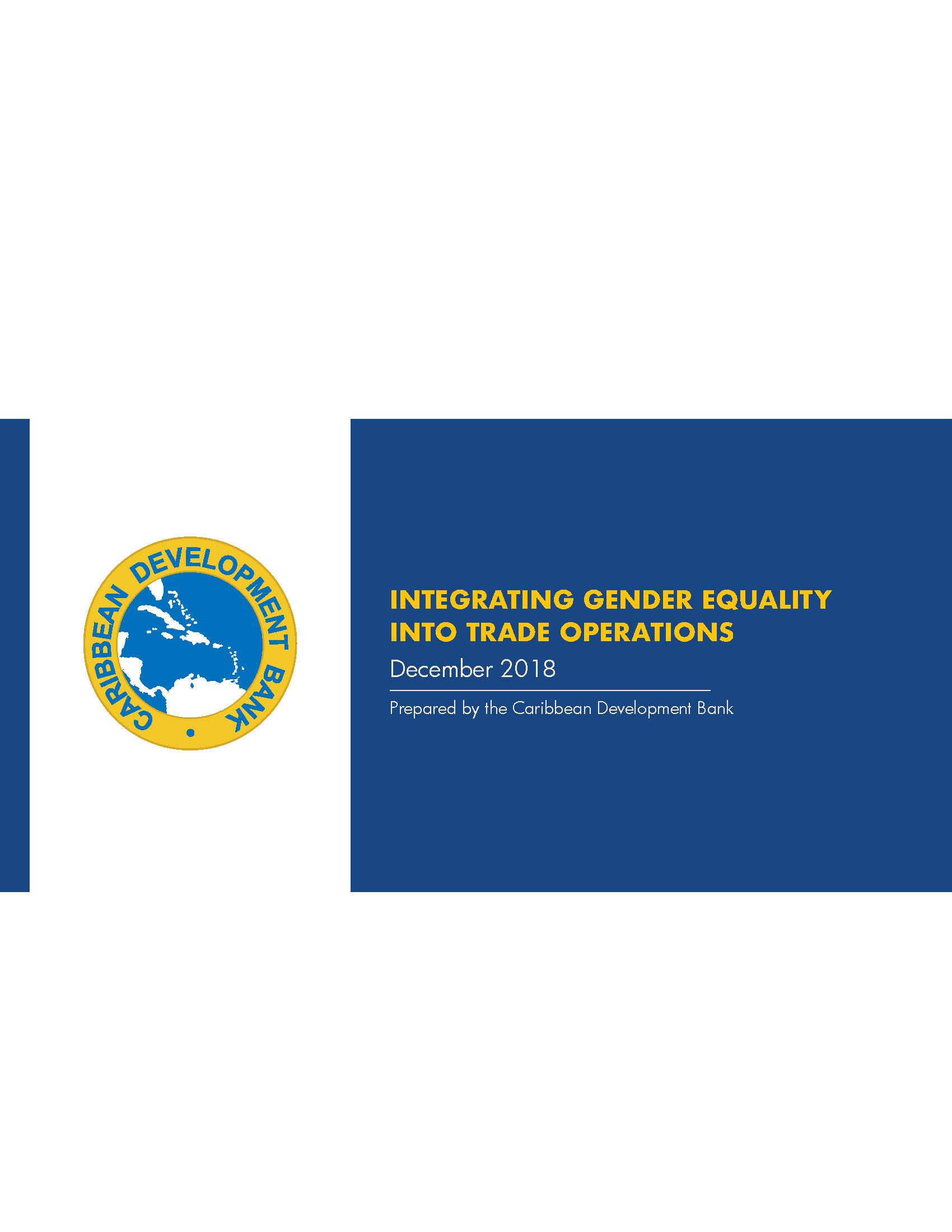 Summary
This Technical Guidance Note (TGN) is part of a series of documents on integrating gender equality into the sector operations of Caribbean Development Bank (CDB). The Notes identify key issues which lead to, and reinforce gender inequality, and propose possible solutions for addressing them.
This specific TGN focuses on Trade Operations. Classical trade theory suggests that countries benefit from trading goods in which they have a "comparative advantage". Today there are both challenges and opportunities posed by trade liberalisation and globalisation. These global policies also have gender implications. The manner and the degree to which women and men are affected by trade liberalisation depends on a number of factors, such as education, profession, location, sector of employment or business. Relevant data is needed to determine the negative effects and how they can be addressed.
This guidance note focuses on how CDB's trade programming can enhance opportunities for Caribbean women and men to compete globally and export goods and services to benefit from trade liberalisation. It also explores what steps can be taken to mitigate the negative impacts of these global policies.
Download PDF