Quick Tips: Guide to the Preparation of a Livelihood Baseline Assessment and Contingency Plan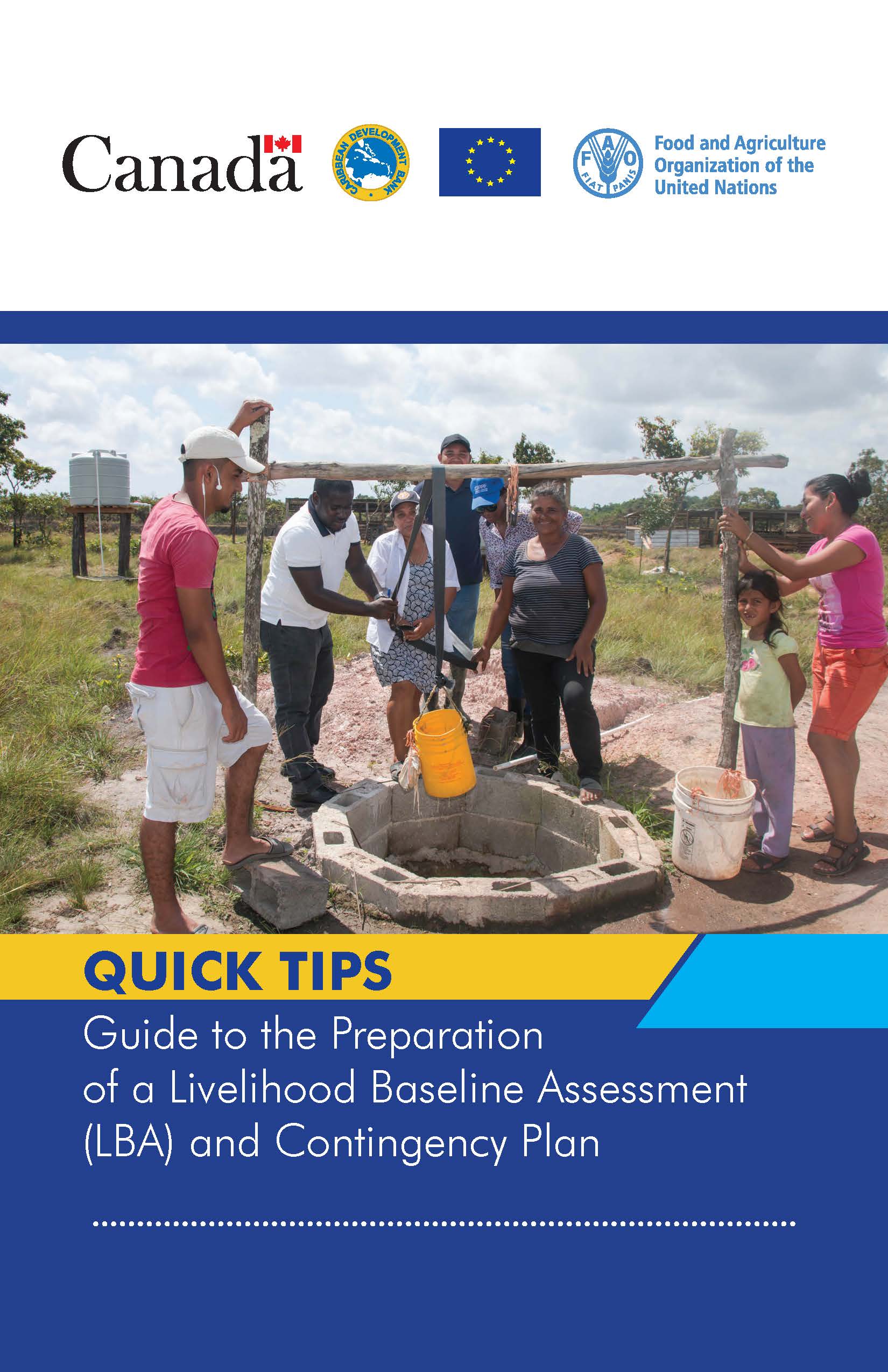 Summary
Increasingly countries are experiencing more climate change impacts which include storms, hurricanes, flooding and other disasters. It is critical to better prepare for these disasters as climate research shows that these impacts are not likely to decrease in the near future. Collecting livelihood baseline information is key for national Disaster Preparedness. It should be collected in advance, and kept updated, on areas and populations likely to suffer disasters and crisis of various sorts. This will greatly boost recovery efforts. This Quick Tips Guide will help get you started. While this approach is comprehensive it is not being shared as ideal for all countries.  It is therefore recommended that countries explore existing templates for Livelihood Baseline Assessments and then add from the Food and Agriculture Organization's approach as needed. 
Table of contents
Introduction
What is a Livelihood Assessment Tool Kit?
What is a Livelihood Baseline Assessment?
Why carry out a Livelihood Baseline Assessment?
How should the Livelihood Baseline Assessment Guidelines be used?
Information needed for the Livelihood Baseline Assessment
Community participation
Sources of baseline data
Key partnerships 
Steps in the Livelihood Baseline Assessment Process
Qualitative and Participatory Tools
Conclusion