News
CDB and Caribbean Export partner on COVID response for MSMEs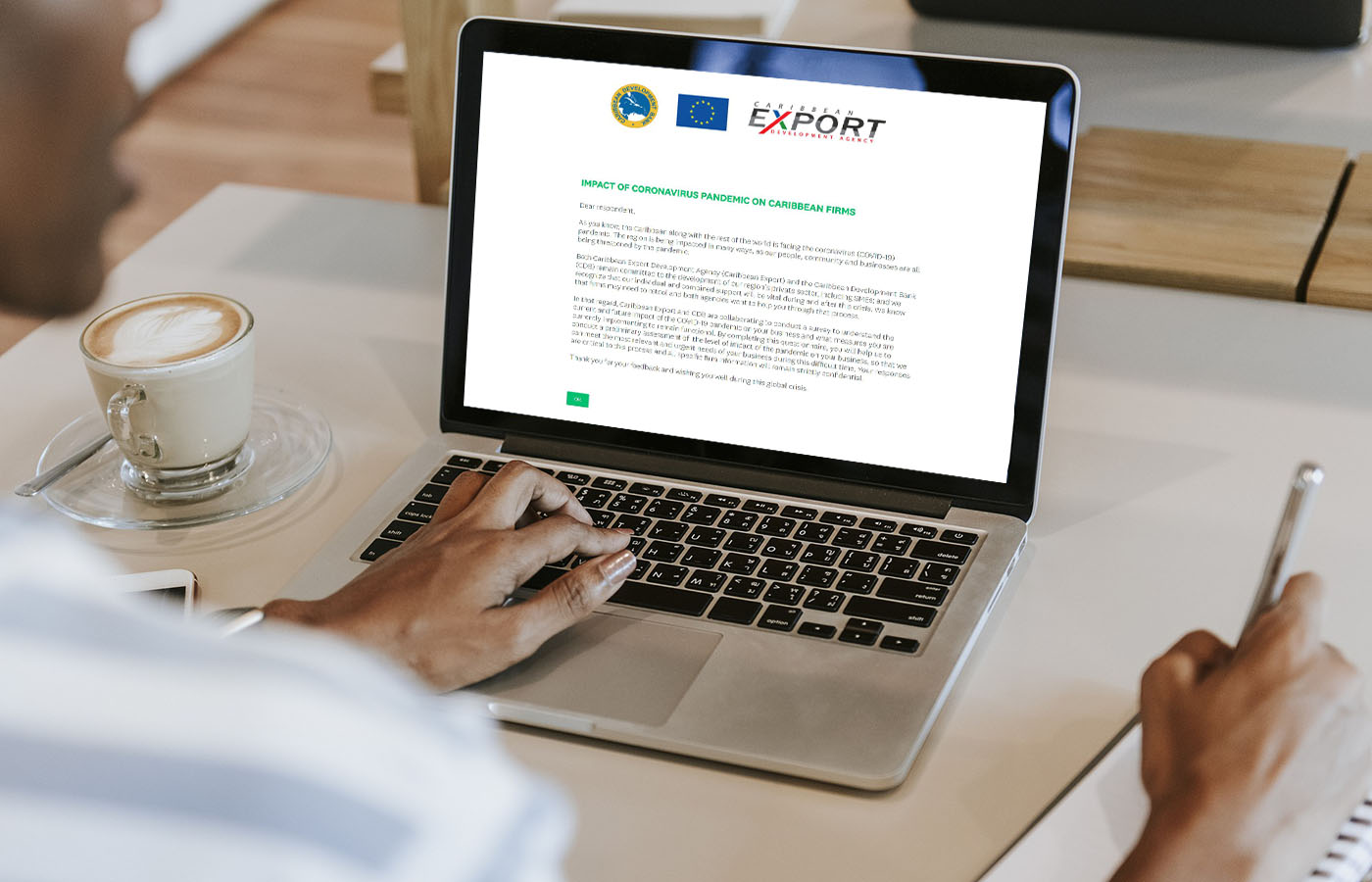 Long before the economic shock of the COVID-19 pandemic, the Caribbean Development Bank (CDB) placed priority on the micro, small and medium-sized enterprises (MSME) sector of the region.
Zamani Moodie, CDB Operations Officer (MSMEs), said that in the wake of the pandemic, that focus is even more justified, as the sector is among the most severely impacted by the health and economic crisis enveloping the world.
Moodie, who is among the team of professionals within CDB's MSME Unit, working on strengthening these enterprises and expanding their role in the economies of Borrowing Member Countries (BMCs), said intervention in the sector is necessary to preserve employment and protect vulnerable groups.
To that end, Moodie highlighted CDB's approval of a US$600,000 assistance programme as a COVID-19 emergency response mechanism, in collaboration with the Caribbean Export Development Agency (Caribbean Export) as the executing agency, as a significant development.
He highlighted Caribbean Export's well-established architecture in the issuance of grant funding which he said, made them a reliable partner for such an intervention. The maximum grant available under the programme to each MSME is US$15, 000 and the funding is available to 14 BMCs.
Dr. Damie Sinanan, Manager, Export and Competitiveness Promotion at Caribbean Export welcomed the cooperation with CDB, saying:
"We are grateful to CDB for partnering with us to provide much needed financial assistance to the private sector.  These funds are coming at a crucial time when our businesses need to invest in themselves to transform for their very survival.  We are honoured to have been entrusted with this responsibility." 
Moodie shared that CDB and Caribbean Export conducted research ahead of the mechanism's launch, which showed that almost 50 per cent of MSMEs surveyed, indicated they were forced to close physical locations as a result of COVID-19. About 45 per cent ceased production of goods and services while 80 per cent had no continuity plan.
Moodie disclosed: "Caribbean Export had the first call to MSMEs and the response was overwhelming. They had about 436 applications," he disclosed.
"We realised the urgency of providing financing and offering technical assistance. It had become even more critical given the number of businesses that ceased operations or were severely limited in the way in which they could function as a result of the COVID-19 pandemic," Moodie explained.