News Release
CDB backs Caribbean Metaverse Fashion Scope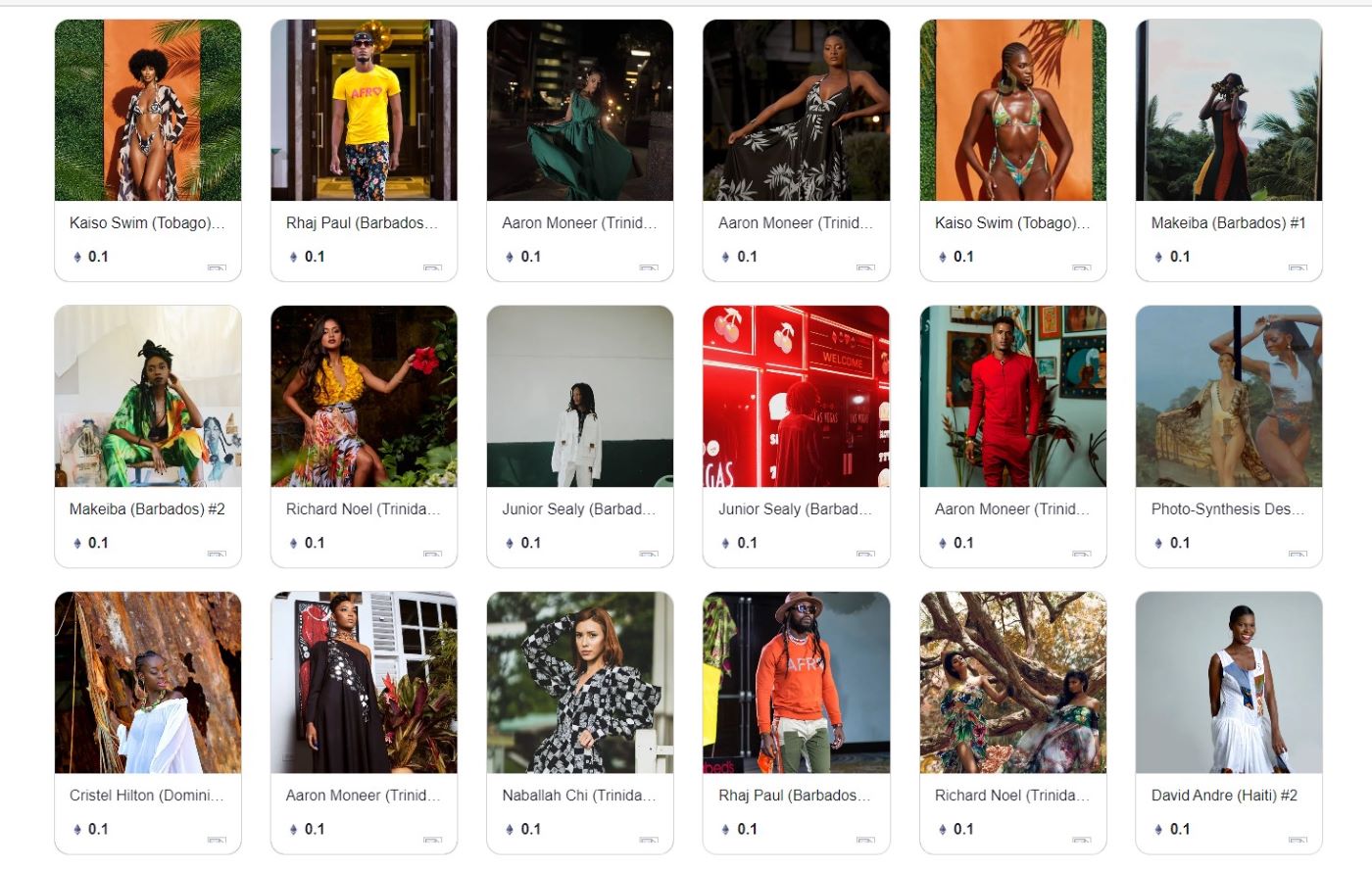 The concept of a metaverse, in which people's virtual representations operate and interact, is still being fully appreciated by most.
However, a Trinidad and Tobago-based team is preparing regional fashion designers to grab an early stake of the growing market.
Crystal Cunningham, a businesswoman who successfully pivoted between the worlds of fashion, finance, media, and entertainment, has secured the confidence of the Caribbean Development Bank (CDB) in backing her Port-of-Spain Fashion Week (POSFW) NFT Project, through the Bank's Micro, Small and Medium Enterprises (MSME) Unit.
The MSME Unit has put USD100,000 behind the innovative project that seeks to develop a NFT platform to showcase 20 fashion designers from the twin-island republic, Barbados, Haiti, Guyana and the Organisation of Eastern Caribbean States, to potential buyers of NFTs, investors and strategic partners within the value chain.
The former Miss Trinidad and Tobago World has taken her years of experience in media and banking and married them with her passion for fashion. In so doing, she has built out what was first conceptualised as an added value product at the Hilton Trinidad and Tobago, into a successful Fashion Week.
Now, her ambition is to extend the reach of POSFW with a platform for regional fashion designers to create reimagined portfolios and market their work in a virtual storefront in the metaverse where there is a growing demand for designer products.
Cunningham explained that like most business ventures undermined by the COVID-19 pandemic, POSFW was forced to pivot to the virtual modality when national shutdowns, border closures, and restrictions on movement and large assemblies became the status quo.
She also noted the severe challenge to the income earning opportunities for those in the industry during the pandemic.  The former fashion model and senior manager with FirstCaribbean International Bank was determined, however, that more could be achieved from the digital platforms.
"We have realised the substantial impact the digital production can have and while there are some costs to producing a digital event, the reach is substantially greater than the traditional fashion shows," she outlined.
Cunningham added: "We decided in 2022 we were going to continue this hybrid experience but this time, we were going to do a fashion verse experience, essentially taking fashion into the metaverse."
Cunningham highlighted the online gaming industry where gamers from around the world clash in virtual battles, as the most lucrative segment for Caribbean fashion designers.
"We have a market where youngsters from as early as five, ten and eleven-year-olds are hooked on Roadblock and Discord games where wearables for their avatars are purchased in the digital stores.
"The popular digital designs for the avatars range from hats, sunglasses, hoodies, jackets, shoes . . . and as these children grow older, this is how they see fashion," Cunningham, the executive director of POSFW explained.
A major component of the CDB-funded project with POSFW is the provision of training for 20 Caribbean designers to transform their sketches of physical garments into NFTs (non-fungible tokens).
In fact, it has been the creatives of various art forms who have reaped the most success from NFT sales.
For those who may believe that the Caribbean does not have the skill set to support such an ambitious undertaking, Cunningham cited at least three companies in Jamaica and Trinidad, and one in Barbados that have worked with international brands on projects with Decentraland, a 3D virtual world browser-based platform.
"We have the expertise  and talent in the Caribbean and we want to give them an opportunity to work with us," Cunningham added.
Commending CDB's MSME Unit for its foresight in supporting the project, she stated: "Fashion is not given the support that it deserves but it is a proven fact that our island economies are heavily driven by party and entertainment; it is a way of life for us because of our carnival cultures.
"Those carnival and festival revenues are extremely important to our ecosystem as carnival and entertainment go hand in hand with fashion and design."
She further stated: "What makes the CDB support even more significant is it comes against the backdrop of misconceptions that fashion in the Caribbean is not sustainable. However, if we were to quantify it - which is something we have failed to do adequately – it would confirm that carnival is one of our biggest exports and one of the biggest revenue earners across the Caribbean."
Cunningham also pointed to Crop Over in Barbados,  which impacts the island's visitor arrival numbers, accommodation and spend, as well as the "multiplier effect" on sectors such as retail, clothing and apparel sales, beauty, and food and beverage.
She contends that were festivals and carnivals in the Caribbean consistently and accurately measured, much more funding would be injected into the cultural and creative industries.