News
CDB, Canada, EU partner on toolkit to reduce poverty and build resilience
There is a strong correlation between gender equality and disaster resilience, and it is one that the Region is taking into account on the path to ending poverty. To improve awareness of the importance of this relationship and measure its impact on vulnerable groups in the Region, the Caribbean Development Bank is designing a toolkit, in collaboration with its borrowing member countries (BMCs).
The Enhanced Country Poverty Assessment (CPA) toolkit, financed by the Community Disaster Risk Reduction Fund, of which the Government of Canada and the European Union (EU) are donors, is scheduled to be launched in the first quarter of 2018.  It will have the capacity to measure how communities, and vulnerable groups, including women, children, and people with disabilities are affected by natural hazards and climate change impacts and assist in making recommendations to build resilience  
A 2010 United Nations report indicates that disasters lower women's life expectancy more than men's; and women and children, especially girls, are 14 times more likely to die.  Women and girls are also more likely to be victims of domestic and sexual violence in post-disaster situations.
These and other statistics demonstrating the multi-dimensional and gendered nature of poverty have been informing discussions among regional statisticians, social development practitioners and representatives from international development organisations who convened in Barbados from December 6 to 8 to participate in shaping the final stages of the toolkit prior to its implementation.
"Lessons learned from the implementation of previous CPAs, as well as new and emerging developments in poverty assessments, have suggested the need for an Enhanced CPA Programme that incorporates cutting-edge, analytical frameworks and methods," said Daniel Best, Director, Projects, CDB during the opening of the two-day workshop.
"CDB has heeded this call, and it is within such a context that the Bank's CPA Programme has been enhanced by expanding and strengthening its historical mixed methods approach to data collection and analysis, to systematically include multidimensional poverty analysis," he said. 
Collection and analysis of disaggregated data focused on gender is key to helping the region more effectively build resilience to climate impacts and in so doing, reduce poverty.  The severe impacts of Hurricanes Irma and Maria on the Region have heightened the need to make this a priority.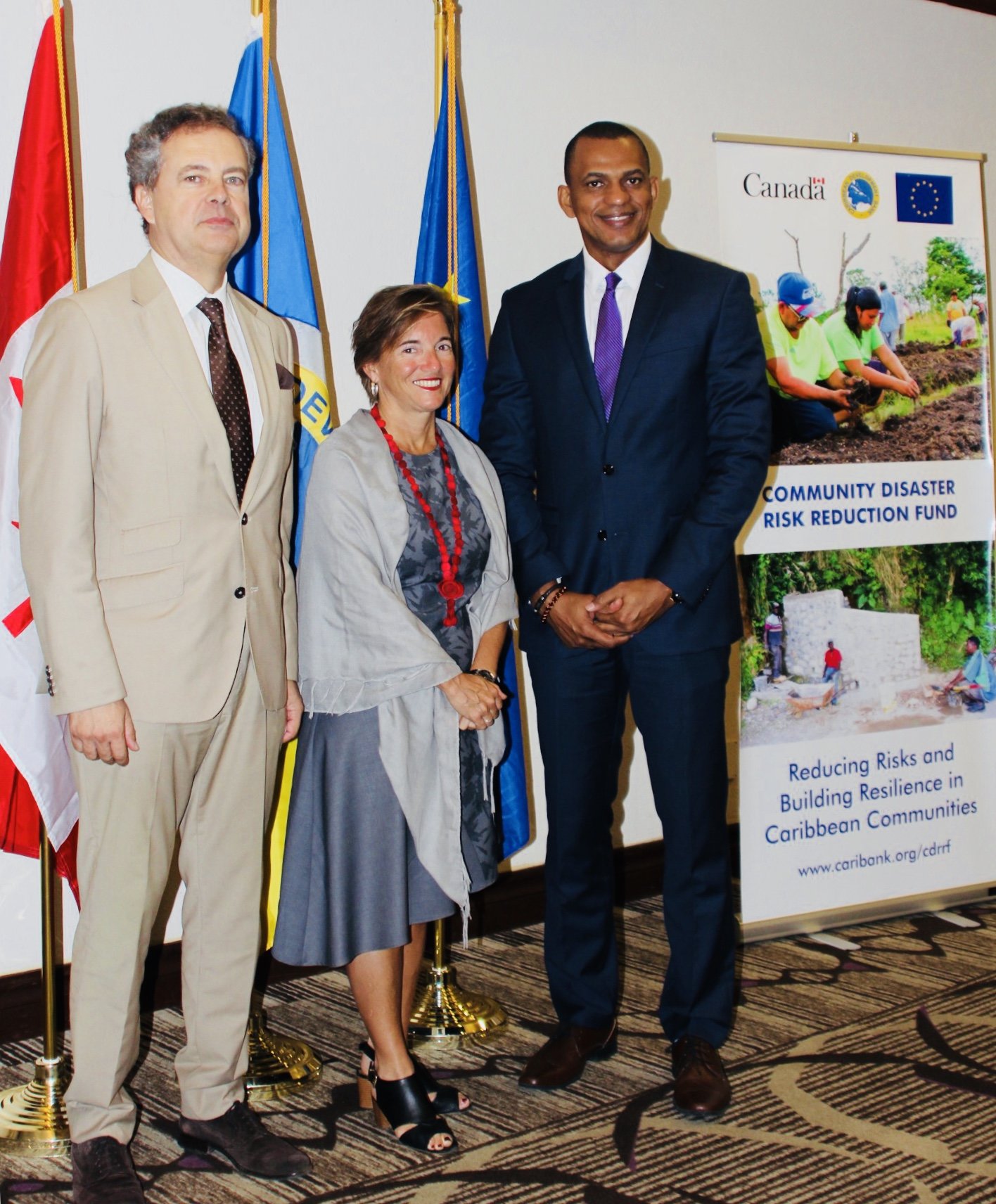 Going beyond identifying how disasters affect genders disproportionately, the enhanced CPA toolkit and its accompanying Monitoring and Reporting Framework seek to further mainstream gender equality and the inclusion of vulnerable groups in the poverty assessment process.
"Gender equality and women's empowerment needs to be further integrated into Disaster Risk Reduction Policies, plans and programmes, with a focus on identifying and eliminating barriers that limit women's and girls' ability to effectively participate as agents of change in the development of Disaster Risk Reduction policies and initiatives and benefit from them," said Her Excellency Ms. Marie Legault, High Commissioner of Canada to Barbados and the Eastern Caribbean.
Also addressing attendees at the opening, the EU joined the Government of Canada in pledging its continued commitment to the Region.
"At an operational level, we are currently designing the programmes which will implement these EU commitments to support the region to reinforce its resilience to natural disasters and climate change," said Luis Maia, Head of Cooperation, Development Cooperation Section, Delegation of the European Union to Barbados, the Eastern Caribbean States, the OECS and CARICOM/CARIFORUM.
"Targeting the most vulnerable persons, particularly women and children will be one of the major concerns, and at the core of all our support programmes," he said.