News
CDB, CARICOM seeking opportunities for greater collaboration
The Caribbean Development Bank (CDB) and the CARICOM Secretariat are seeking to deepen collaboration and better understand operations undertaken by each other in their respective member countries.
Ambassador Manorma Soeknandan, Deputy Secretary-General, CARICOM Secretariat on Wednesday met with Staff of the Operations and Corporate Services areas of the Bank during an official visit. Representatives from each institution discussed ongoing areas of cooperation, namely the CARICOM Single Market and Economy and CARICOM-EU Economic Partnership Agreement Standby Facilities.
During the meeting, both institutions agreed to develop and share matrices that highlight the major operations being undertaken by their respective organisations to facilitate a more meaningful dialogue and collaborative effort between the two Regional bodies.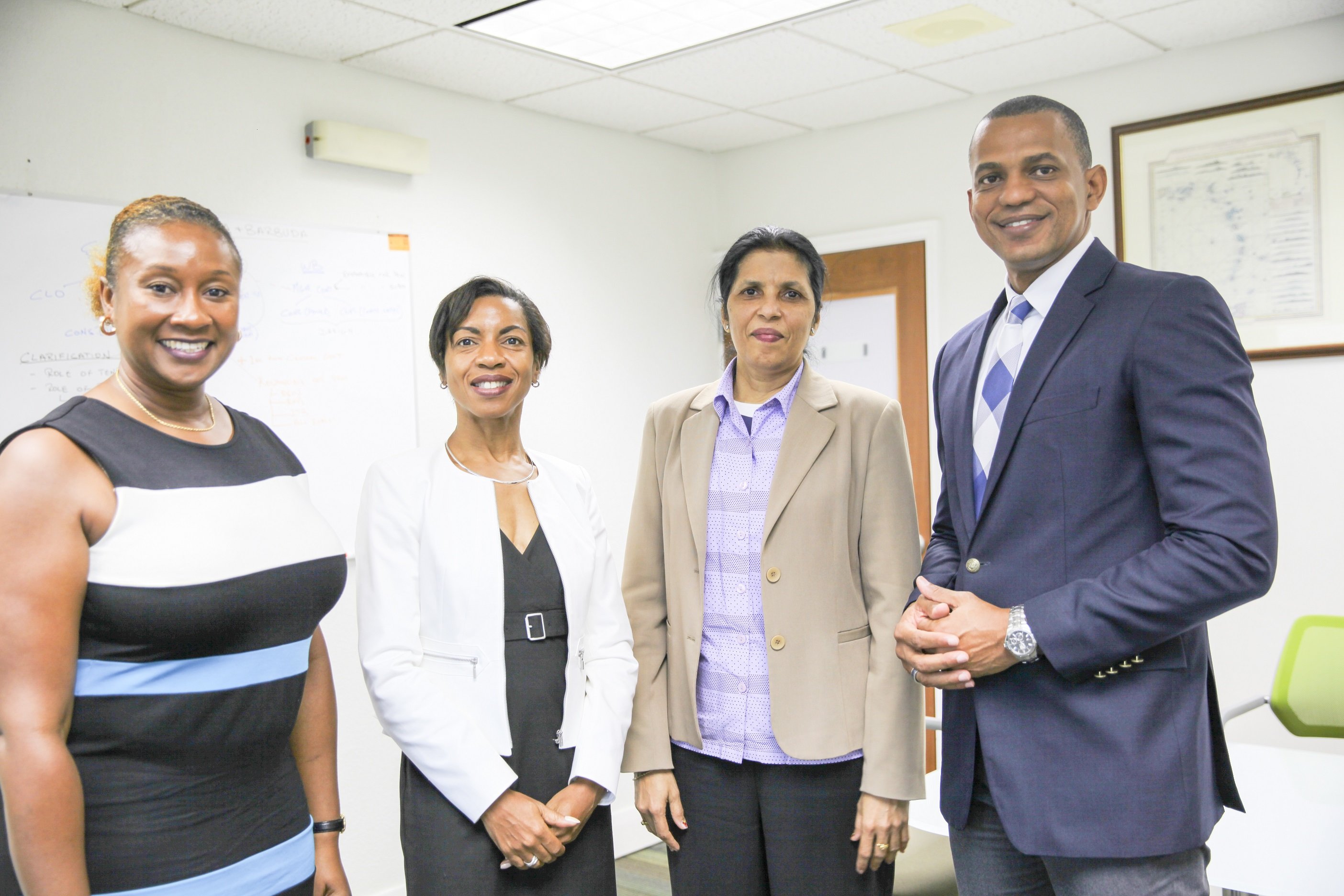 "I am particularly heartened by this, because there is a need to work far more synergistically in the way we interact with our member states," said Daniel Best, Director of Projects, CDB.
"We are also seeking to formalise the frequency of meetings between Operations staff of CDB and CARICOM, with a view to convening on a quarterly basis, where we can share information and strategies at a high level.  Outcomes would then be cascaded to our various sector specialists to better inform, wherever possible, how we interact with and support our member countries," he said.
There will be further opportunities for cooperation as CARICOM moves toward developing its 2020 to 2030 strategic plan. 
"Here again, we see possible areas of convergence," Best said.  "Many sections of the 2020 to 2030 CARICOM plan, particularly those that speak to national and regional outcomes and targets, could be of significance in the Bank's country strategy planning process and also how we approach our next strategic planning cycle."