News Release
CDB Chairman Encourages Greater Youth Focus by Regional Institutions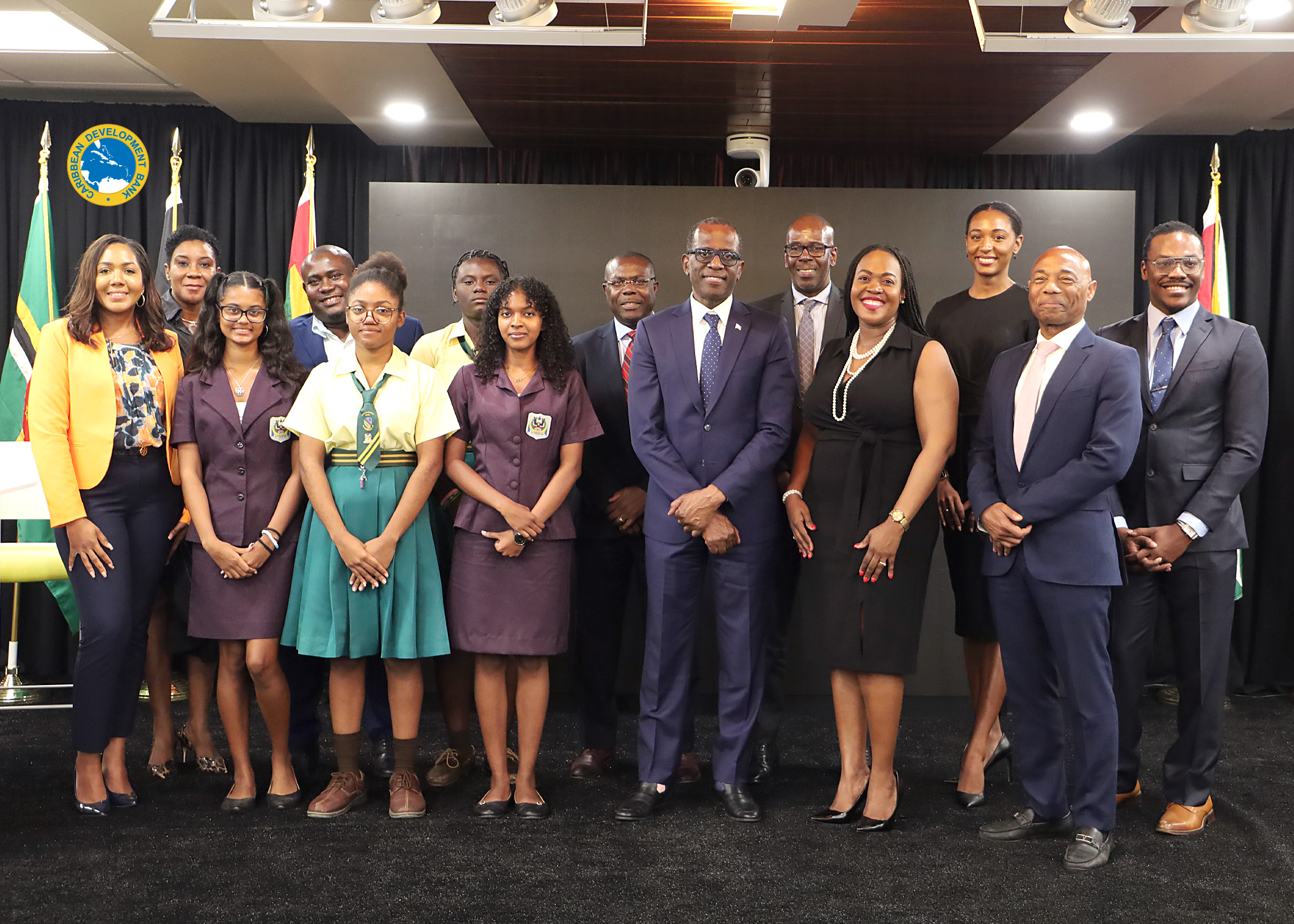 January 26, 2023, BRIDGETOWN, Barbados – "We need all regional institutions to cater to the needs of young people" says Chairman of the Board of Governors of the Caribbean Development Bank (CDB) and Prime Minister of Saint Lucia the Honourable Philip J. Pierre. Speaking at a youth focused panel discussion on January 23 at CDB Headquarters, in Barbados, the Bank's Chairman pointed out that more can be done for the region's young people. While highlighting the unrecognized contributions of the various regional organisations he indicated that "… they (the regional institutions) must focus more on people to measure their success. The impact must be how they have changed the lives of the people of the region."
The Prime Minister added "We are in a very strange situation in the Caribbean in that our population is aging, but we still have a very young population and we have to find a measure between taking care of our aging population and dealing with the needs of our younger people. This calls for innovation and for us to think outside the box."
Relaying Saint Lucia's experience he shared with the Bank's personnel local pursuits which seek to engage and empower the younger members of their society. The country has focused on the youth economy and is seeking to monetize the skills and interests of young Saint Lucians. Through various programmes the State is directing them towards entrepreneurship by providing technical support and mentorship in an unconventional way. This approach, he revealed, ensures flexibility and agility in response to the needs of fledgling business-persons creating a space in the economic structure for youth to follow their passion and utilize their talents to contribute to the economy.  
He encouraged the region's young persons, some of whom were present at the panel and shared their views, to continuously challenge and critique the system and offer solutions to accelerate changes and improvements for their benefit and that of their families and societies.
Participating in the panel discussion were Ms Rachel Skeete and Ms Sariah Boyce of Parkinson Memorial Secondary School, Ms Elizabeth Taylor and Ms Jazeera Kothdiwala of Samuel Jackman Prescod Institute of Technology as well as the Honourable Andwele Boyce, Senator (Barbados), Ms Megan Theobalds, Former CARICOM Youth Ambassador (Barbados), Ms Edith Emmanuel, Project Officer, Education Quality Improvement Project (Equip) Saint Lucia and Mr Kendell Vincent, Chair, Caribbean Regional Youth Council.
CDB's staff attended the event which examined education, mental health and opportunities for meaningful youth engagement. The engagement was facilitated as part of the Chairman's visit to CDB's Barbados offices where he met with the Bank's President Dr Hyginus "Gene" Leon and other members of the executive management team.