News
CDB, Government host historic launch for agriculture and education projects in Haiti
The Caribbean Development Bank (CDB) has held its first ever project launch workshop in Haiti, signalling a historic start to the implementation of two CDB-funded interventions. The projects, which focus on community-based agriculture and rural development, and technical and vocational education and training (TVET), were launched on July 5, 2017 at a ceremony, which CDB and Government officials attended.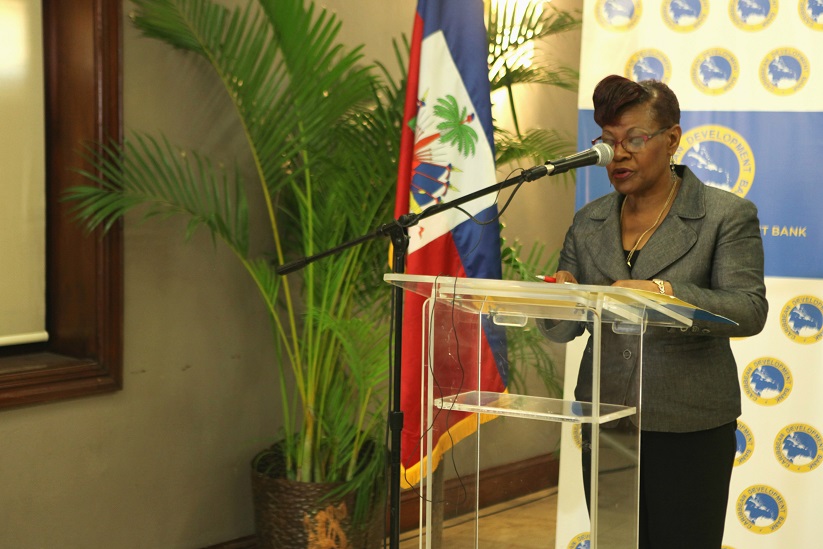 "These interventions have the potential to not only impact the lives of the direct beneficiaries, and to make a significant impact on the reduction of poverty in Haiti but to also provide lessons which inform the design and development of other such interventions across all of our Borrowing Member Countries," said Dr. Idamay Denny, Portfolio Manager, Social Sector Division, CDB.
Boosting agricultural productivity to reduce poverty
The Community-Based Agriculture and Rural Development Project, funded through a grant of USD8 million (mn), supports the efforts of the Government of Haiti to improve the output of the agriculture sector in the North West Department. It is the second poorest Department in the country, where residents depend almost exclusively on agricultural output for their food and nutrition security. However, agricultural productivity has been limited by the area's irregular rainfall patterns, and loss of land due to deforestation and poorly adapted agriculture production systems.
Under the Project, works will be completed to improve and irrigate 400 hectares of land. In addition, 2,000 stakeholders will be trained in production technology. Welthungerhilfe (WHH), which has a long history of working on the design and implementation of irrigation systems in Haiti, is co-financing the intervention.
Securing a better future for Haiti through TVET
The TVET Project II, also launched today, is being funded through a USD12.51 mn grant from CDB. In Haiti, access to TVET is limited and uneven. Students in some regions are underserved, lacking access to relevant programmes in their communities. Girls and women are especially under-represented in traditional male-dominated TVET areas. The Project aims to provide males and females with greater and equitable access to high-quality and relevant education and training. The supply of skilled and employable labour could be expanded in Haiti's key economic sectors such as construction, tourism and water.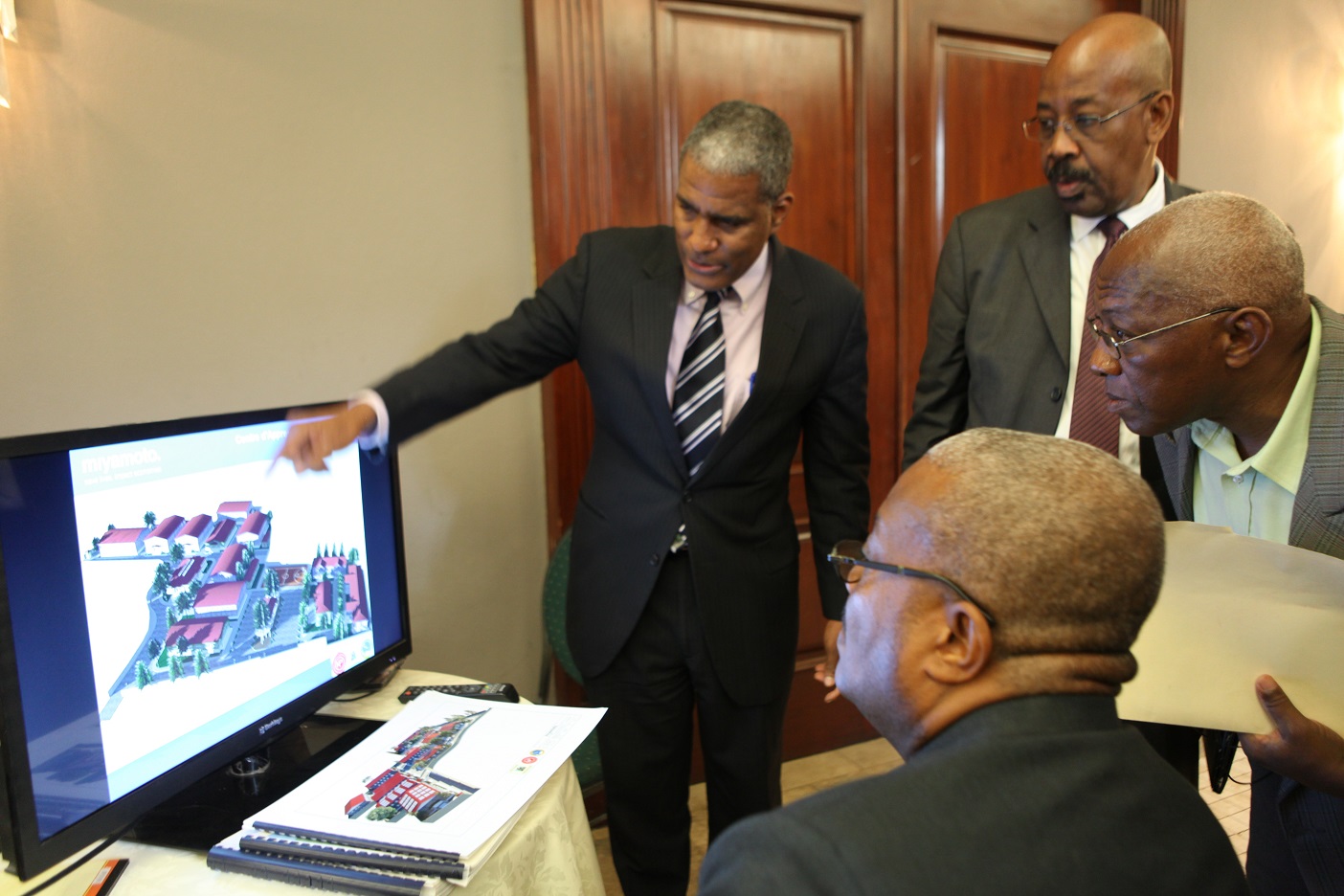 Through the Project, the St. Martin TVET Centre, completely destroyed by the 2010 earthquake, will be reconstructed. Equipment, tools and curriculum support materials will be provided for that Centre as well as one also constructed by CDB in Jacmel. It is expected that 2,700 students will benefit from improved physical classroom conditions and enhanced teacher competence; 22 classrooms and laboratories will be built or upgraded to an acceptable standard; 92 teachers will be trained; and 1,800 at-risk learners will benefit from an improved support system, including tuition waivers.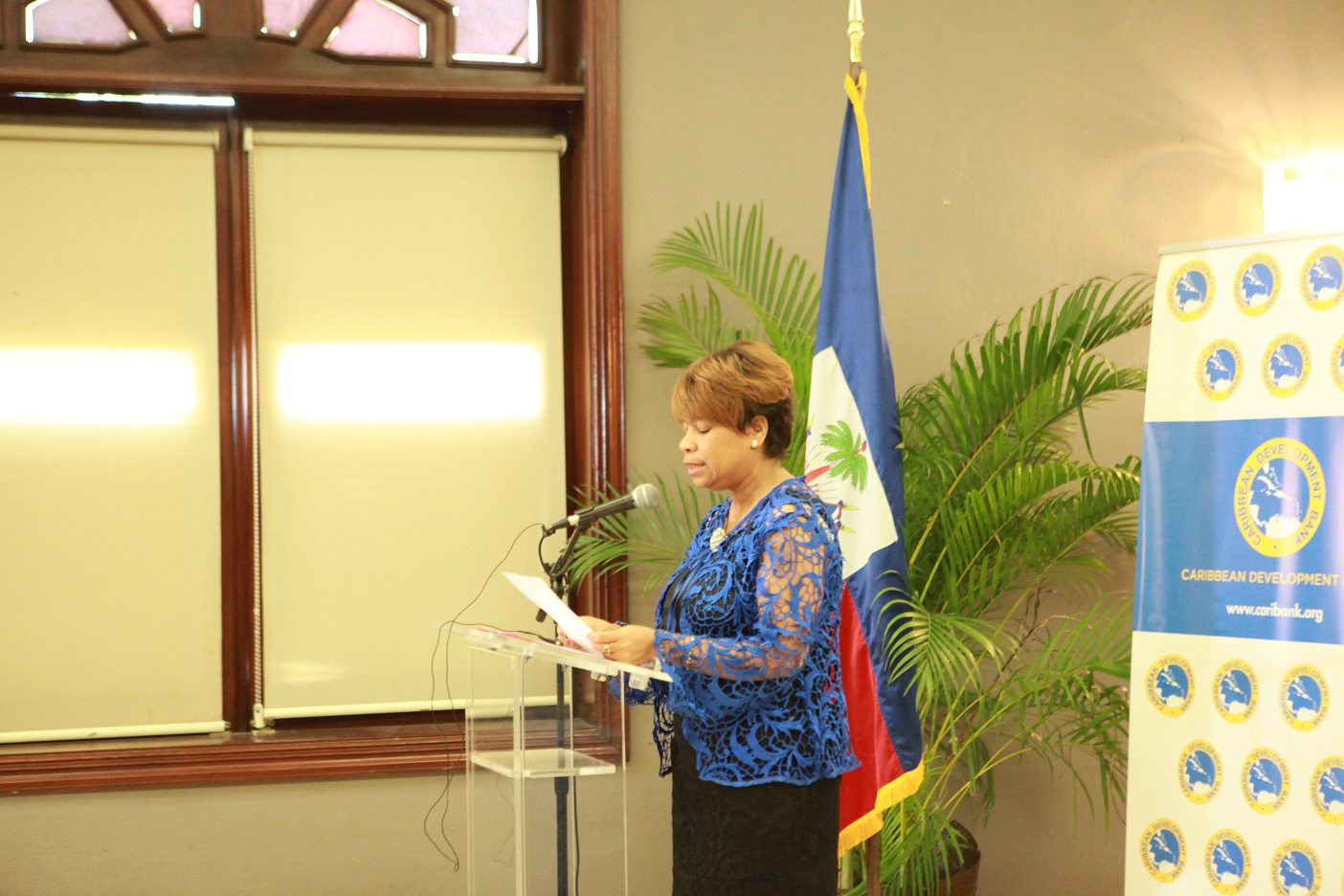 "I shall never cease repeating that professional training is a social challenge that we should all embrace wholeheartedly; for  it is not only a path to job creation and a pool of competence  for the State, but also a lever of competitiveness for businesses, a  springboard enabling youth to be gainfully employed and increasing employability for wage earners," said Mrs. Maguy Durcé, Director General, National Vocational Training Institute (INFP), who delivered remarks during the launch.
The TVET II Project will be implemented by the Ministry of National Education and Vocational Training through INFP.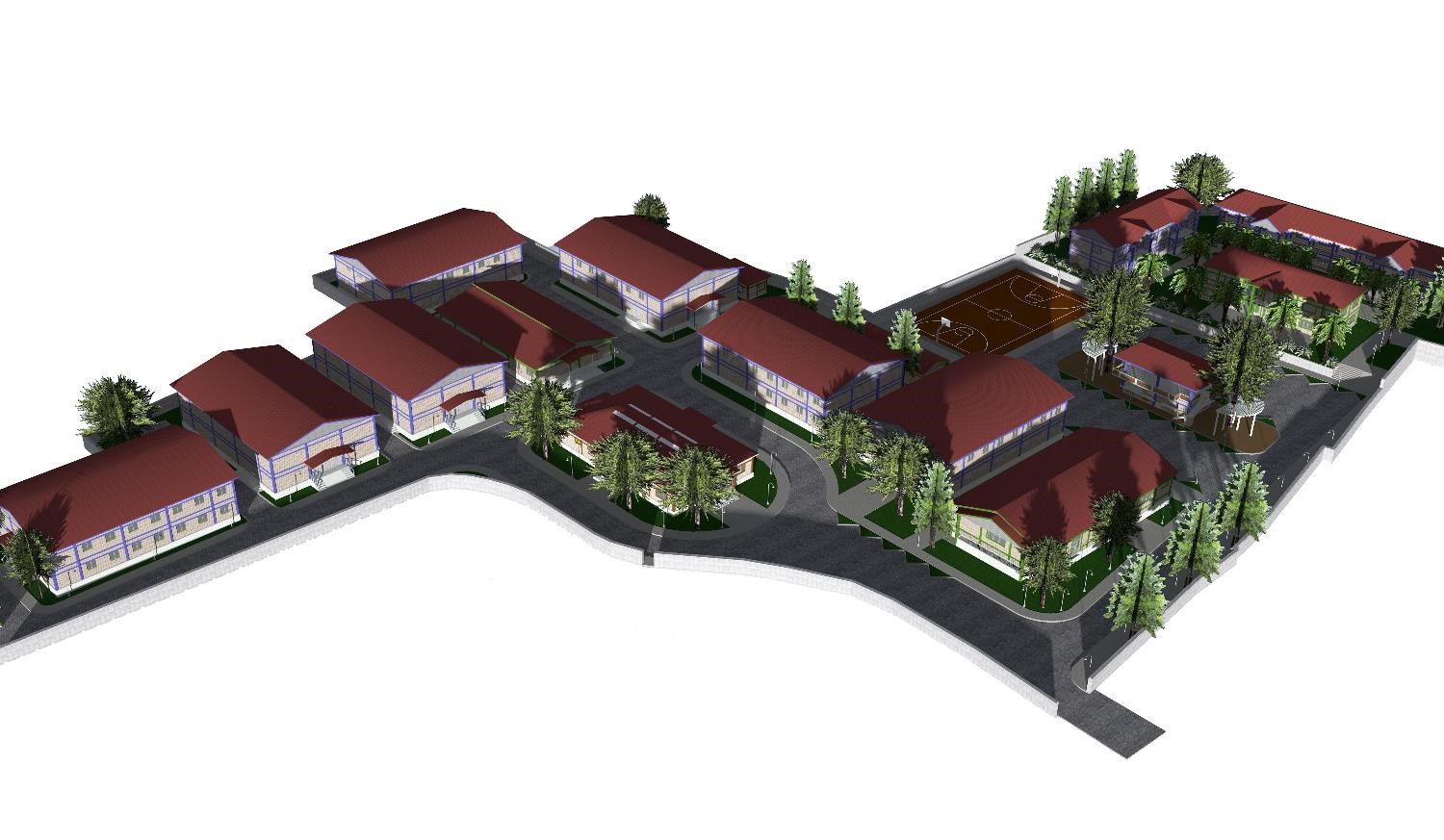 Following the ceremony, CDB hosted a workshop during which Bank staff made presentations to participants to familiarise them with actions needed for effective and efficient implementation of the Projects. Training will continue on July 6.