News
CDB introduces Cultural and Creative Industries Innovation Fund to regional practitioners at CARIFESTA XIII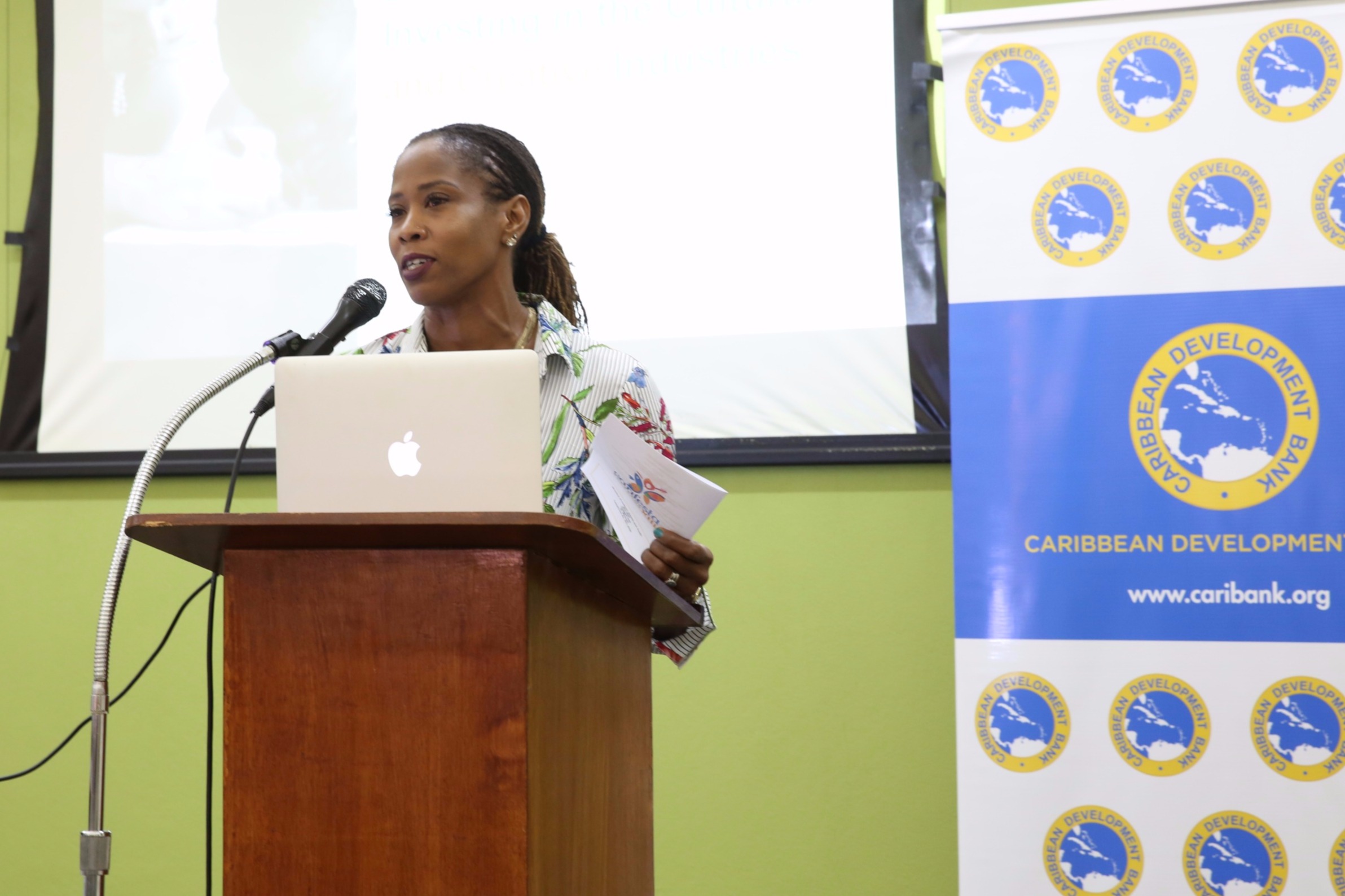 Building on the recent announcement of its provision of initial capitalisation for the Cultural and Creative Industries Innovation Fund (CIIF), the Caribbean Development Bank (CDB) recently introduced the CIIF to approximately 100 cultural practitioners, policymakers and academics from across the Caribbean. The occasion was the Cultural Policy and Intellectual Property Rights Workshop, held as part of CARIFESTA XIII in Barbados on Sunday August 20, 2017, sponsored by CDB.
Lisa Harding, Investment Officer, Private Sector Development Unit, CDB, noted that the CIIF was developed to support an enabling environment for the development of the cultural industries sector, and could make the cost of doing business more affordable for Regional cultural practitioners. 
"This Fund is born out of the fact that we recognise there's a void in the financing ecosystem. There are gaps, especially in grant funding for creative industry entrepreneurs and stakeholders in general. We consulted with several stakeholders to come up with a model that we believe will help to support the sector. The areas which the Fund will cover are music, audio-visual, film, animation and gaming, fashion and design and festivals and carnivals," said Harding. 
The CIIF will support the development of the creative industries sector, and encourage innovation, job creation and improved enterprise sustainability by providing grants and technical assistance to governments, business support organisations and academia that support the creative industries sector. It will also provide funding to creative and cultural entrepreneurs and micro, small and medium enterprises (MSMEs).
During the Workshop, attendees discussed the development of the cultural industries in the Caribbean, and the role of policy in shaping this development.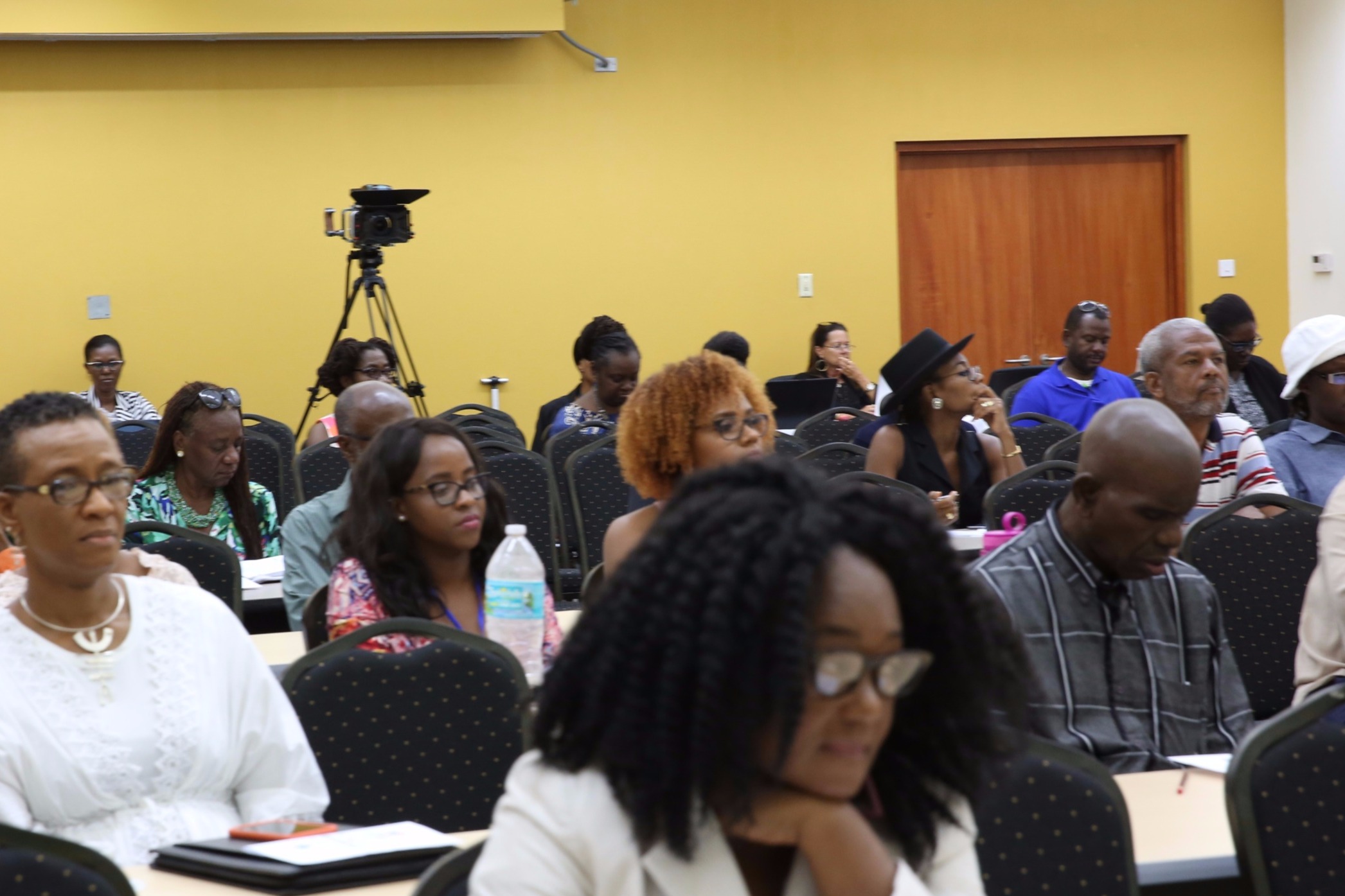 "A cultural policy must be central to national development. It should play a key role in all sector policies, because culture shapes how we respond to the land, how we see the environment, how we respond to each other and how we approach industry and excellence…Culture in the 21st century demands, without apology, a new type of policymaker. The digital environment which has presented both challenges and opportunities requires that policymakers are at the pulse of these developments, that legislation is frequently updated," said Dr. Donna Greene, Director of Cultural Policy and Research (Ag), Ministry of Culture, Sports and Youth, Barbados. 
The Cultural Policy and Intellectual Property Rights Workshop took place at the University of the West Indies Cave Hill Campus. CARIFESTA XIII is being held in Barbados from August 19-27, 2017, under the theme 'Asserting Our Culture, Celebrating OurSelves'. Over 23 Caribbean and Latin America nations are showcasing a wide array of cultural disciplines, including film, music, theatre and dance and traditional culinary arts, as part of the regional event.