News
CDB Partners with UWItv to promote new EU Standby Facility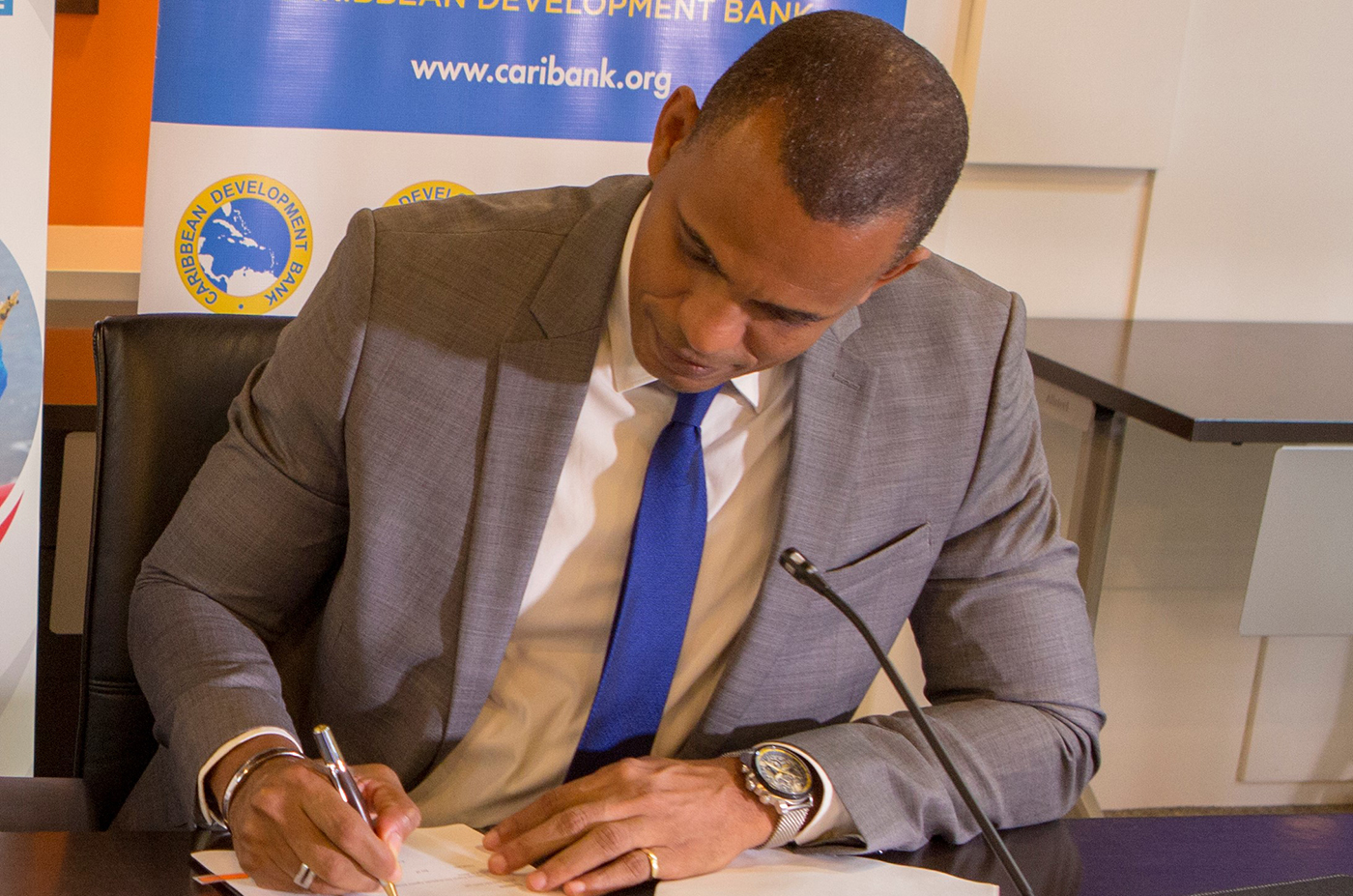 Regional citizens will soon have access to educational and promotional products on trade, co-operation and regional integration developed by UWItv on behalf of the Caribbean Development Bank (CDB).
This follows the signing of an agreement between CDB and The University of the West Indies (UWI) which authorises UWItv, the university's public education and information asset, to provide production and multimedia support to the Bank's Standby Facility.  
Over the next two years, UWItv will produce and broadcast content generated from CDB's regional co-operation and integration focused projects in 15 CARIFORUM[i] countries supported by the CARIFORUM-European Union Economic Partnership Agreement (EPA) and the CARICOM Single Market and Economy (CSME) Standby Facility for Capacity Building. The facility is funded by the 11th European Development Fund (EDF).
"CDB is pleased to deepen its collaboration with The UWI," said Daniel Best, Director, Projects Department at CDB.
"This arrangement offers an opportunity to showcase the critical support being provided by the Bank under the EU Standby Facility to strengthen trade and promote regionalism in areas such as agriculture exports, standards and port infrastructure. Trade fuels development and this engagement will allow us to demonstrate its impact on a regional platform in a manner that is easily understood and accessible."
According to Luis Maia, Head of Cooperation at the Delegation of European Union to Barbados, the agreement which took effect in August 2020, ensures the promotion of a strategic regional project which fosters co-operation, strengthens institutions and builds capacity.
He noted that "this is a critical element of the EU's support to the development of the CSME and for the Caribbean region to take advantage of the trade benefits presented under the EPA."
UWItv's Managing Director Janet Caroo, welcomed the opportunity to collaborate with CDB, which has over the years provided funding and other support to the multimedia agency. This undertaking allows UWItv to demonstrate some innovative multimedia products by providing coverage to various regional projects supported by the EU Standby Facility.
According to Caroo, "since its inception in December 2016, UWItv has been committed to serving the public education needs of the Caribbean. We've nurtured a one-of-a-kind platform and we are pleased to leverage and extend our capacity in video, audio and live streaming production and support services to our wider Caribbean community through this partnership with CDB."
The Standby Facility is a EUR 8.75 million resource managed by the CDB. The Facility offers opportunities to 15 Caribbean countries to grow trade, deepen integration and economic involvement, and increase competitiveness, market access and exports by implementing targeted projects in thematic areas.