News
CDB teams up with cultural industries stakeholders for CATALYST
CATALYST, an ideas lab at the University of the West Indies (UWI) St. Augustine Campus in Trinidad and Tobago, concluded on Friday, June 15, with the intended outcome of achieving greater harmony among key players in the Region's cultural industries sector.
The British Council, in partnership with UWI and the European Union, hosted the workshop from June 13 to 15, under the theme "Harmonising Action in the Caribbean Creative Ecology".
"It is envisaged that CATALYST will provide an opportunity to get high-level decision-makers, funders and creatives in the same space to discuss how funding and technical assistance actually affect their work in the creative ecology," said Dr. Suzanne Burke, Lecturer in Cultural Studies, UWI at St. Augustine.
"This information will then be used to hone a more coordinated, inclusive, evidence-based approach to the sector's development," she said.
The Caribbean Community, the Caribbean Development Bank (CDB), the British Council, the European Union and national governments are among key players in the sector expected to benefit from this approach, which will assist them with identifying and eliminating overlaps and gaps in their activities.
"It is extremely important in fora such as these, to capture the views of cultural and creative practitioners, including their analysis of the efficiency of international donor agencies, such as CDB," Lisa Harding, Coordinator, MSME Development, CDB told workshop participants.
"The input shared will certainly assist the Bank with tailoring our offerings to better meet our clients' needs," she said.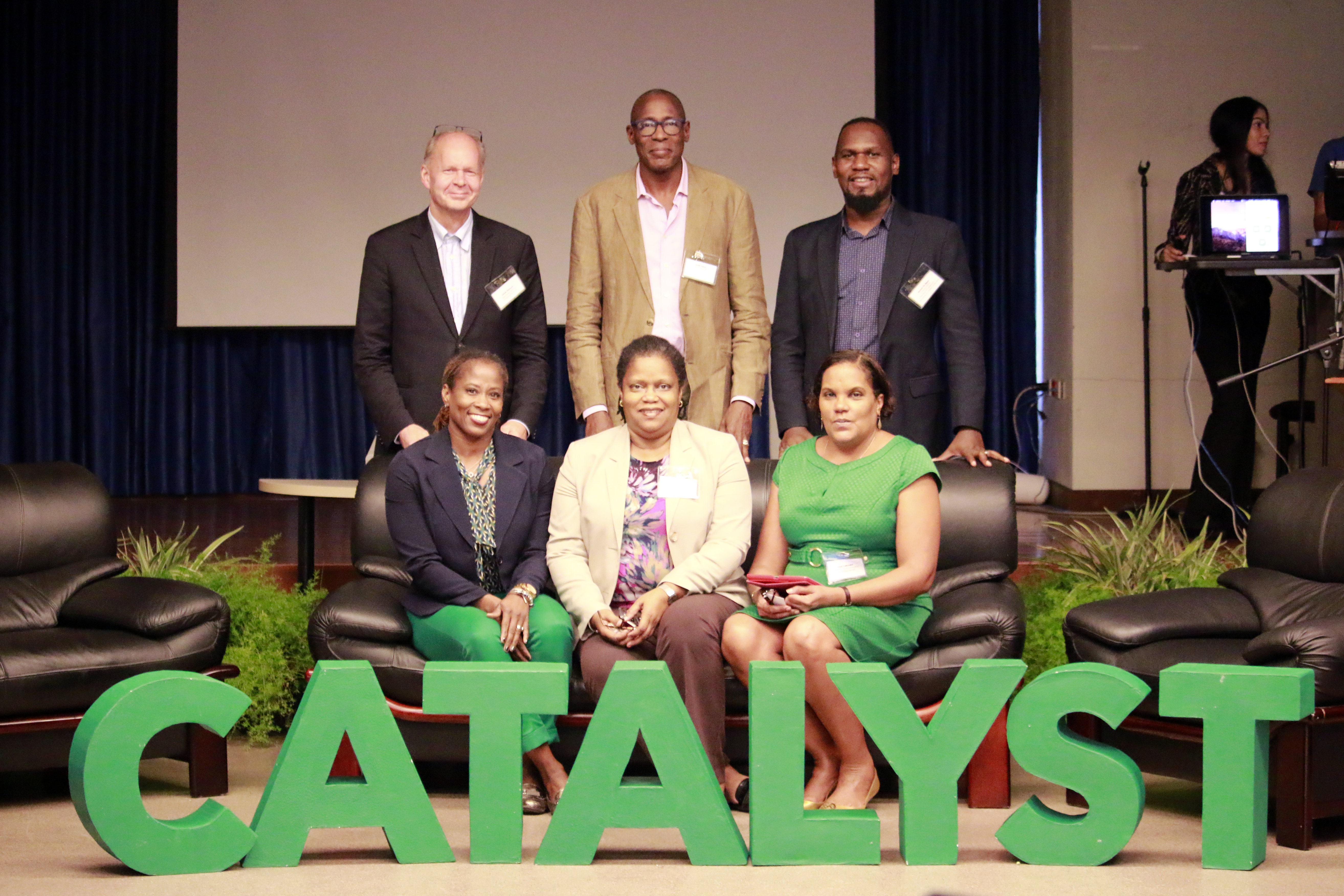 Forty-five industry stakeholders, including creative practitioners, festival organisers, academics, representatives from donor agencies, and independent consultants attended the workshop.
Dr. Marina Salandy Brown, founding Director, Bocas Literary Festival, Trinidad and Tobago said the labs have given her a renewed sense of hope.
"Moving forward in this industry can often be a battle, and it's quite disconcerting when you feel as if you are battling alone.  But being here, amongst my peers, reminds me that we are never alone.  Bringing together key industry players from around the region enables an environment focused on outputs and development," she said.  "This ideas lab has therefore made me feel uplifted and rejuvenated with the resolve to carry on."
Stakeholders discussed a number of themes at the sessions, including addressing cultural policy issues in the Caribbean and contributing to better working values; analysing strategies in the field of culture; evaluating grant strategies in the field of cultural cooperation; identifying the transformation of the paradigms of cultural policy; and stimulating dialogue between the cultural and funding sector.