News
CDB, World Bank partner to increase disaster resilience through improved procurement
Acting on lessons learned from a devastating 2017 Atlantic Hurricane Season, the Caribbean Development Bank (CDB) and the World Bank are partnering with governments of countries in the Region to harness public procurement to improve disaster preparedness and response.
A recent World Bank study found that disasters impact gross domestic product in developing states, at a rate 20 times higher than in industrialised nations, causing greater disruption and severe consequences for vulnerable members of society.
"At the heart of the issue, is the management of the procurement and contracting process within the public sector," Cheryl Dixon, Coordinator, Environmental Sustainability Unit, CDB told regional procurement and emergency response officials attending a Procurement in Emergency Situations workshop at the Bank on June 4 and 5.
With natural hazards increasing in frequency and intensity, Dixon stressed the importance of a greater understanding of why procurement under these conditions is unique, adding that too often, public procurement frameworks and systems do not give sufficient attention to procurement in the context of disasters.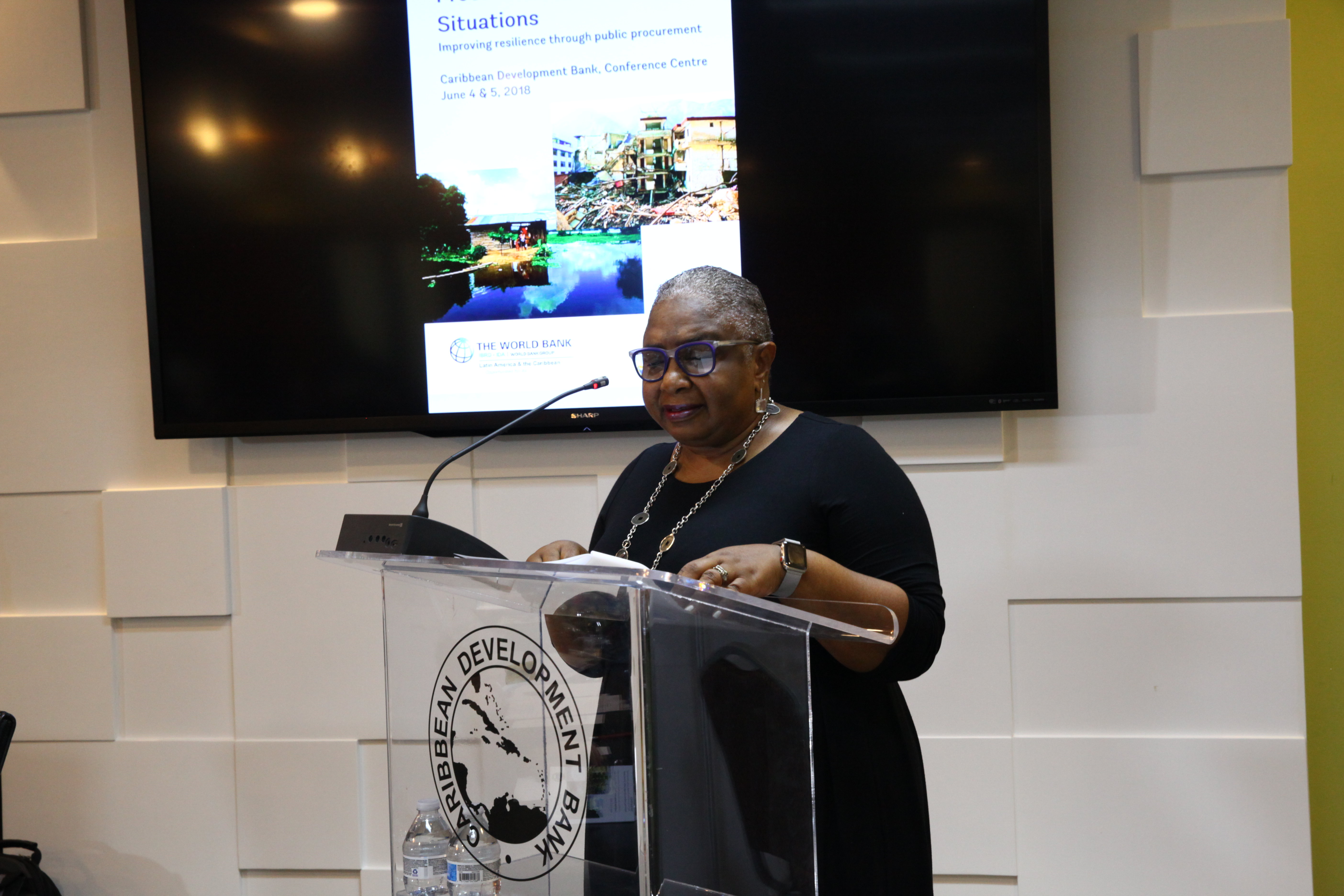 "Procurement to prepare for and respond to natural disasters is an area of specialism within the broader public procurement field," she said. "Systems that fail to respond effectively during and after disasters can have long-term negative impacts on the recovery and resilience of societies," Dixon added.
During his presentation to workshop participants, Joao Veiga Malta, Practice Manager, the World Bank Group, emphasized the need for procuring entities to have flexibility in how they procure goods, works and services required for disaster response.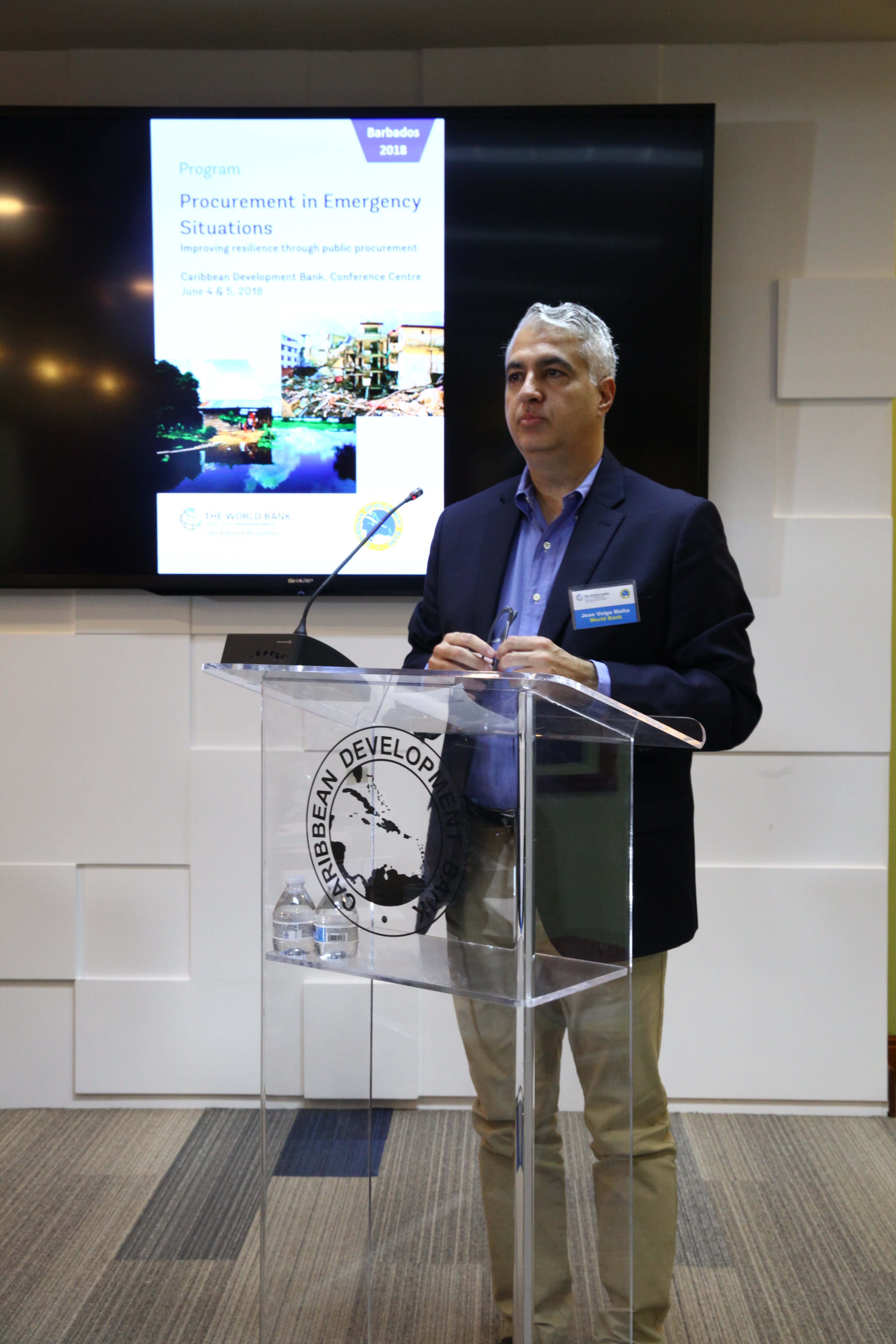 They should be permitted to forego routine procurement procedures in favour of faster, more flexible procedures, while ensuring that maintaining accountability and transparency remains a priority, he shared.
The recently concluded workshop was designed highlight global best practices in emergency procurement, and help to identify those which could be considered for adoption in the Caribbean context.  The sessions also addressed issues affecting the procurement process during and after natural disasters in the Region, including:
insufficient analysis of key needs in the event of a disaster, and market ability to meet those needs;
lack of appropriate considerations in procurement legal and regulatory frameworks for disaster scenarios;
the absence of rapid contracting mechanisms to facilitate more timely recovery responses and value for money; and
insufficiently robust contract management.
Approximately 55 representatives from the Caribbean Forum, the Caribbean Community, the Organisation of Eastern Caribbean States, the Department for International Development, the Pan American Health Organization and the Inter-American Development Bank attended the two-day workshop.