News
CDB's urban sector policy to assist with coordinated approach to planning
In the Caribbean, approximately 66 percent of the population reside in urban areas, ranging from 30 percent in Antigua and Barbuda to 84 percent in the Bahamas. The urban sector is a key contributor to economic growth, as cities and towns are hubs for jobs, educational and health facilities and transportation. Recognising the need for a coordinated approach to urban planning, the Caribbean Development Bank (CDB), is developing an Urban Sector Strategy Policy and Operational Guidelines to guide future investment in this sector.
As part of the policy development process, CDB hosted a workshop for representatives from Regional government departments and agencies with a stake in urban development. Speaking at the opening of the workshop, Director of Projects at CDB, Daniel Best, noted that the new Urban Sector Policy is geared towards helping Caribbean countries achieve Sustainable Development Goal (SDG) 11.
"All of the world's countries, including all of our Borrowing Member Countries, have formally committed to achieve the SDGs by 2030. For urban areas, this goal is expressed by SDG 11 and its components, which aim to "make cities inclusive, safe, resilient and sustainable". The urban policies elaborated in our Urban Sector Policy Strategy and Operational Guidelines are geared to achieving the objectives in this new approach."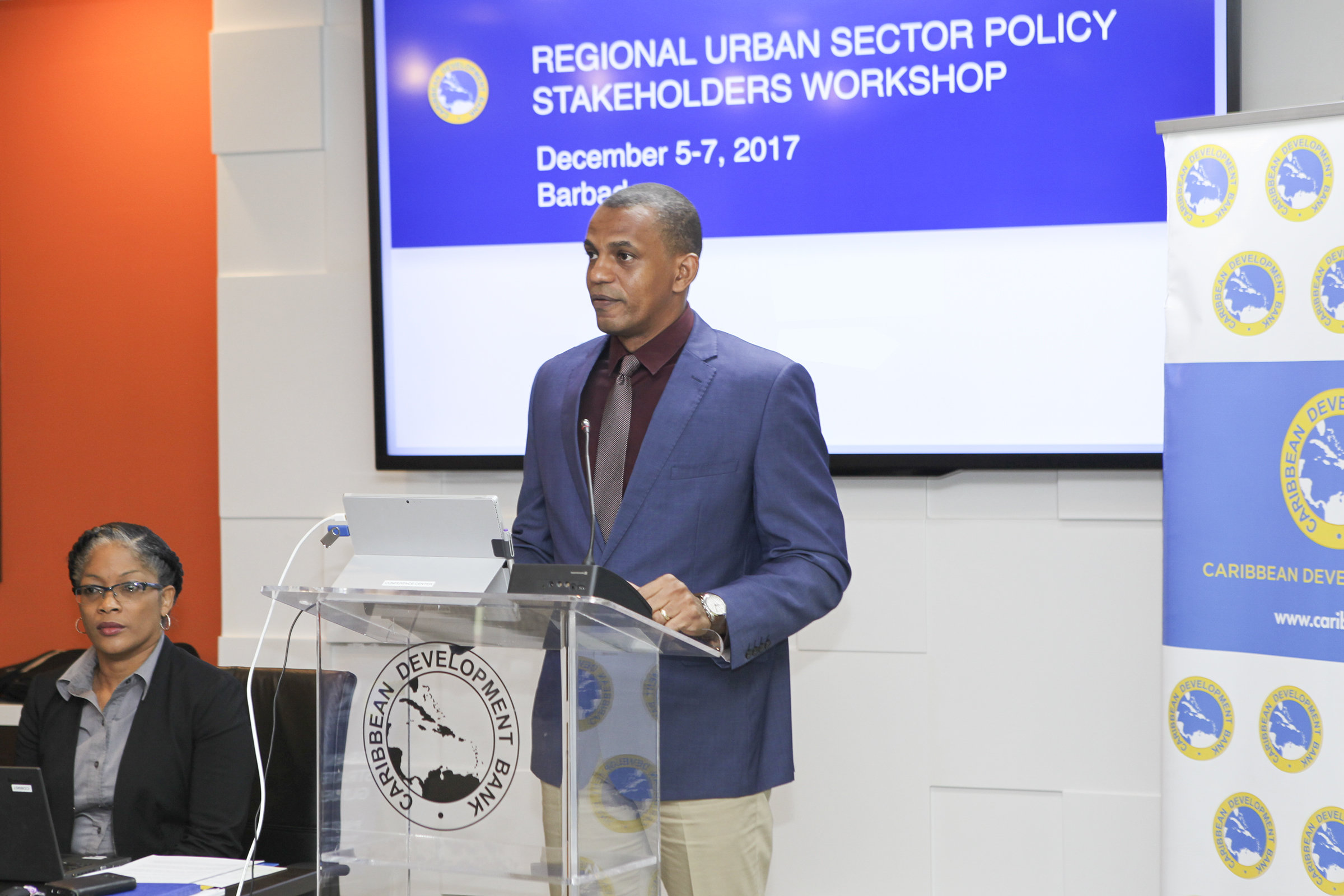 Best noted however, that this will require a coordinated approach from all government agencies.
"Experience has shown that the complex challenges facing cities today can no longer be solved by applying sectoral policies that do not take the broader spatial and economic impacts of their application into account. Urban policy has evolved from focusing on sectoral programs, special initiatives and individual time-limited projects to a more collaborative, integrative and forward looking approach that treats urban development in a more holistic manner. Under this new policy approach, the coordination of sectoral projects and their impacts on urban development must be considered," said Mr. Best.
The workshop, which took place from December 5 to 7 in Barbados, was the second consultative seminar held for CDB's Borrowing Member Countries this year. The previous meeting took place in March. At that event, stakeholders identified five key considerations for the development of the Region's urban sector, namely: strategic vision; access to data; increased urban-planning capacity; improved climate resilience; and social and cultural inclusion. These considerations will be taken into account in the development of the final Policy, which is expected to be completed by mid-2018.