News
Planting a seed to shape the future of agri-business in Belize
For over 185 students in Belize's Corozal District, an opportunity to test their green thumbs is creating a great deal of excitement.  A new state-of-the-art greenhouse constructed at the Escuela Secundaria Técnica México (ESTM) High School will be used to help students pursue increasing opportunities in the agri-business sector. It is part of a USD512,000 enhancement project funded by the Caribbean Development Bank (CDB).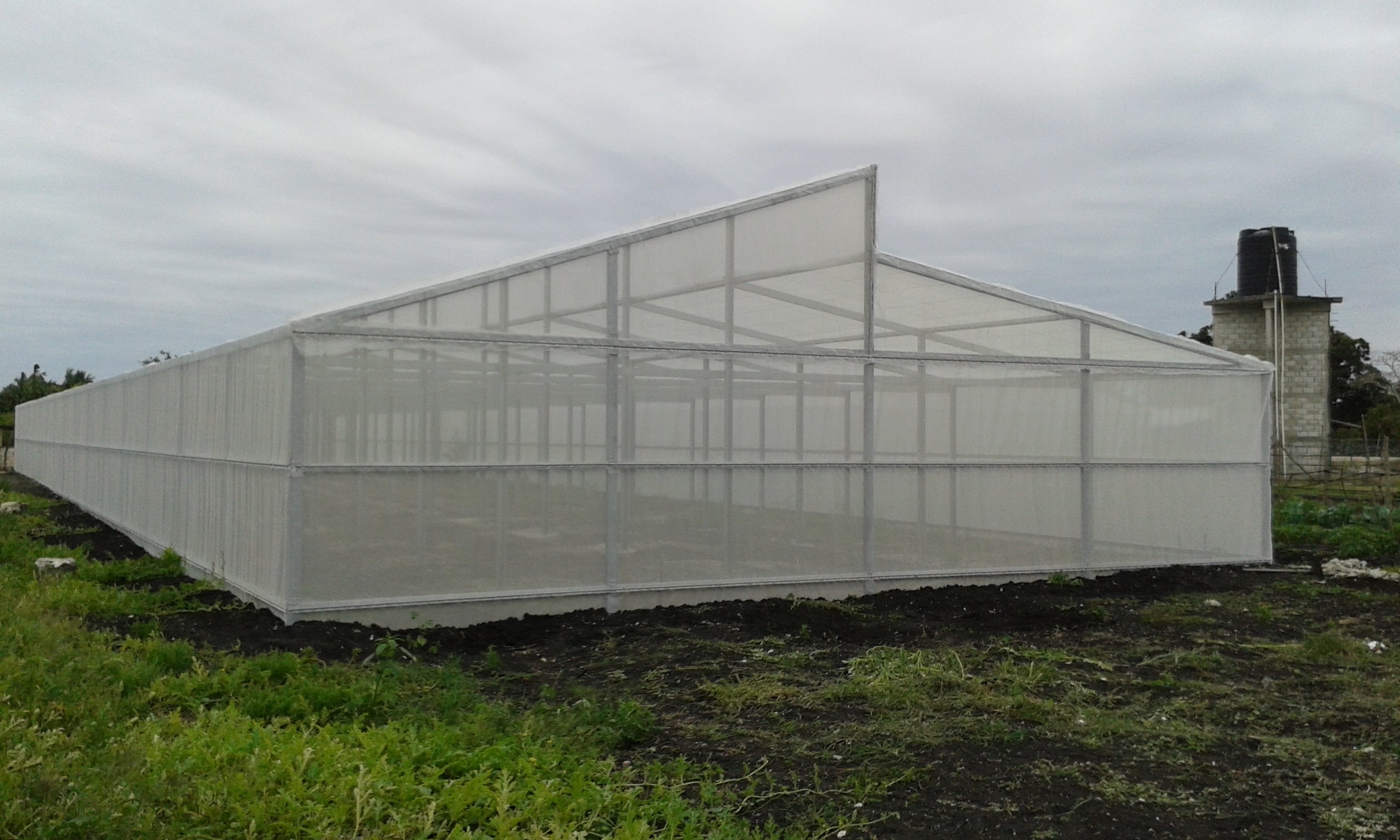 "There was a time when agriculture was viewed globally as uneducated non-professional industry, but not anymore. Rich is the country that can feed itself, and the modernisation of the industry, with technology, climate-smart initiatives and sustainable practices make agriculture exciting," said Velma Godoy, District Education Manager.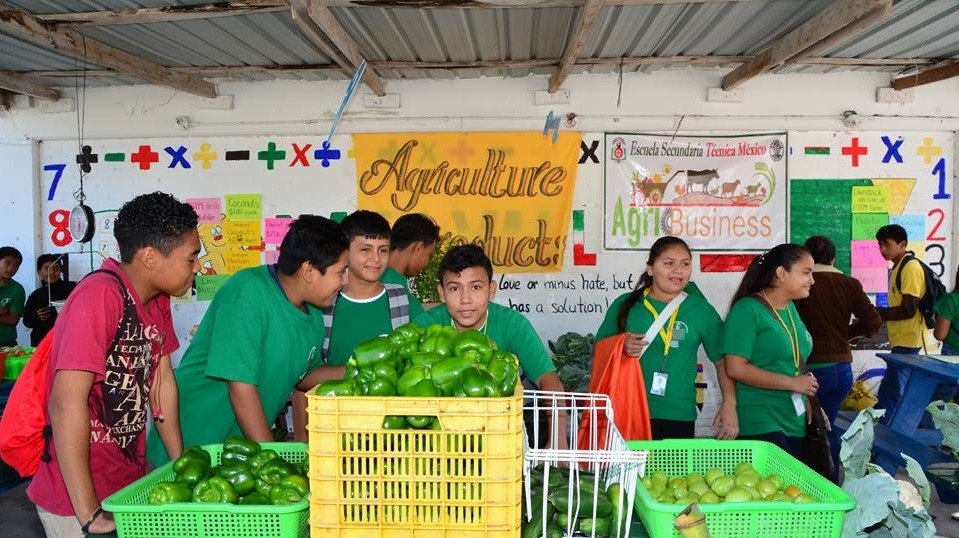 "The industry employs over one-third of Belize's labour force and contributes significantly to our food security, so it's integral to our economy.  This greenhouse is therefore greatly appreciated," she said.  "With it, we intend to equip our students with the skills needed to pursue entrepreneurial and other exciting opportunities developing within the agricultural sector."
The greenhouse is part of an expansion and enhancement project designed to eliminate overcrowding at ESTM, and is in keeping with the Government of Belize's focus on education as critical to the country's social, economic, cultural, environmental and political development.  The Government, along with the school community, provided counterpart funding for the expansion, one of 10 enhancement projects planned for schools across Belize under the seventh and eighth cycles of CDB's Basic Needs Trust Fund (BNTF).
"Increasing opportunities for quality education across the Region remains a primary focus of the Bank.  It's vital if the Caribbean is to succeed at meeting poverty reduction development targets," said George Yearwood, Acting Portfolio Manager, BNTF, CDB.
"The Government of Belize, has demonstrated its commitment to this process by investing heavily in the country's schools, and BNTF is proud to partner in this process of ensuring all Belizeans, through education, have access to the tools required to succeed," he said.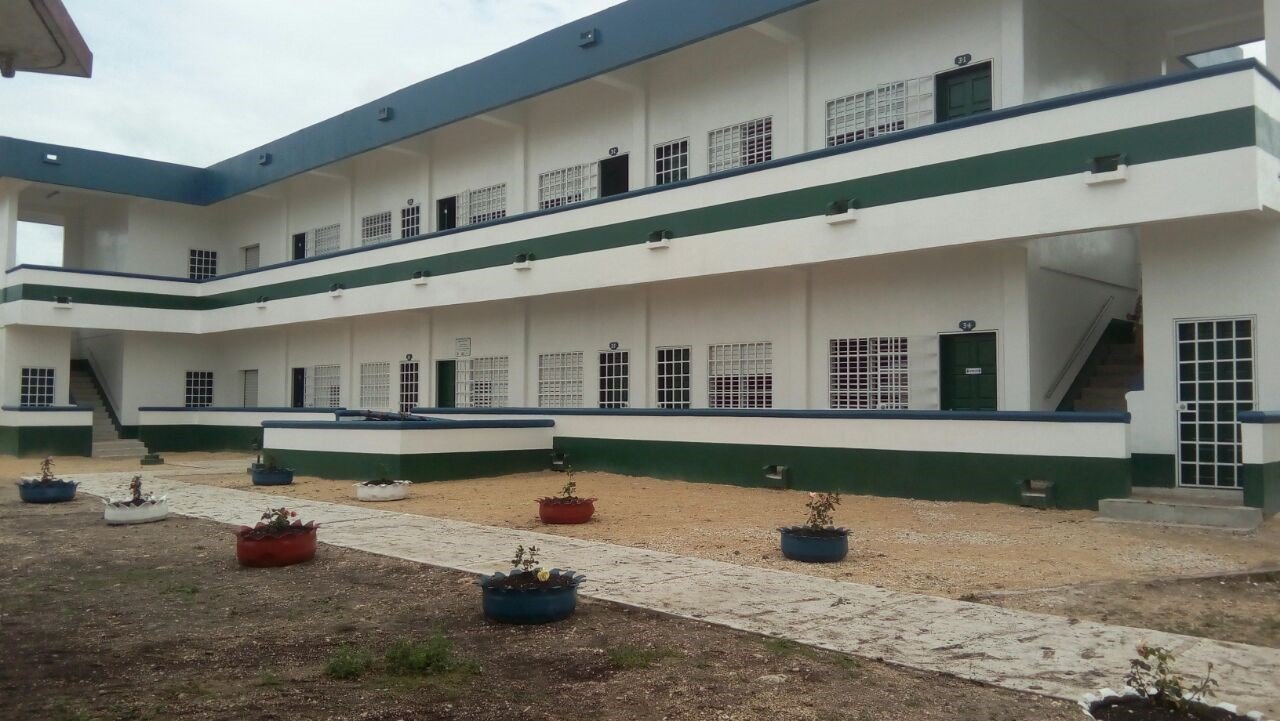 The new two-storey school building opened officially at ESTM on January 19, 2018, with six classrooms, administrative spaces, student and teacher lavatories, and access for the disabled.  Students of Chemistry, Biology and Physics are also now enjoying state-of-the-art laboratories, and ESTM teachers hope these tools will give their students a competitive edge as they prepare for Caribbean Secondary Education Certificate (CSEC) exams, which final year students commence in April.
Belize's Social Investment Fund (BSIF), an implementing government agency, collaborated with BNTF and the Ministry of Education, Youth, Sports and Culture to complete the ESTM High School project.
BNTF has, for almost four decades, impacted over 3,000,000 people in participating countries, through its contributions to poverty reduction in targeted communities, by providing infrastructure and livelihood enhancement services.  The Programme supports a socially inclusive development process that empowers the poor and vulnerable.