News
Stay connected with CDB's 48th Annual Meeting online
Information about the Caribbean Development Bank's (CDB) 48th Annual Meeting of the Board of Governors is now only a click or tap away. The dedicated Annual Meeting website, bog.caribank.org, and the complementing mobile app have been launched.
The website provides a quick guide to the Meeting. Visitors can browse and download content, including publications, articles, photos, videos and presentations shared during the meeting, and statements by the Bank's Governors.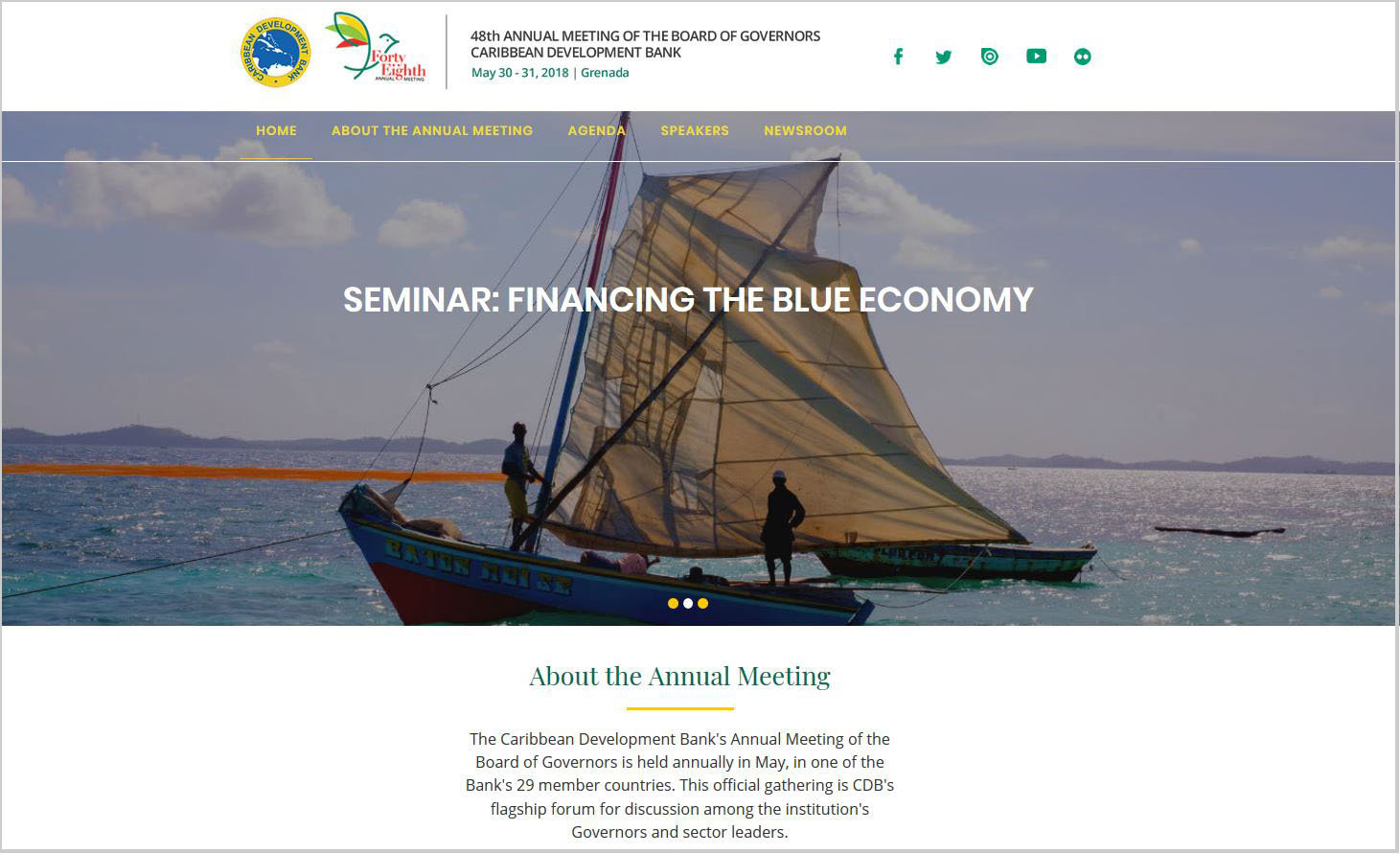 The mobile app provides users with access to features, such as:
My Agenda – View the meeting agenda and create customised schedule
Notes – Create personal notes to captures thoughts on each session
Social – Share videos and photos of the Meeting in real time on Twitter and LinkedIn using #bog48
Instant Messaging – Log in and start a chat with any other logged-in user
Announcements – Receive real-time announcements and push notifications
App Help – Get support on how to use basic features in the app
Users can gain access to the web version of the app by entering https://crowd.cc/cdbannualmeeting in Chrome, Firefox or Internet Explorer on their mobile devices. They can also download the 'CrowdCompass AttendeeHub' app from Google Play or the Apple Store and search for the event 'CDB Annual Meeting' within the app.