Energy Sector Policy and Strategy (2015-20)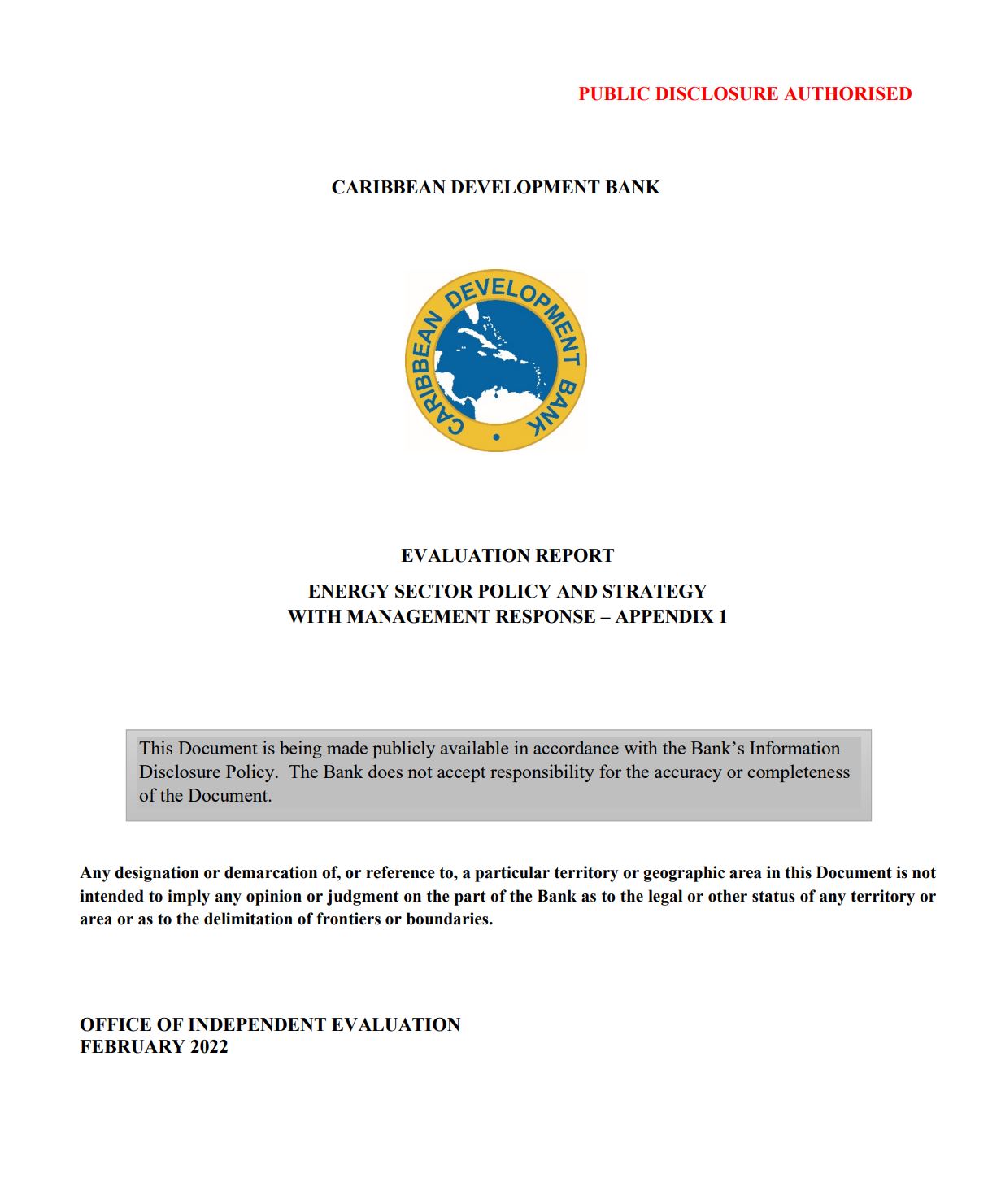 Summary
The main goal of the evaluation was to clearly understand Energy Sector Policy and Strategy performance during the 2015-2020 period by answering four overarching questions:
To what extent did the ESPS contribute to policy and regulatory improvements in the regional and national energy sectors?
To what extent did CDB position itself as a key energy sector development partner in BMCs?
To what extent did CDB make appropriate internal institutional adaptations to deliver on the commitments of the ESPS?
To what extent did the portfolio of investment projects and technical assistance (TA) inspired by the ESPS achieve their desired results?