Haiti CSPE (2007-2015)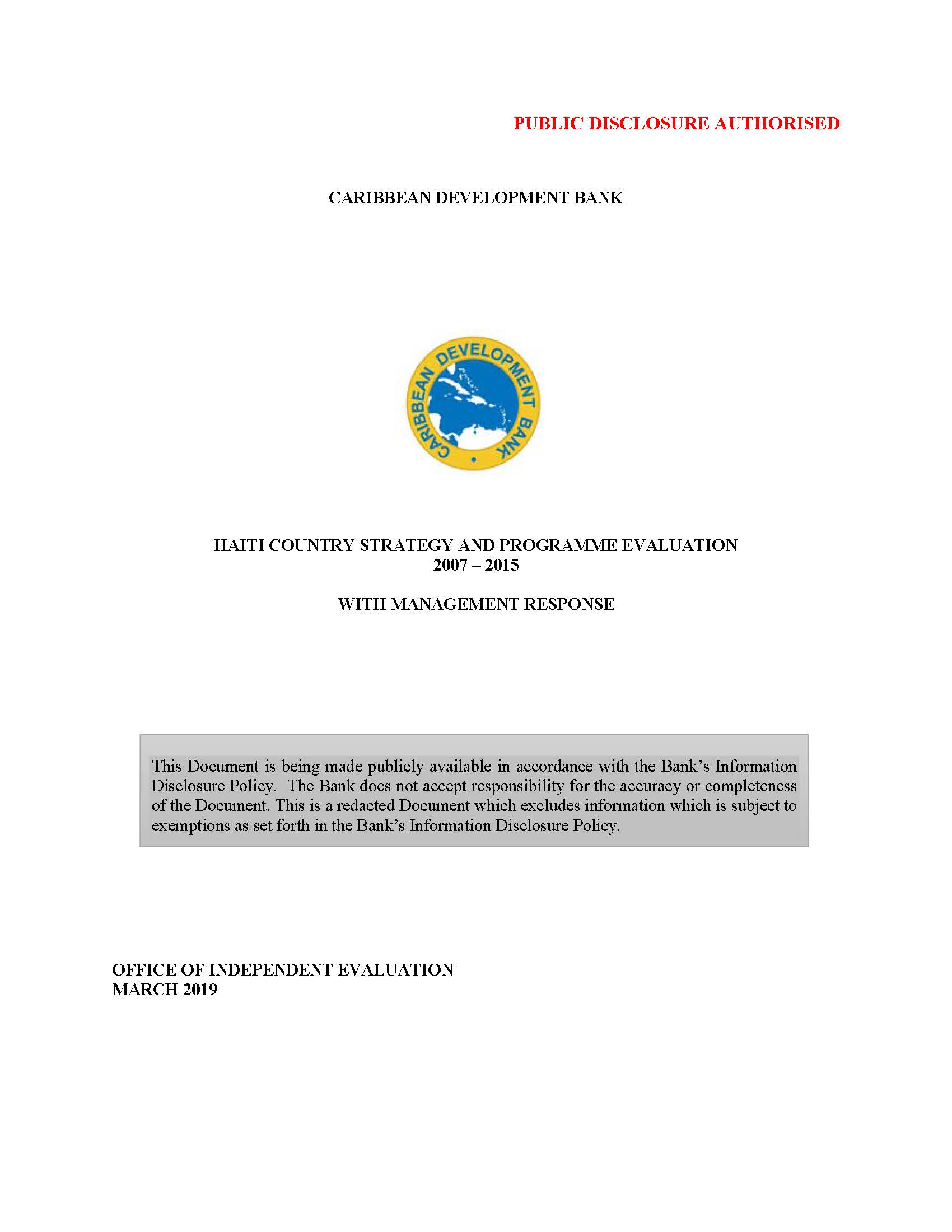 Summary
Haiti formally became a member of the Caribbean Development Bank in January 2007, setting the stage for full engagement by the Bank in support of its economic challenges and developmental agenda.  Despite some delays, due to Haiti's high-risk environment, the Bank managed to deliver its projects with a smart choice of implementation approaches. This Report presents the findings of the Haiti Country Strategy and Programme Evaluation, 2007 – 2015.
The evaluation was conducted in two phases and addressed CDB's operations in Haiti under the Country Strategies for the period 2009-2012 and 2013-16.  The evaluation assessed the effectiveness, efficiency and sustainability of the Country Strategies by examining individual projects undertaken during the two CSP periods and the extent to which the portfolio of projects supported the CSP objectives and country priorities.
The document highlights 26 findings, 3 recommendations and 2 corporate considerations that may influence the implementation approaches that the Bank takes over the coming CSP period.