Policy-Based Operations (2006-2016)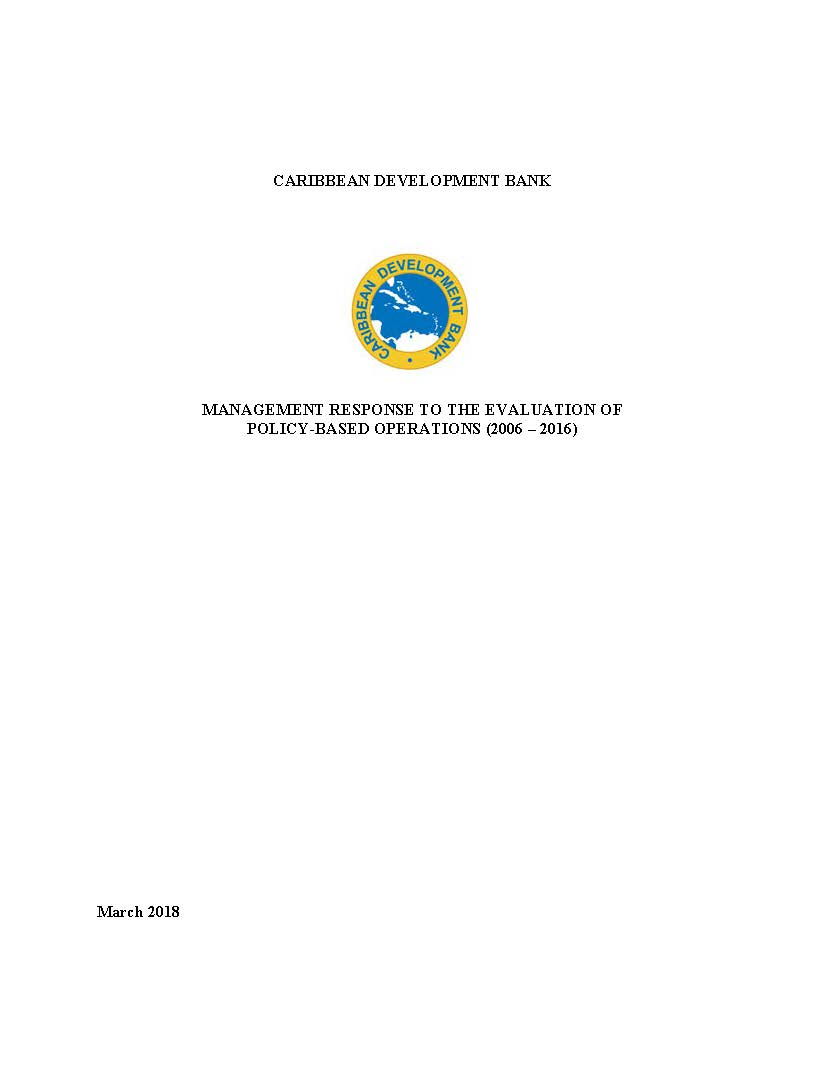 Summary
The Caribbean Development Bank introduced policy-based lending in 2006, the aim of which was to "address complex medium-term structural, social and institutional issues that are essential to the attainment of sustainable development and poverty reduction" and to "support the implementation of policy reforms and institutional changes aimed at improving the effectiveness of public policy."
This evaluation assesses the Bank's experience with the PBL instrument over the period 2006-2016.  It examines the need for and relevance of the PBL programme, its design, implementation and results achieved; as well as areas for improvement.
An analysis of how the PBL programme performed in practice is demonstrated in the case study reports of Barbados, Jamaica, Grenada, and St. Vincent and the Grenadines. 
The evaluation report contains 25 findings, 8 conclusions and 6 recommendations.