Dominica - Eighth Consolidated Line of Credit (2017)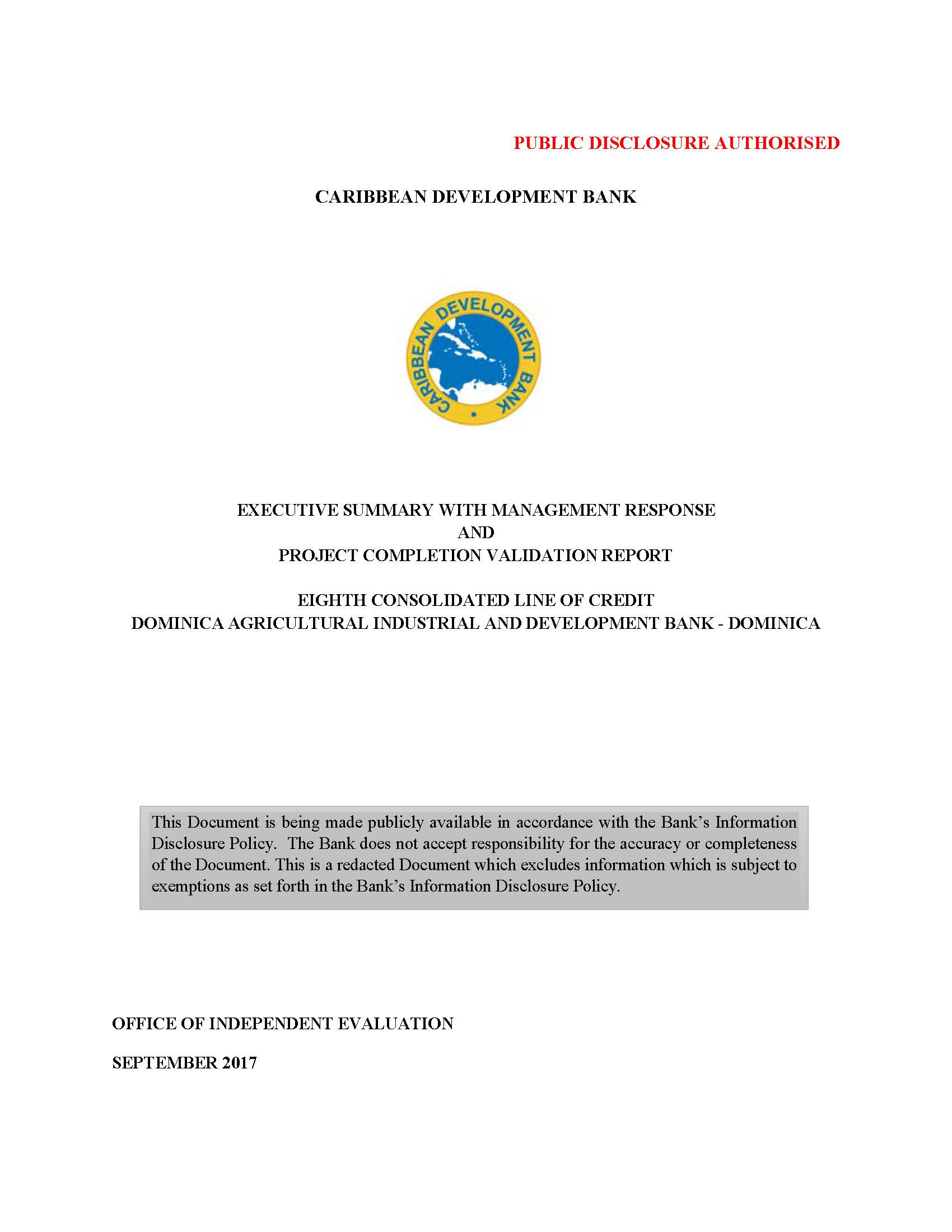 Summary
In December 2009, the Caribbean Development Bank (CDB) approved a loan in the amount of USD8 million (mn) to the Dominica Agricultural Industrial Development Bank (DAIDB) [comprising USD7.5 mn from the Bank's Ordinary Capital Resources (OCR), and USD0.5 mn from its Special Funds Resources (SFR)], to assist in the continuation of the lending programme of DAIDB in the productive and housing sectors, and for student loans (the Project).
The primary objectives of DAIDB, which was established in 1971, are to promote, influence and mobilise funds for economic development in the Commonwealth of Dominica. CDB has been the primary source of long term funding for DAIDB.  The Financial Services Unit (FSU) of the Ministry of Finance, which became effective on January 1, 2009, is responsible for supervising DAID's operations but due to capacity constraints, had not yet begun as of the end of 2009.
DAIDB had been dogged by financial performance challenges, but by the end of Financial Year (FY) 2009 DAIDB's new strategic focus and ongoing restructuring efforts were yielding improvements in key indicators: non-performing loans (NPLs), growth in assets, profitability, liquidity gap, approvals, debt to equity ratio, provisioning for loan loss, and return on assets.